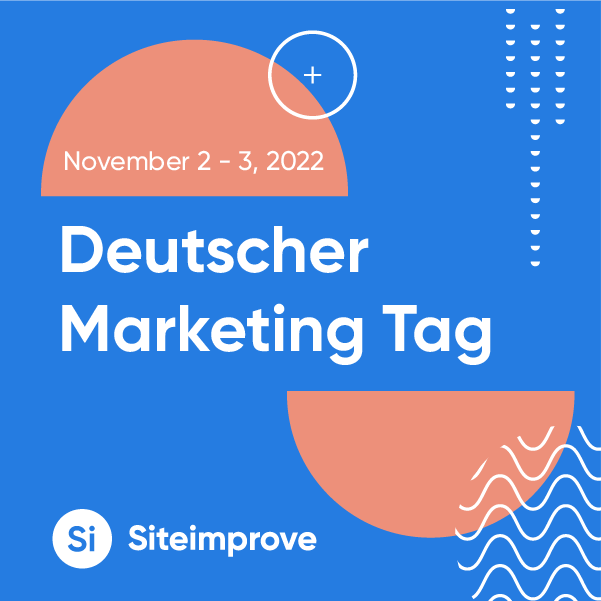 Meet with Siteimprove at Deutscher Marketing Tag (DMT) 2022
Planning to attend DMT 2022? Let's meet up!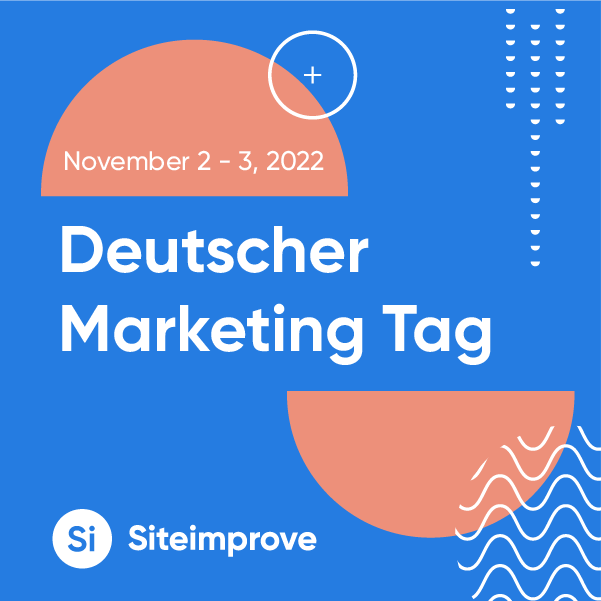 Germany's leading marketing conference is back
After a two-year hiatus, Deutscher Marketing Tag (DMT), Germany's leading conference for marketing decision makers is back November 2-3, 2022—and we can't wait to see you there.
The motto of this year's event, It's all about TRUST, is designed to explore how our daily business and marketing efforts can create and maintain value, transparency, and trust. The entire event is guaranteed to broaden your marketing horizons through practical breakout sessions, exclusive master classes, and tailored deep dives.
More on MarTech
We hope you'll also join us for our shared special session, Endless Opportunities – How to Pick the Right MarTech Solution, taught by Siteimprove's Customer Success & Services Executive, Johannes Scheitel.
In this session, Johannes will break down the reasons why now is the time to invest in MarTech solutions, what to look for in a tool, plus his tips for procuring and implementing them. You'll also hear from three industry marketing leaders representing Deutsche Bank, Deutsche Bahn and Coop, who'll provide you with exclusive expert advice on merging IT and marketing solutions.
Ready to grow your marketing outcomes at DMT 2022? Don't be a stranger! Feel free to reach out or stop by the booth and say hi.
Book a meeting