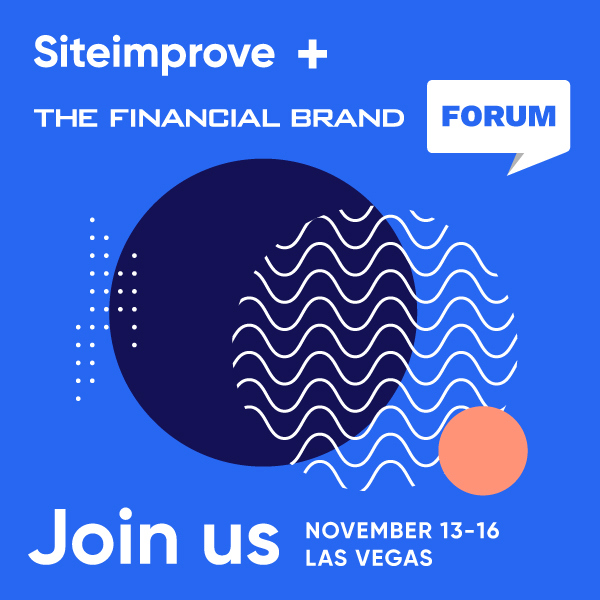 See you at Financial Brand Forum 2022
Are you planning to attend the Financial Brand Forum? Pre-book a meeting to chat with one of our Siteimprove experts.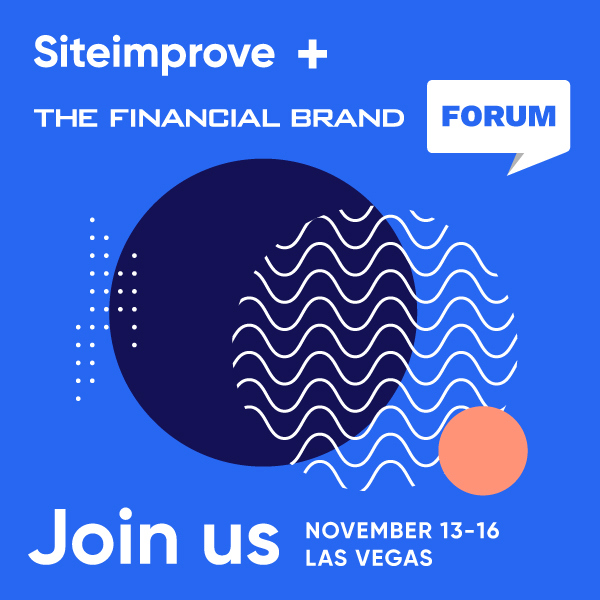 Find the missing ingredient to your marketing success at Financial Brand Forum 2022
On November 13-16, 2022, Financial Brand Forum is back in Las Vegas, NV. Join thousands of senior executives in the banking world learning more about CX, marketing, and digital growth strategies and how they can impact your business. The best part is, we'll be there too and we're ready to discuss all of your marketing needs!
Attending Financial Brand Forum? Join us!
Swing by the Siteimprove booth for your chance to chat with leading digital experience experts about how you can level up site performance to expand your audience and exceed your goals. Our team will be happy to assist you in finding the best solutions for your needs. Now that's something to get excited about!
Book your meeting with our team today