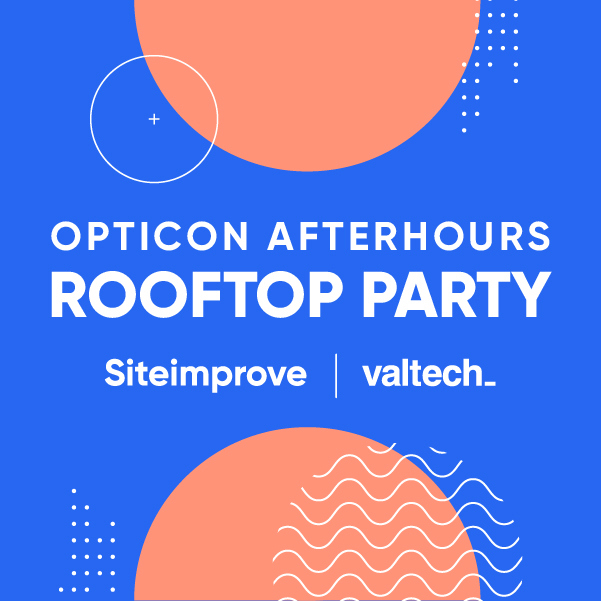 Opticon Afterhours Rooftop Party with Siteimprove X Valtech
Are you planning to attend Opticon? Join us for an inclusive afterhours rooftop party on Tuesday, October 4.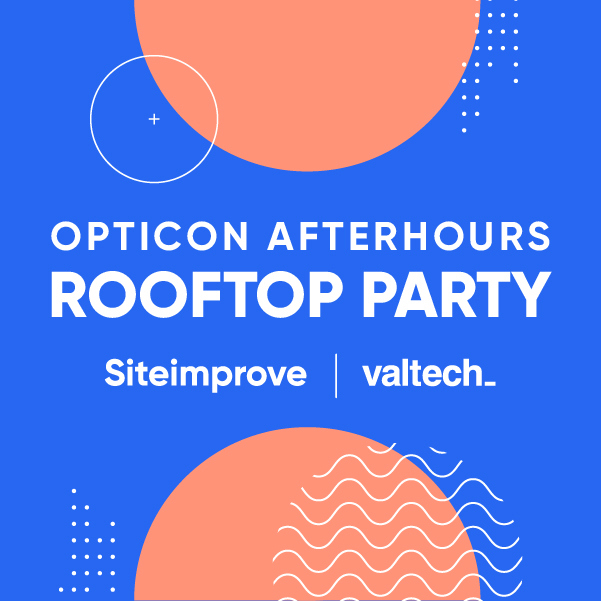 Knowing Optimizely, Opticon will be jam-packed with insights and exciting speakers.
The Valtech and Siteimprove teams are inviting you to step away from the conference center to enjoy a casual party, let the information sink in, and network.
No sales pitches, just good food, good drinks and good people.
Let us know that you'll be there.
Hosted by Siteimprove and Valtech
Location
Rustic Roof, Gaslamp Quarter (8 minutes from the Opticon hotel)
535 Fifth Ave., San Diego, CA 92101.
Register here