Transform insights into outcomes
Deliver experiences that surprise and delight
Siteimprove empowers you and your teams to craft winning data-driven digital experiences your clients that inspire their customers. With a powerful content optimization platform that covers SEO, analytics, content quality, accessibility, and more, you can build insightful and powerful collaborative partnerships, made to last, on any platform, CMS or site host.
Get in touch to find out how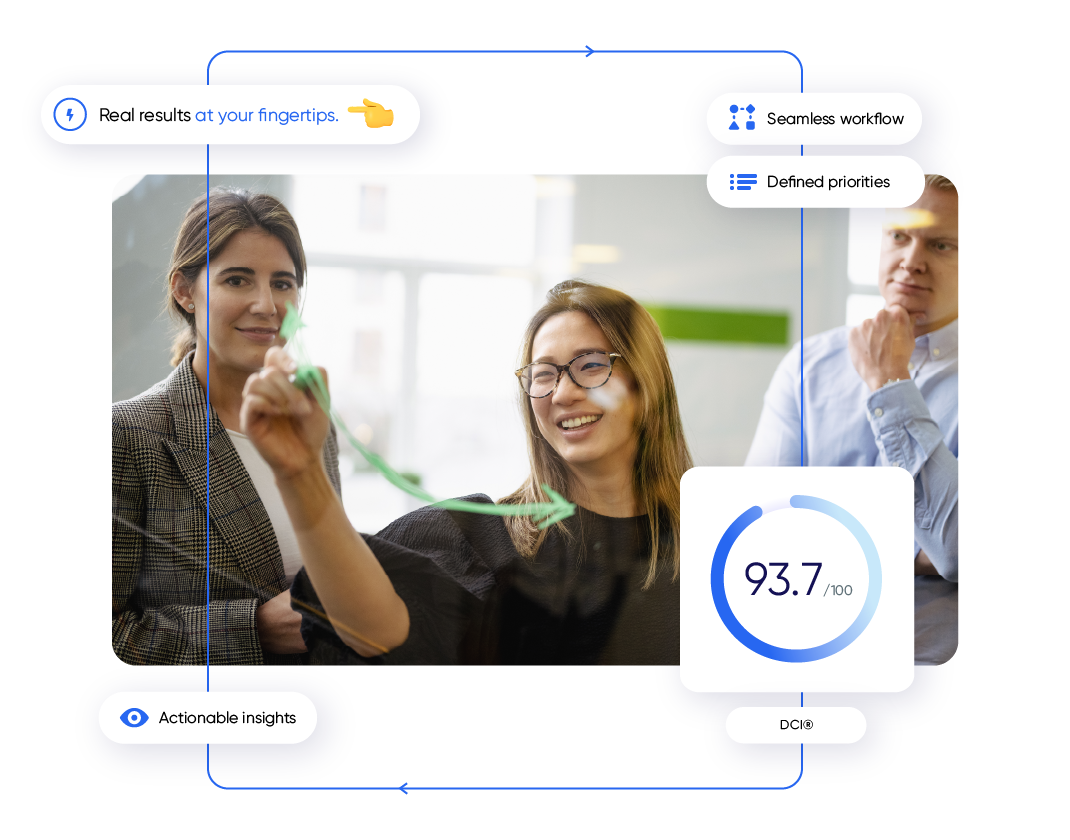 We'll help you —

Strengthen partnerships
Set your clients up for digital success by ensuring clear insights and a seamlessly integrated workflow.
Unlock real results
Build your strategy on actionable insights and expert recommendations, and craft experiences that get tangible results.
Optimized workflow
Keep your team aligned on priorities, so you can spend less time distilling the data, and more time on creating inspired solutions.
Gartner® states, "Fifty-nine percent of digital marketing leaders cite a significant dependence on agencies and third parties for digital marketing execution".
Source: "Digital Marketing Survey 2021, Part 2: Old Challenges Persist as New Disruptive Forces Emerge", Noah Elkin, Evan Neufeld, Digital Performance Benchmarks Team, 17 March 2021.
GARTNER is a registered trademark and service mark of Gartner, Inc. and/or its affiliates in the U.S. and internationally and is used herein with permission. All rights reserved.
Explore the capabilities
The total package
Siteimprove integrates with your client's tools and marketing tech for holistic insights from one central platform.
Customizable reporting
Give clients regular updates quickly and easily with our intuitive reporting tool, complete with fully customizable layout and design ensuring whatever you deliver, is always on-brand and personalized.
Actionable analytics
Stay on top of changes in your client's website visitor behavior with Siteimprove's complete toolbox of behavior maps, funnels, live analytics and more.
Performance, perfected
Ensure top performance across SEO, content quality, page load time, and more to keep your client's digital experiences running smoothly.
So much more than software
Keep your finger on the pulse of the latest marketing trends with our regularly published resources from webinars and eBooks to our e-learning platform Siteimprove Academy.
"With the addition of Siteimprove's functionality, we now have a larger dataset to draw from and can add greater detail and accuracy to our client proposals."
— Caroline Becker, Research Program Manager
Let us tell you how
Let us know who you are and what you dream of. We might be able to help.
Start the conversation