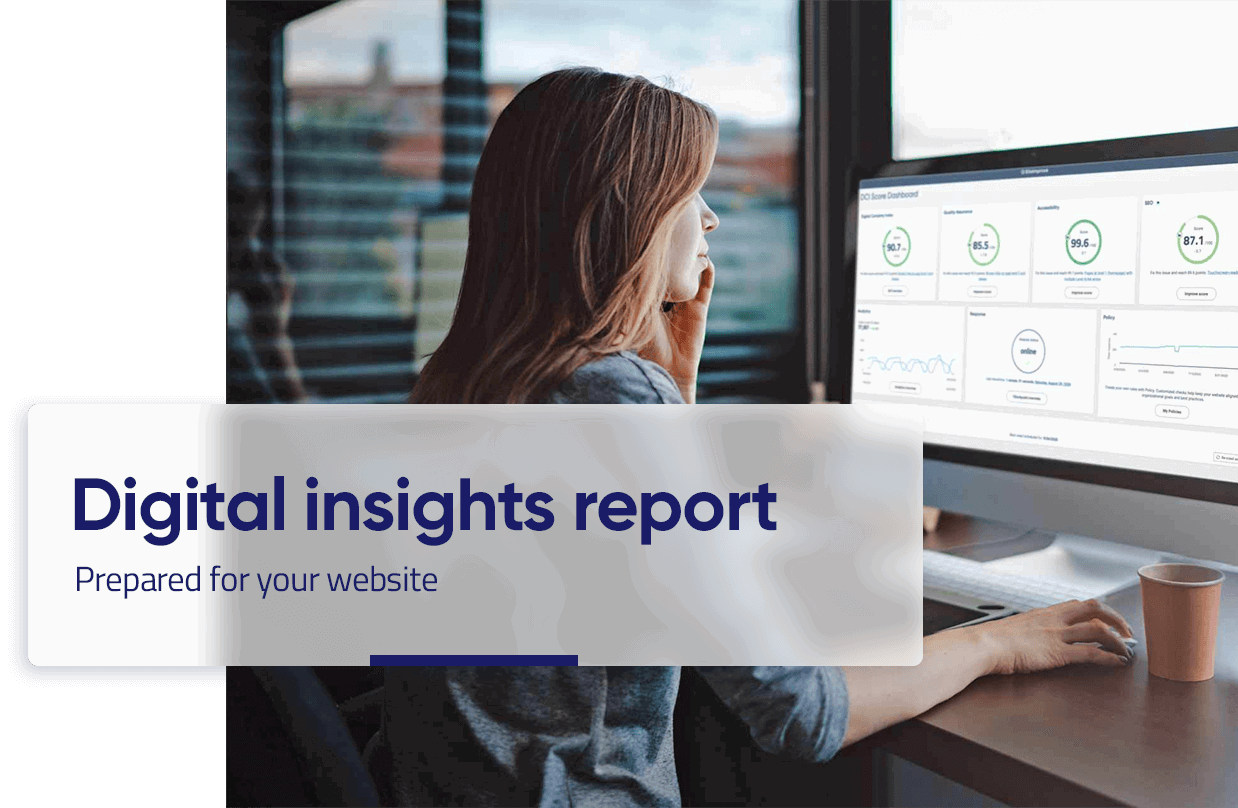 Get your custom Digital Insights Report
Request a custom analysis of your website to receive a report detailing your brand's overall website experience. Fill out the form and someone from our team will be in touch.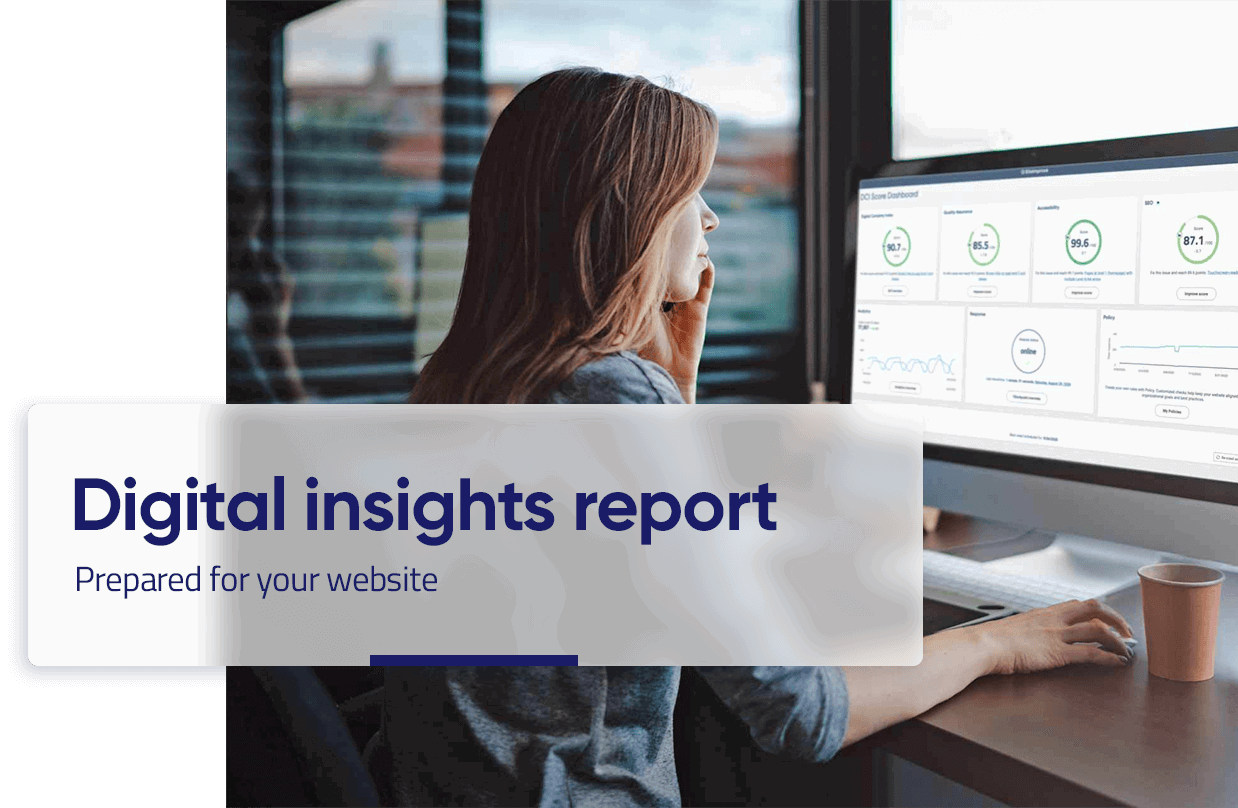 What is the Digital Insights Report?
We use our cloud-based digital marketing solution to conduct a custom audit of your website, then send you a report with a snapshot of your website health. The report provides scores in three areas: content quality, digital accessibility, and SEO.
You'll also receive your score breakdowns, an overview of issues as they appear on your website, and free tips on how you can fix the critical issues.
Why should you request a Digital Insights Report?
Your website is your most valuable business asset when it comes to attracting new visitors and customers, meeting their needs, and building your brand reputation.
We want to help you understand:
How you compare to peers in your industry
How your content performs across marketing channels
Which key opportunities you can act on
This custom analysis of your site provides a snapshot of your brand's website experience, so you can optimize your website, attract new visitors, and drive conversions.
Companies that trust Siteimprove: