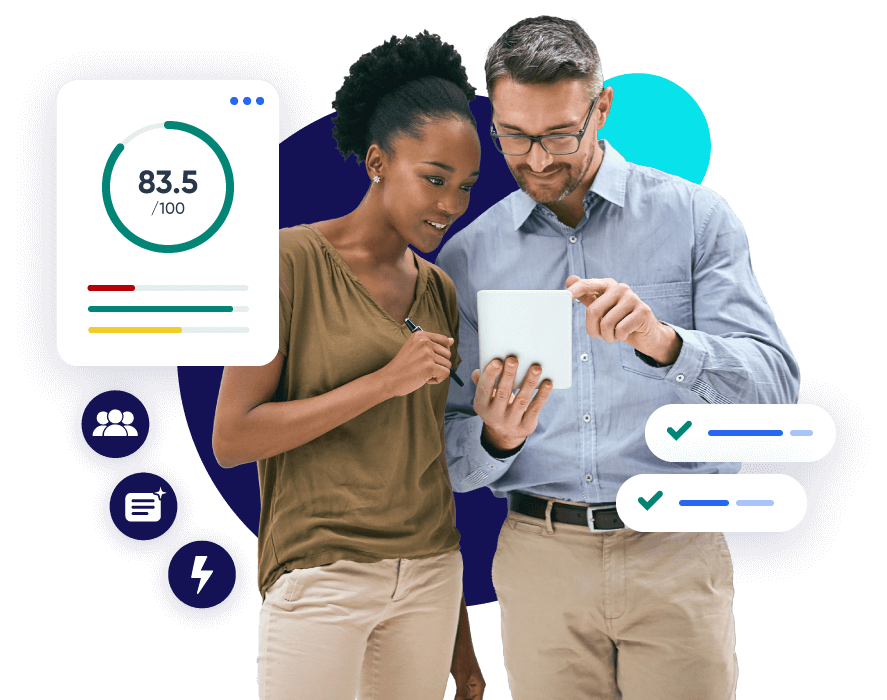 Get web and content performance insights 90% faster
Optimize SEO, accessibility, and performance with one powerful tool. Siteimprove delivers all the functionality and integration you need to move faster.
Let's talk
Get a free audit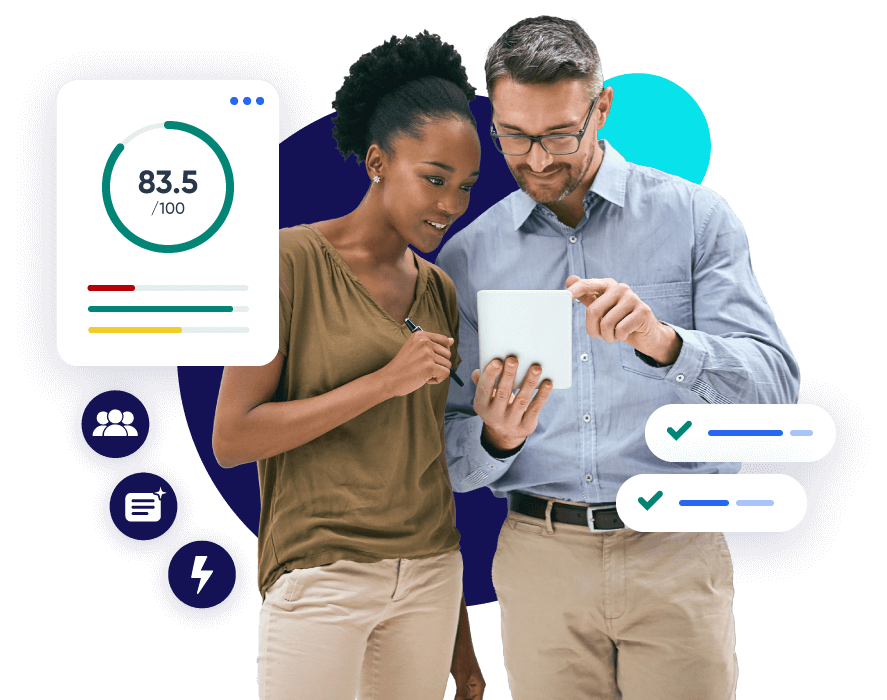 Build content that drives revenue
Audit, measure, and optimize your content. Choose from one of our three solutions that fits your team's needs.
Content Experience
Attract with up to 8x higher Digital Certainty Index scores and convert with a friction-free user experience.
Optimize your content to convert
See us in action
Broken links. Outdated content. It's important to resolve those issues, but website optimization is about more than that. See how Vodafone uses Siteimprove to take their content to another level and make their work more efficient.
Don't just take it from us
Since the relaunch, we were able to quadruple traffic to our website and gain deep data-driven insights into the mechanics of content design, which will guide our digital marketing efforts moving forward.
Jörg Lothal
Senior Manager Corporate Communications, Web Intelligence & SEM — Merck
Read Merck's story

(Merck)
The Siteimprove platform has enabled us to double our traffic to our website over the last two years, increase team efficiency by over 20%, and given us an exciting roadmap of enhancements for the future.
Scott Room
Director Brand, Marketing and Digital — Openreach
Read Openreach's story

(Openreach)
The metrics that we measure with Siteimprove are the Quality Assurance Index and Digital Certainty Index. We've made a lot of progress since our first crawl in 2015, and now we're trying to keep that level as high as possible at around 95 out of 100.
Ralf Klanke
Center of Excellence Lead, Tonality and Search — Vodafone
Read Vodafone's story

(Vodafone)
Trusted by people like you