Video description: It is dark. A man is sitting, wearing headphones, in the back of a car. The lights behind him blur and shrink as the car carries him up the street. He looks both focused and content. Cut to an aerial view. It is a bright day now, as two gray trains speed past each other on a bridge, crossing a river of dark, unmoving water. The river banks are made of concrete, painted brown by wet spots and cracking under the hot sun. Cut to a woman and a man, sitting on a set of stairs. The camera moves closer to them. They look like students. The woman is holding a piece of paper. Her gaze is on the man, who is working concentrated on the computer in his lap. Cut to a patient lying down, wearing a hospital gown. His bed moves slowly, carrying him into a machine that emits a blue glow. Cut to an overview of an industrial site, a small tower rising from it. Solar panels surround it on the ground. Further away lies a barren landscape. Distant mountains lie in the horizon, dressed in the blue light of dawn. Cut to a close-up of an IT rack, wires sticking out of the back. A man is curiously inspecting it. Cut to a helicopter view of a factory's twin smokestacks against a spinning windmill. The sun is setting over the industrial neighborhood. Cut to a man working on a laptop, sitting on a shiny surface. Behind him is a building of sandstone-colored pillars and big panorama windows. The video starts over.
Transform content into revenue
Siteimprove transforms content into the foundation of winning customer experiences. Those experiences drive revenue by delivering content optimized for digital accessibility, SEO, and marketing campaigns.
Transform your content now
Optimize content for every outcome
Solutions for delivering performance with purpose
Siteimprove works in concert with your CMS and DXP to deliver accessibility, inclusivity, and marketing performance - all in one, high-performance platform.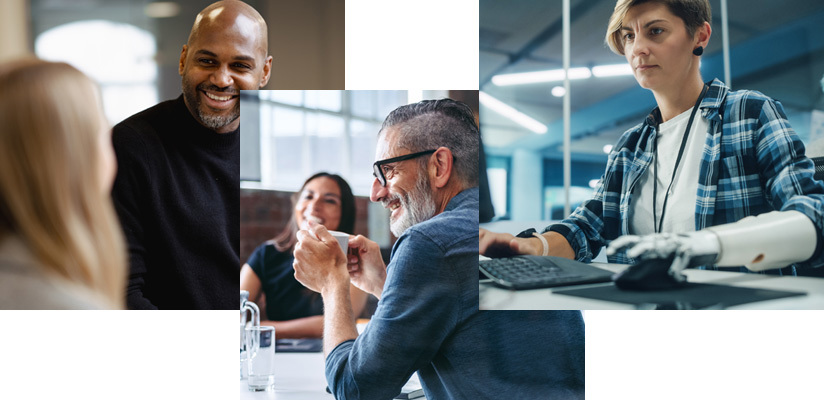 Meet our customers
"During our recent website relaunch, Siteimprove enabled us to significantly improve the quality of our content, setting a new standard for the website experience we offer to our visitors. Since the relaunch, we quadrupled traffic to our website and gained deep data-driven insights into the mechanics of content design, which will guide our digital marketing efforts moving forward."
— Jörg Lothal, Senior Manager Corporate Communications, Web Intelligence and SEM, Merck
Read their story

(Merck)
"Siteimprove has partnered with us to raise the bar for visitors to our website – setting a new benchmark for quality, content design, user experience, data-driven decision making, and digital marketing in Openreach. The Siteimprove platform has enabled us to double our traffic to our website over the last two years, increase team efficiency by over 20%, and given us an exciting roadmap of enhancements for the future."
— Scott Room, Director Brand, Marketing and Digital, Openreach
Read their story

(Openreach)
We drive serious results for our customers
275% ROI

Our customers see almost 275% ROI – that's easy math

6 months

The initial investment pays for itself that quickly

90%

Time savings through automation - because your team has better things to do