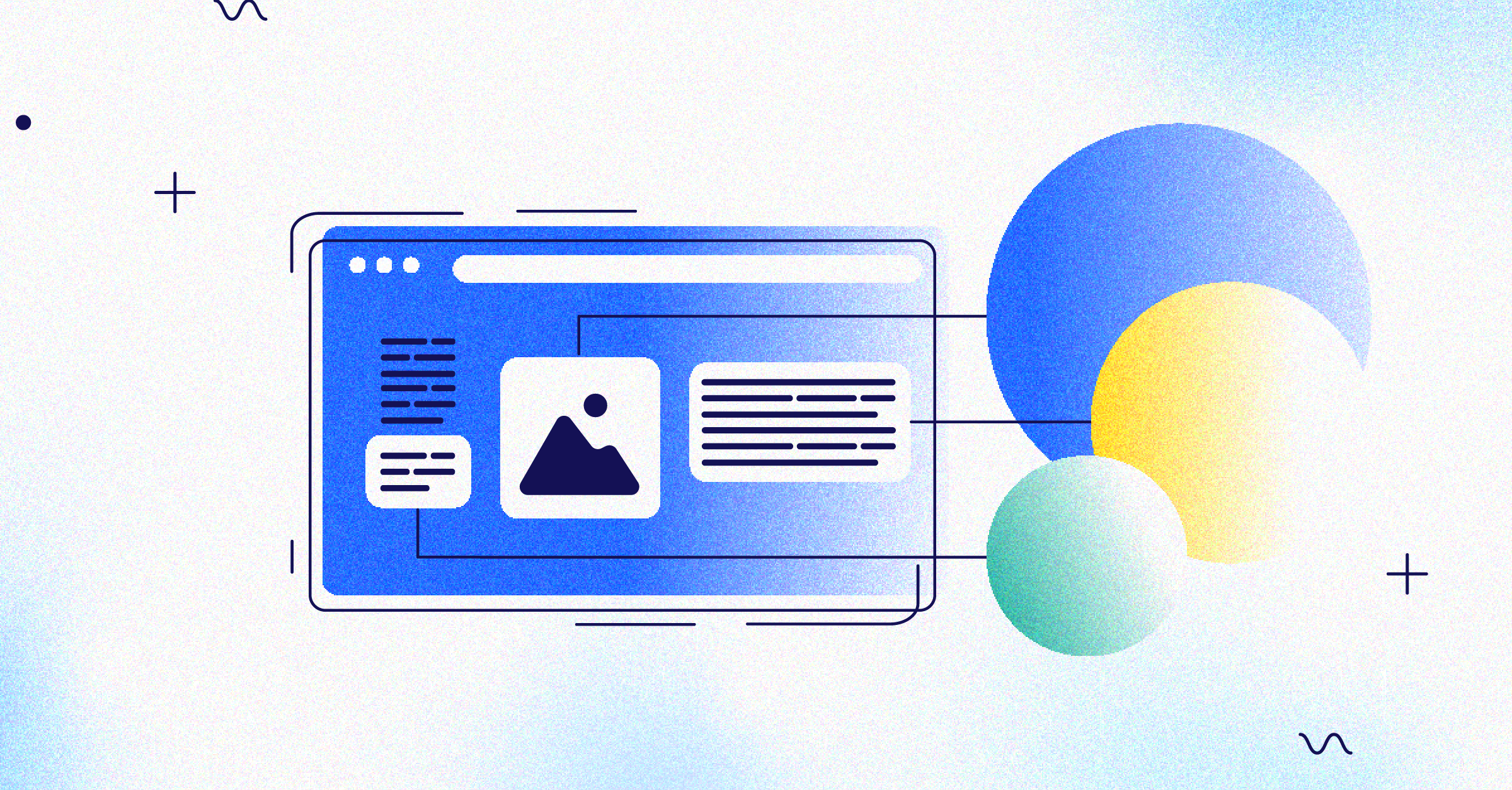 5 steps to a simpler site redesign
- By Ava Cramp - May 22, 2023 Website Redesign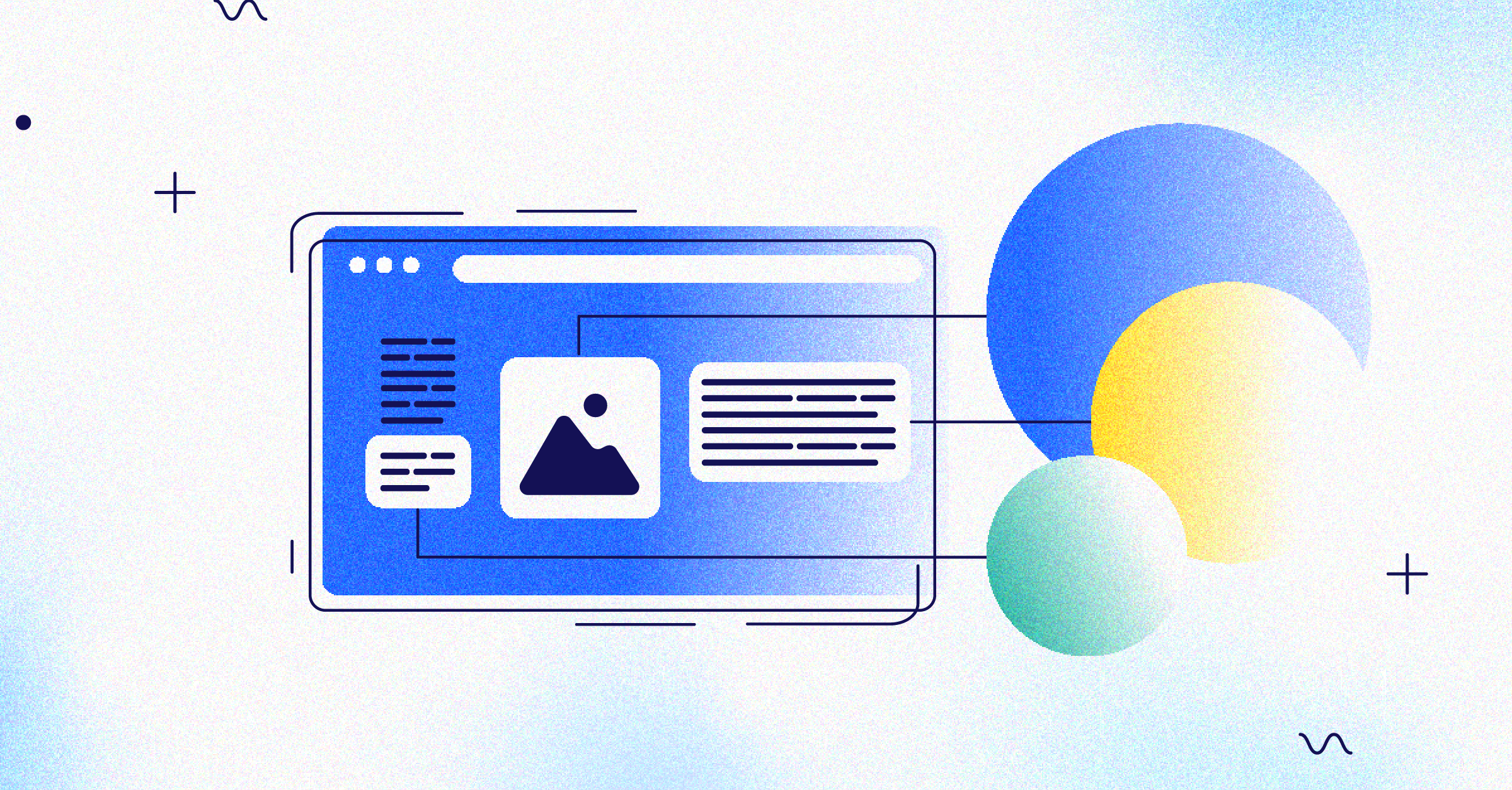 Even the strongest websites go stale with time. If you're reading this, you've likely been tasked with refreshing yours—and it's not exactly a walk in the park.
In a world where 75% of consumers judge the credibility of businesses based on their site design, the fate of your brand's reputation rests in your digital presence. You've got to put your site's best foot forward: make it easy to navigate, visually appealing, and accessible for everyone.
It's not just sites that go stale—processes do too. Creative teams juggle lots of moving parts and can often get lost in a maze of details.
The good news? No matter how long the stakeholder wish list is for your site redesign, you can tackle it with thoughtful planning, a carefully staged process, and the right tools in your tool belt.
Rebuilding your site in 5 easy steps
If our name didn't give it away, we are committed to improving your site through better SEO, accessibility, site performance, and consistently branded, high-quality content.
Use this step-by-step guide to pull off a successful website redesign and learn how Siteimprove can help every step of the way.

Step 1: Assess performance and set goals
If you can measure it, you can improve it. To figure out what to tackle in your redesign, you need a read on your current site metrics and challenges.
Take a deep dive into bounce rates, time on site, top-performing keywords, linking, and page traffic to get a sense of what's working and what's failing to deliver. It's also worthwhile to analyze the competition and spot some successful strategies or design elements you'd like to incorporate in your redesign.
All of that might sound like a lot—because it is.
Using the Siteimprove platform at this stage will cut down your time (and your stress) spent collecting data:
Siteimprove's visitor behavior data

sheds light on how effective your site's structure and content really is, clearly outlining missed opportunities for conversion and improvement.

Our

Feedback survey feature

helps you directly solicit comments and reviews from site visitors, helping you pinpoint bottlenecks and friction in the user experience.
It might seem obvious, but data from your current site performance is your best resource for learning how to improve your digital experience. It's also crucial to setting goals.
And all your goals should be intentional. Whether it's faster loading times, improving domain authority or SEO ranking, or simply reducing bounce rate, your goals for site redesign should have an impact you can measure.
Siteimprove identifies these benchmarks, not only through real-time site performance data, but by providing guidelines for technical specifications and accessibility best practices.
Step 2: Conduct a content review
Content hubs and site navigation usually start out with the best intentions to help your website visitors find the info they need, but sadly, they deteriorate over time. If your content has become a snarled mess, it's time to assess, catalog, and rebuild your site's information architecture.
Here's how Siteimprove can help:
Use

Siteimprove's Quality Assurance

tool to perform a content audit, so you can skip the manual work and create a downloadable content inventory that automatically updates

Lean into Siteimprove's

User Journeys

and

Behavior Map

features to establish editorial style guides and web standards that keep your site experience consistent and on-brand
Scan your website for compliance in seconds with

Siteimprove Policy

and eliminate issues and inconsistencies across your digital experience

Flag page issues that impact your ranking and refine your metadata and keywords with

our SEO tool
As you sift through content, identify high-performing and valuable pages and handle them with care. Sorting pages by traffic and conversion rates will help highlight where your site's content is connecting with users and how to capitalize on those successes.
Step 3: Define your visual design
Whether your organization has recently gone through a rebrand or you just want to simplify the site, you'll still have to make design decisions that go far beyond visual elements. Balancing how stakeholders want the site to look and feel with what those decisions might communicate about your brand is tricky business.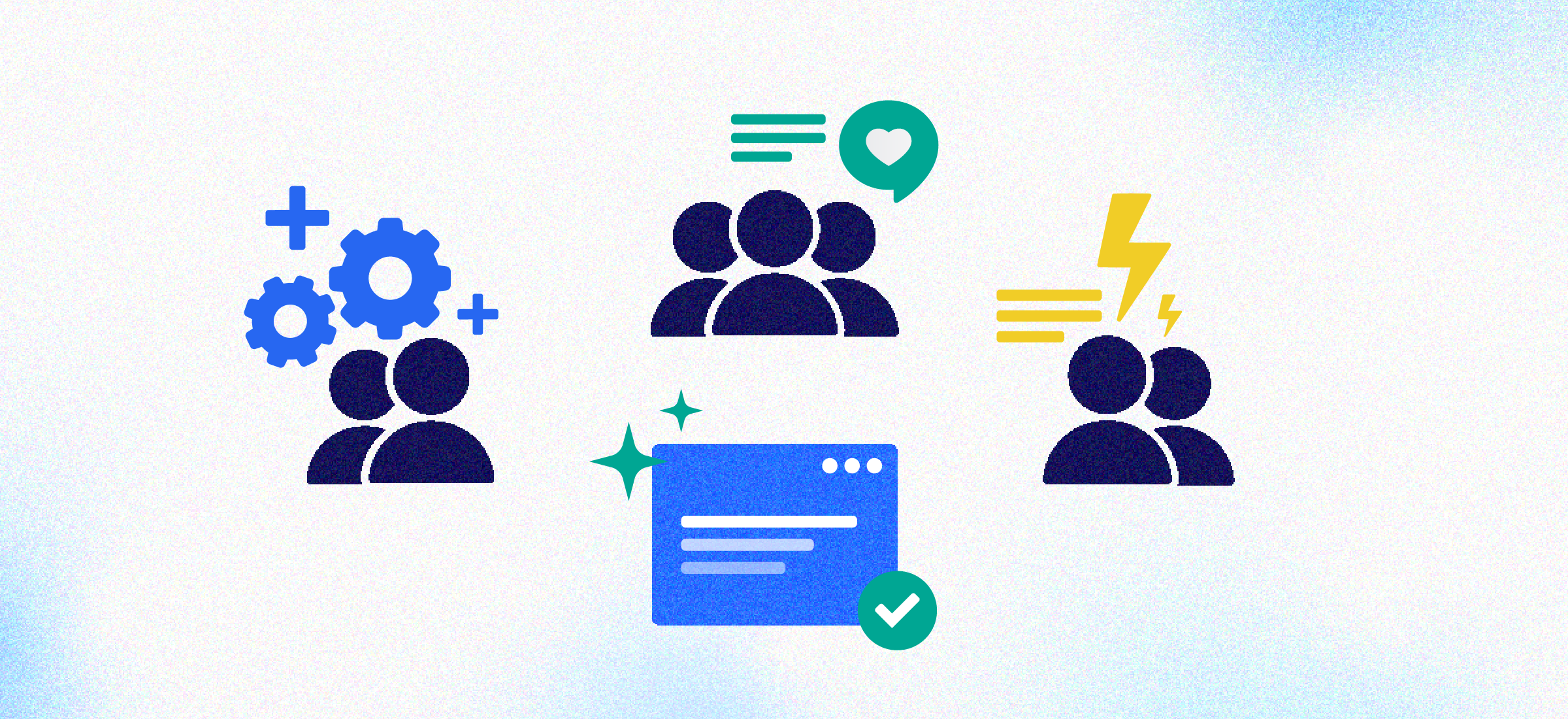 First and foremost, your design should be accessible. Siteimprove Accessibility tools ensure your redesigned site complies with accessibility standards and demonstrates your brand's commitment to an inclusive experience.
Step 4: Focus on scalable site development
At this point, you're stepping out of ideation and moving on to execution. But before kicking off your redesign project, consider your future self: ensure your site development is scalable.
Our Content Experience solution offers error-free templates and style sheets so you can start crafting content on a clean slate. And while you migrate and tidy up the site, Siteimprove SEO, Quality Assurance, and other platform tools scan and flag issues in real-time.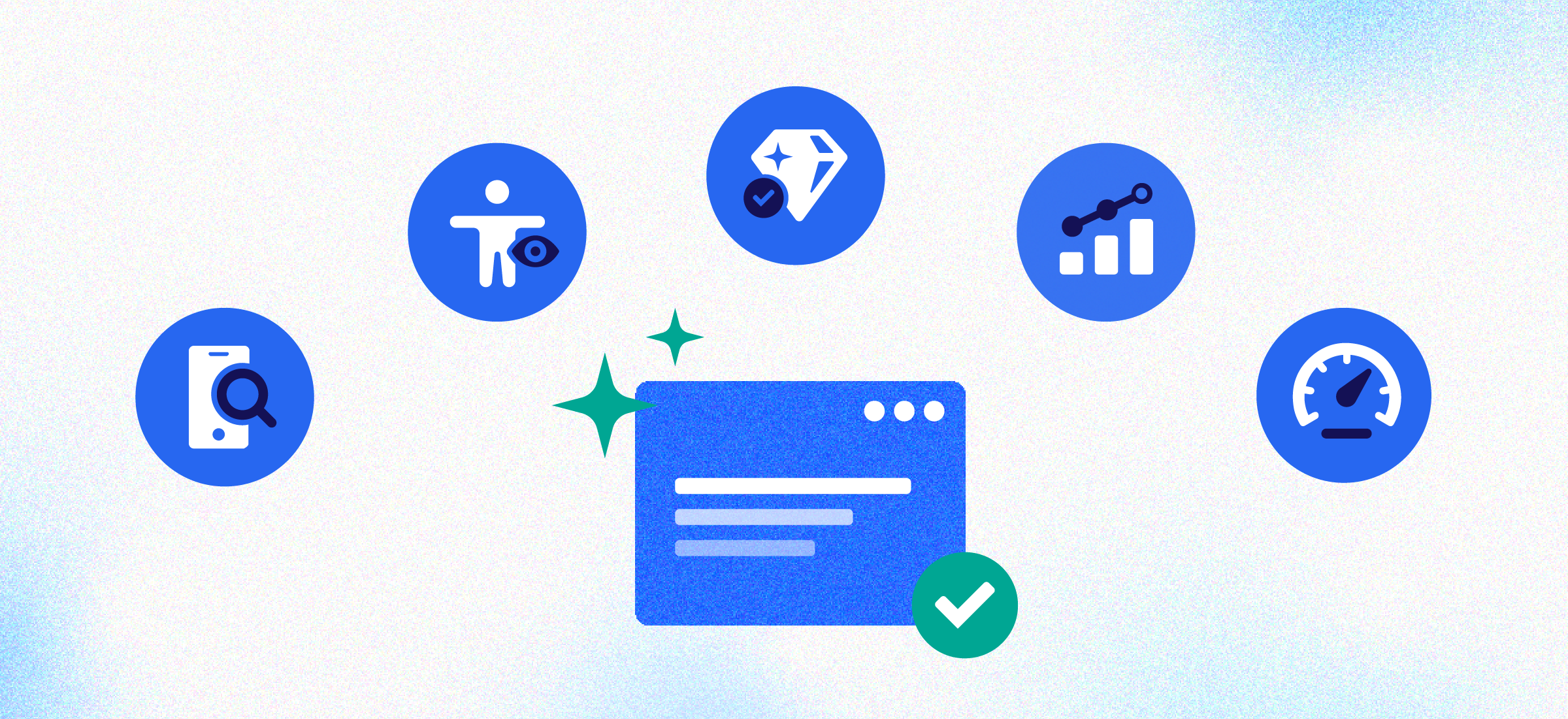 Step 5: Test, analyze, and learn
In the words of beloved painter Bob Ross, "there are no mistakes—just happy accidents". This final step is your chance to learn from those happy accidents. Not only should stakeholders weigh in at this stage, but many different types of users should test drive your newly redesigned site to assess for vulnerabilities and bottlenecks.
If you've gone through all this work and your hand is still nervously hovering over the "Publish" button, we get it. Siteimprove helps put that stress to rest by offering you everything you need to not only catch errors prior to launch, but to maintain website quality and performance once you've gone live.
Wondering how you can make sure new published content stays consistently flawless? Siteimprove Prepublish can help by checking your content for errors directly from your CMS, so you can deliver SEO-optimized, quality content before you publish.
Rethinking the redesign process
Congrats! You've made it through this redesign, but you're probably aware of the harsh truth: website work is never truly done. As the digital world, consumer needs, stakeholder demands, and branding styles expand and develop, you've got to stay on your toes.
Stay sharp and scalable by bringing the Siteimprove platform onboard as a partner in your redesign—and for all your website needs—to maximize the time, effort, and talent your team invests.
Curious to know how your current website stands—and where it has room to improve? Get a free insights report to find out.