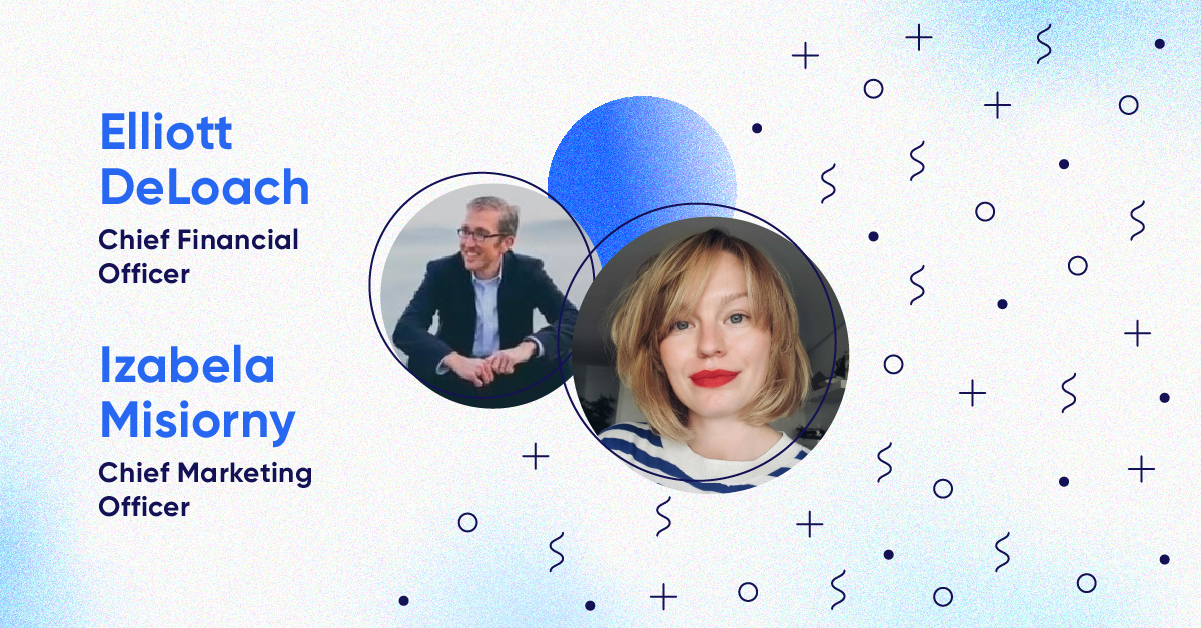 Big news for 2023: Leveling up Siteimprove leadership
- By Siteimprove - Jan 17, 2023 Press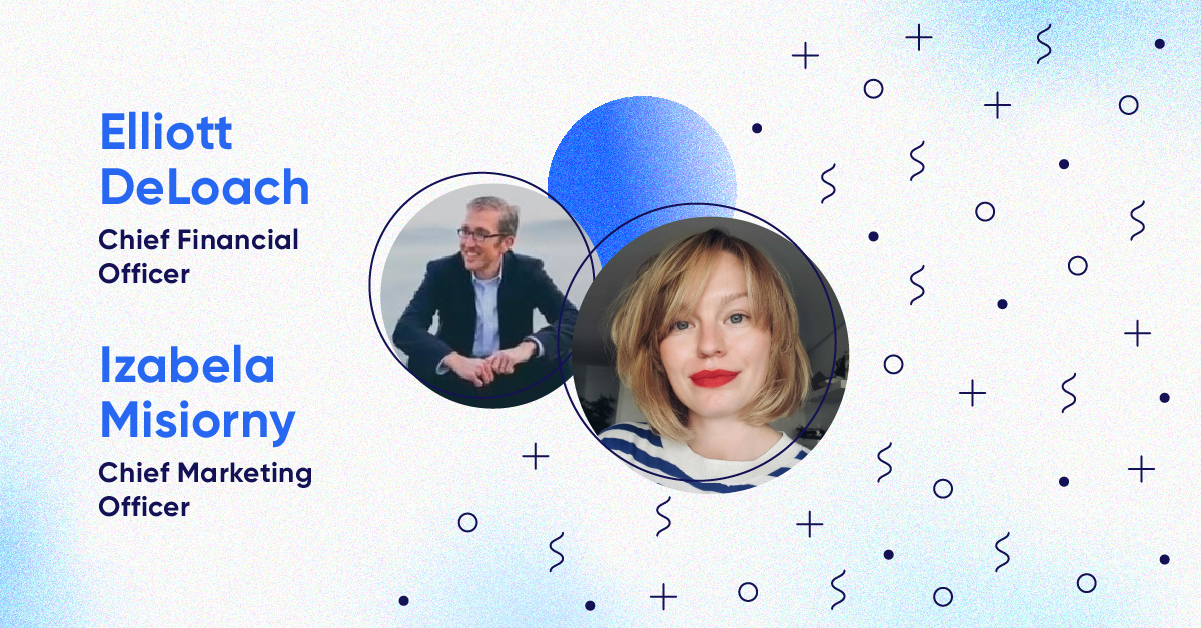 For every company, entering a new year doesn't only require a change in the calendar. It often means a change in goals, products, and plans for the future. For Siteimprove, 2023 has already brought a refreshed website, product enhancements, and *drumroll please* new, exciting leadership developments.
We're thrilled to announce that, effective immediately, Iza Misiorny will assume the role of Chief Marketing Officer alongside Elliott DeLoach, our new Chief Financial Officer.
Iza has been with Siteimprove for over two years and has held a variety of roles. Most recently, as Senior Vice President of Product Marketing, she developed and drove the value proposition and marketing strategy for Siteimprove's suite of solutions. Iza will now lead the global marketing team, with a focus on strengthening brand awareness, product positioning, and demand for Siteimprove's solutions worldwide. She's no stranger to the marketing game, having held product marketing roles at Signify and Phillips Lighting before coming to Siteimprove.
Within the marketing team, no one understands the Siteimprove product better than Iza. As CMO, she'll have more opportunities to effectively share that knowledge and tell the Siteimprove story. "I can't express how excited I am to be leading this stellar team full of high-performing, passionate marketing professionals—where every team member is a unique contributor to Siteimprove's success. We're entering 2023 with high spirits, focused on making developments that will positively impact our customers and our business".
In his position as Chief Financial Officer, Elliott Deloach will oversee Siteimprove's finance and legal function to support our next phase of growth. Elliott has more than 25 years of experience in investment, M&A, finance, and corporate development roles—working in banking, venture capital and both private and public companies across many industries. Before Siteimprove, Elliott was Chief Financial Officer at Yapstone and Velo Payments.
Iza and Elliott aren't the only ones making moves. To continue efficiently growing sales operations on a global scale, Eric Gorney will now take on the role of Executive Vice President of Global Sales, and Kara Kovack has been named Senior Vice President of Commercial Operations. With this strong global commercial team, we're optimistic we'll be able to meet our ambitious growth targets.
"One of the most rewarding parts of my job is finding incredible talent for Siteimprove and watching that talent grow," said Shane Paladin, CEO of Siteimprove. "I'm thrilled to welcome Iza and Elliott to the leadership team and excited to see what Eric and Kara will accomplish in their elevated roles. With a world-class bench of leaders now in place, Siteimprove is uniquely positioned to grow further in support of its customers to accelerate digital marketing success."
These organizational developments are designed to help us enhance our focus on growth, innovation, and customer success. With our strong new leadership at the helm, we're confident Siteimprove is moving in the right direction—for our company, our products, and our customers.