Elevating your brand's content experience with Siteimprove
- By Ezekiel Rudick - Jun 02, 2023 Performance
For any content marketer with an ounce of self-reflective awareness, managing complex content lifecycles for any brand is daunting—if not seemingly impossible.
On any given day, it's our job as purveyors of brand-elevating content to get a near-instant holistic view of the content landscape and find a space for our own brands. From there, a bevy of stakeholders, internal thought leaders, and even executives want you to make complex decisions about content prioritization, creative development, and accelerated execution across a wide range of channels.
This work must also perform. It needs to drive traffic, leads, inbound pipeline — and ultimately revenue. Content has always been the foundation of the palace that houses marketing royalty. But now that content must prove that it is worthy of its kingship. It must do good in the world. Your brand's content is more than just words, pretty pictures, and videos on a page. All these things must add up to an experience that keeps your audience coming back for more time and time again.
This is how world-class brands are built. Through compelling content experiences.
But how do you build content experiences that are worthy of your audience's attention? Experiences that inspire them to engage with your brand?
Assess. Evolve. Succeed. Repeat.
It's impossible to fix problems you can't see. Today's content marketers need to build frameworks for success so they can show that their content is working. Not just over short sprints, but across longer strategic initiatives on web platforms, as well as organic and paid channels. Understanding that mix of content effectiveness is a recipe for content experience elevation.
Assess. First things first, you need to understand how your content is performing. It all starts by analyzing and creating actionable plans based on critical data you are tracking on your website. Is your content findable? Are you driving the right audience to the right content? This helps you prioritize the right content management tasks and put them into action across your organization.
Evolve. After you've properly assessed content effectiveness across your most critical marketing channels, it's time to evolve how you produce and activate content across your brand. Most content marketers are using disparate tools across a wide range of platforms to get the most out of their content. But you can immediately strengthen your content by bringing all your search marketing efforts under one roof with a single solution. This empowers everyone on your team to prioritize and make informed, data-driven content decisions in a transparent way.
Succeed. This is where you and your team get to claim bragging rights. After you've made those critical tweaks and evolved your content strategy, you'll begin to see the impact of your efforts. That's when you can shout it from the rooftops. As you learn how visitors engage with your content across your website and critical channels, you get to report on big wins—from site visitor growth to branded keyword ranking gains and everything in between.
How Siteimprove's latest Content Experience product release helps make your content more effective.
Make your content more discoverable with improved keyword research.
SEO Professional makes it easy for you to optimize your content for discoverability—a huge problem in content marketing. In fact, roughly 91% of all digital content assets are never seen by a user. With our keyword rankings, keyword research suggestions, and content optimization features available in near real-time, you can make sure you're creating content that satisfies demand and addresses your audience's problems.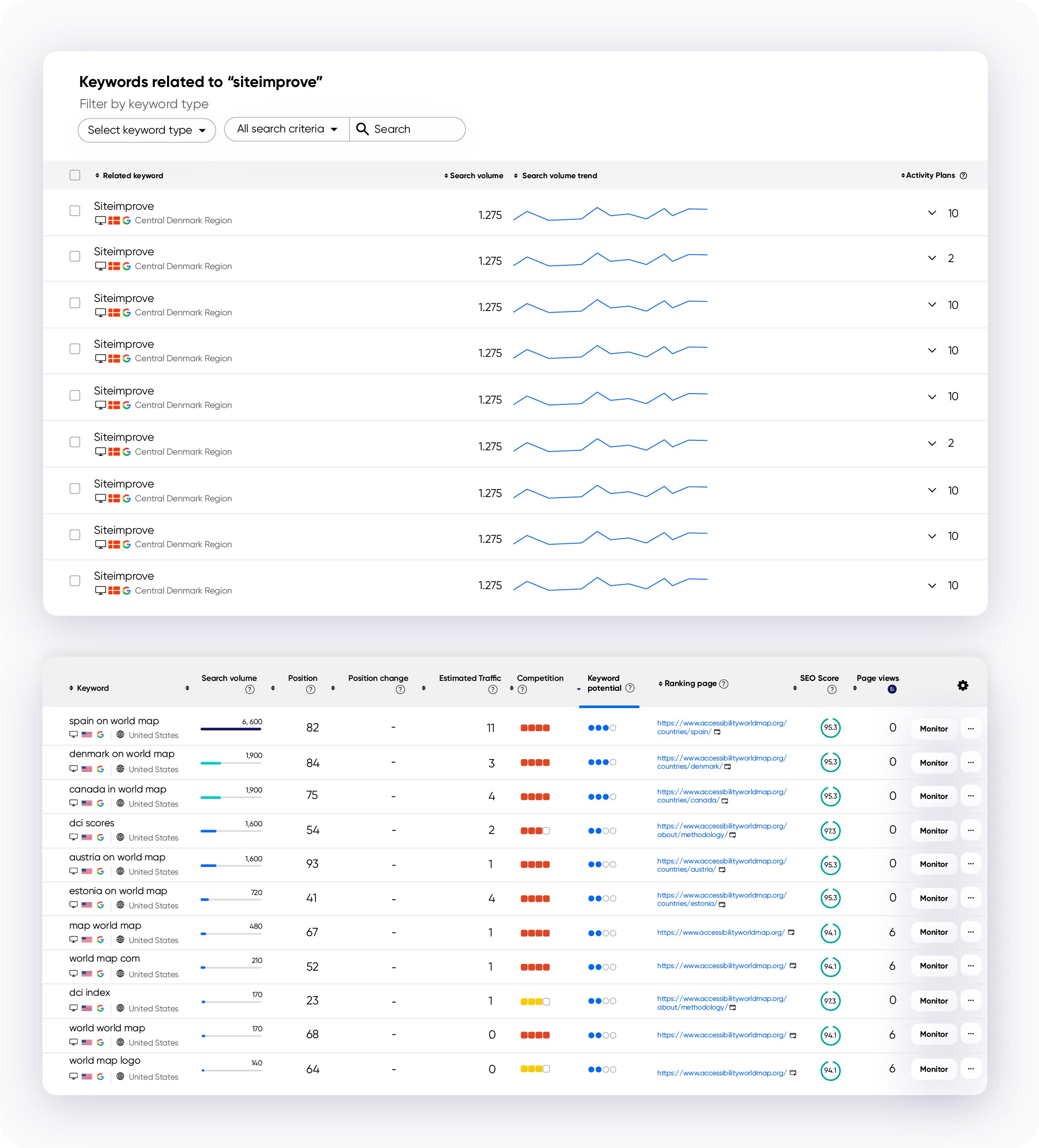 Gain insight into user behaviors across the content on your site.
With better content analytics, you get a front row seat to exactly how your sites users engage with every piece of content across your digital properties, helping you prioritize optimization across your entire site. Armed with engagement insights, you and your team get to focus on what matters most—delivering content that performs.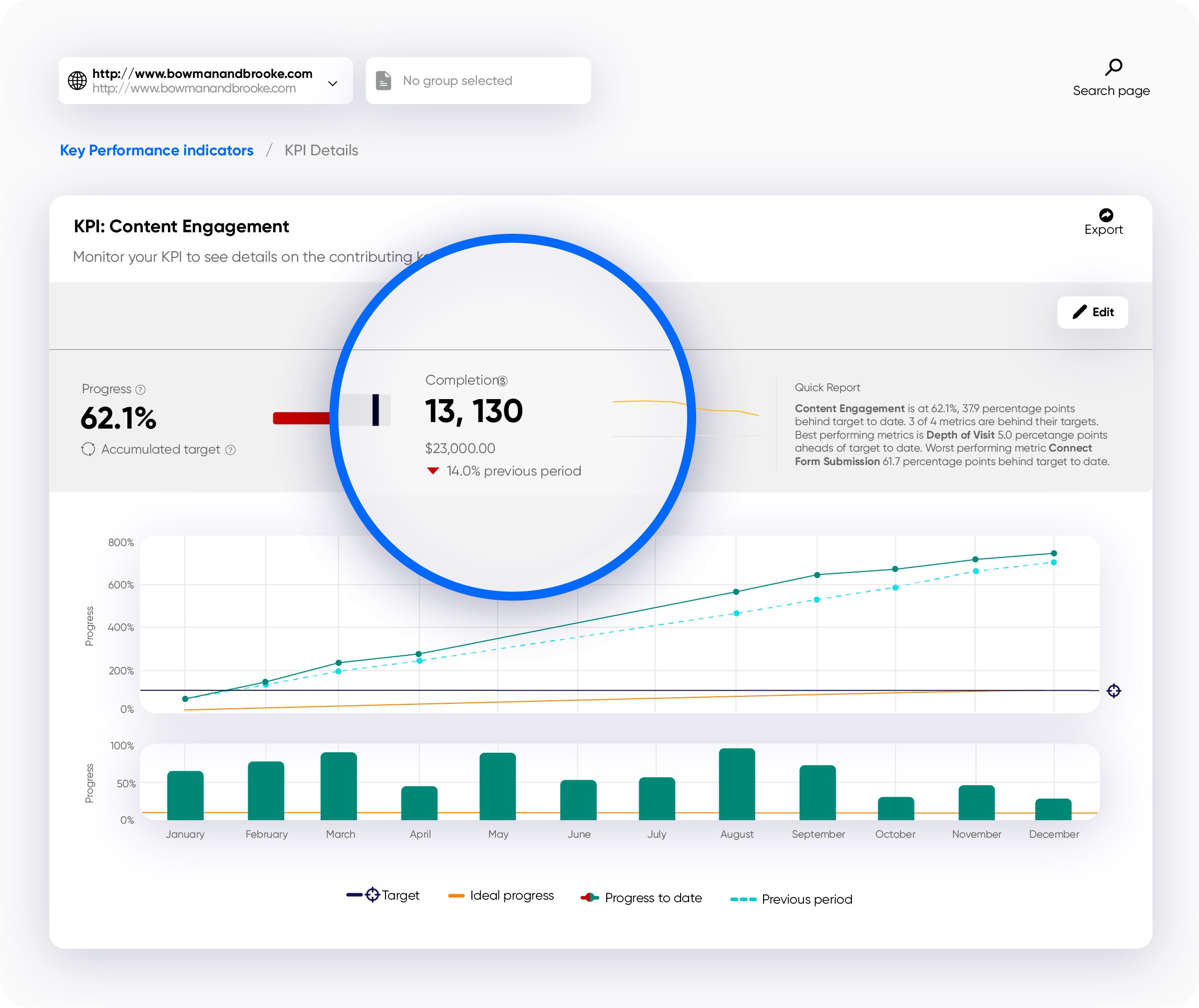 Track how your content converts and drives business results.
And finally, you can better track how your content is making a tangible impact on your business. Since no two brands have the same revenue targets, you can now set specific accessibility KPIs and use the content experience solution to track against your business goals and key metrics. Now you can reverse engineer your content strategy for maximum business impact, always keeping results and attribution in mind.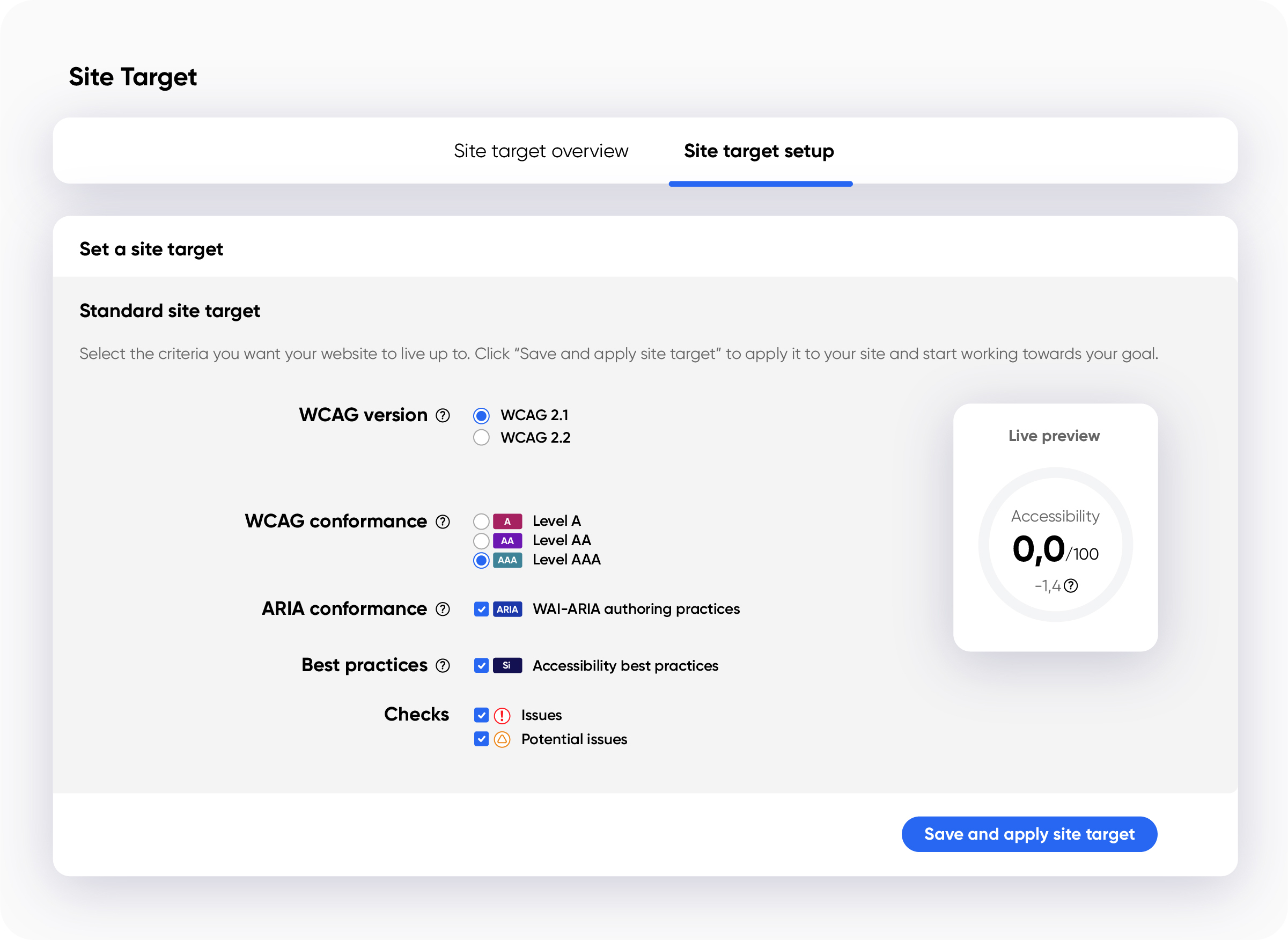 Content experience is an evolution, not a destination.
As content marketers, we must always lean into the process. Content strategy is a dynamic practice that requires intense focus on both short-term wins, and long-term strategic gains. This is near impossible without insights into content performance and its direct impact on your business.
In fact, we're leaning into our own journey with content strategy. You can follow along with our new blog series, Marketers in Progress — an ongoing look at how we're drinking our champagne and using our own product to optimize how we go to market with new content and prepare it for success.
In the meantime, we're in the trenches with you as you navigate and optimize your own content strategy for business and brand-elevating impact. Get in touch!