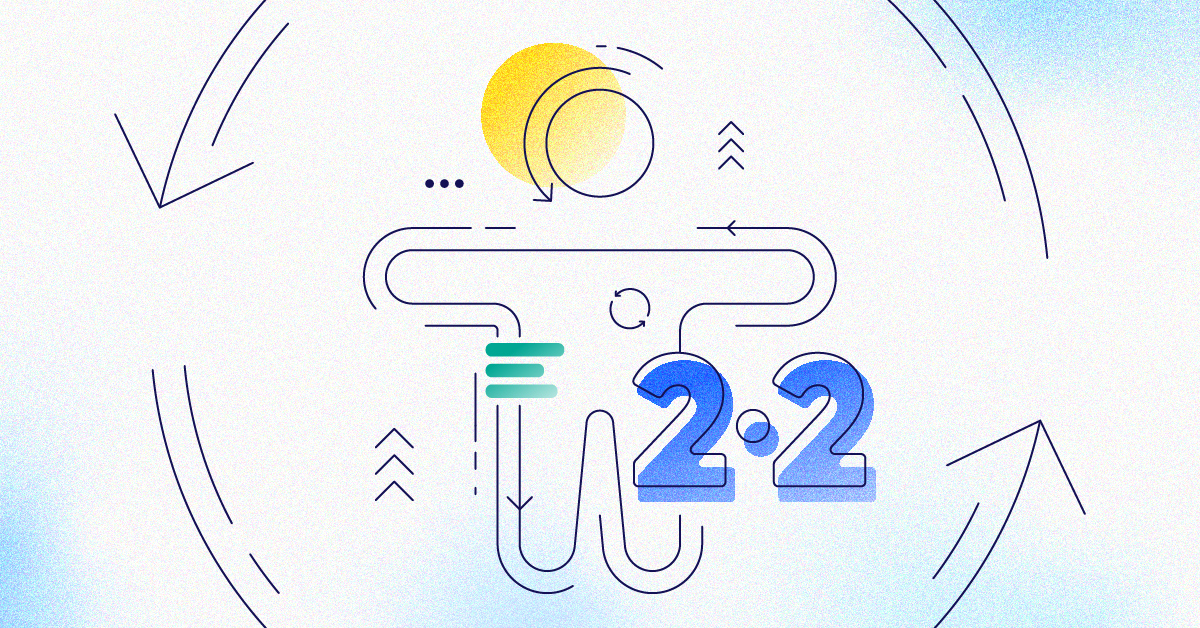 Everything you need to know about the WCAG 2.2 update
- By Tobias Christian Jensen - Jan 31, 2023 Web Accessibility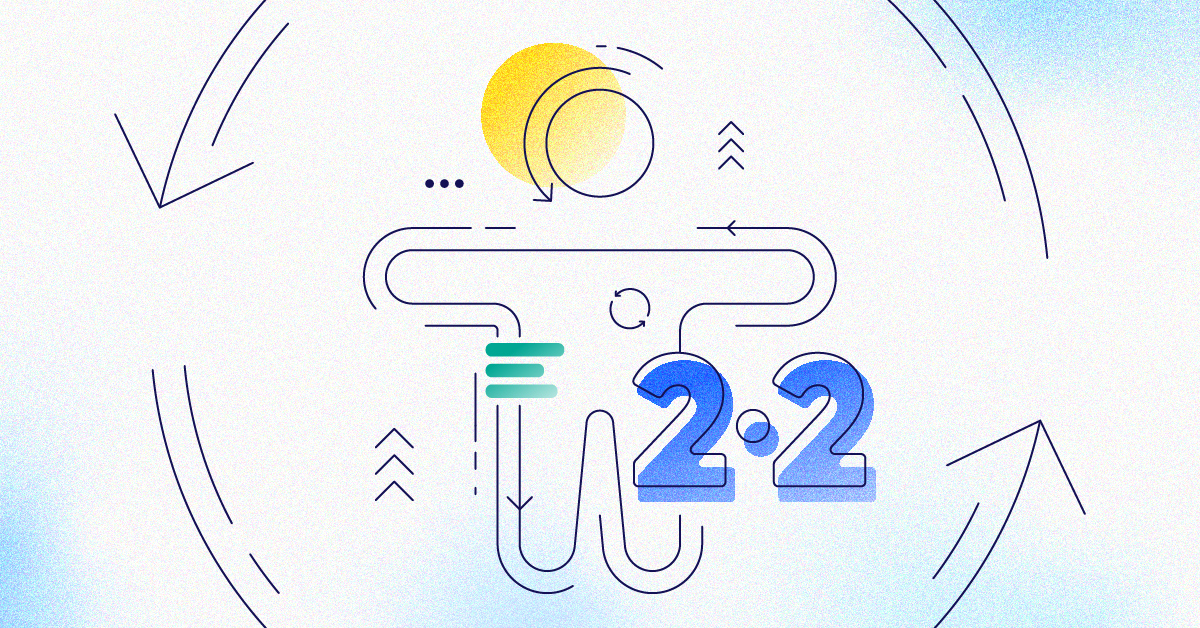 A lot happened in the year 1999. Some of us might remember it as the year Apple released the first iBook in all its clamshell glory, or when we could still Ask Jeeves, "the world's first internet butler," what the symptoms of hypothermia are.
It's also the year that the Web Content Accessibility Guidelines (WCAG) 1.0 were released by the World Wide Web Consortium (W3C), which develops international standards for the web, HTML, CSS, and more. It's safe to say, the internet has come a long way since 1999 and so has WCAG.
There's a new update coming this year, and while we can't be sure yet what exactly is included in WCAG 2.2, we can share what we know. First things first though—you don't need to do anything just yet. WCAG 2.2 is still a draft and has not been officially published.
So, before the proposed criteria are published, let's get familiar with WCAG 2.2, the changes you can expect, and how you can prepare.
What's new in WCAG 2.2?
WCAG criteria are designed with four principles of accessibility in mind, namely that websites be perceivable, operable, understandable, and robust. While those four principles still hold true, WCAG 2.2 will further address user needs related to mobile devices, cognition, and low vision.

Here are some of the changes you can expect:
Nine proposed new criteria

Success criterion 2.4.7 Focus Visible will change from Level AA to Level A

Success criterion

4.1.1 Parsing

will be completely removed
Some examples of the proposed updates to WCAG 2.2 include things like improvements for navigating with the keyboard, for using a pointer-device, and for making it successfully through a log-in form.
Will there be a WCAG 3?
Yes!
The W3C expects to release WCAG 3 sometime in the future. There's a draft available that's a work in progress, but the final guidelines aren't expected to be published for several years.
W3C is currently inviting public comment and input on WCAG 3 at this stage of the development process. You can find more information about participating in the W3C working groups here.
Siteimprove hasn't changed testing criteria to reflect WCAG 2.2—here's why
Unlike Siteimprove, some vendors have rushed to announce the incorporation of the new WCAG 2.2 criteria into their testing rules. That approach may prove premature and ultimately cost clients time and money—here are three reasons why.

1. The WCAG 2.2 criteria have not been officially published
While updates to the web accessibility guidelines from W3C are expected to be released in the first quarter of 2023, the current proposed criteria aren't finalized.
That means that any anticipated guidelines could still undergo significant changes—rendering any rules designed now irrelevant at best, and counterproductive at worst.
2. Implementing the "right" testing rules means waiting for the official release of WCAG 2.2.
As an engaged member of the professional accessibility community, Siteimprove chairs the Accessibility Conformance Testing (ACT) Community Group, hosted by W3C. Because we're part of the development process for testing rules, Siteimprove clients get to directly benefit from the insights we collect.
As part of this task force, Siteimprove works closely with other industry experts to help develop a testing method for WCAG criteria. This is a rigorous process because we want to make sure that we only have accurate tests and that we reduce the likelihood of false positives.
3. Vendors who claim to have integrated updated WCAG criteria into their platforms lead customers astray
Unfortunately, vendors who aren't part of ACT group seem to be coming up with their own testing rules ahead of the release of WCAG 2.2. This creates confusion both among the accessibility community and the industry at large.
Releasing testing rules when guidelines are still in a draft stage is a bit like car manufacturers using different methods to test fuel consumption. Imagine most fuel consumption test results reflected one passenger on a high-speed motorway, but a rogue manufacturer released results based on 3 passengers on urban streets. The rogue auto manufacturer's data would not only be misleading, but the inconsistency might affect public trust in industry data as a whole.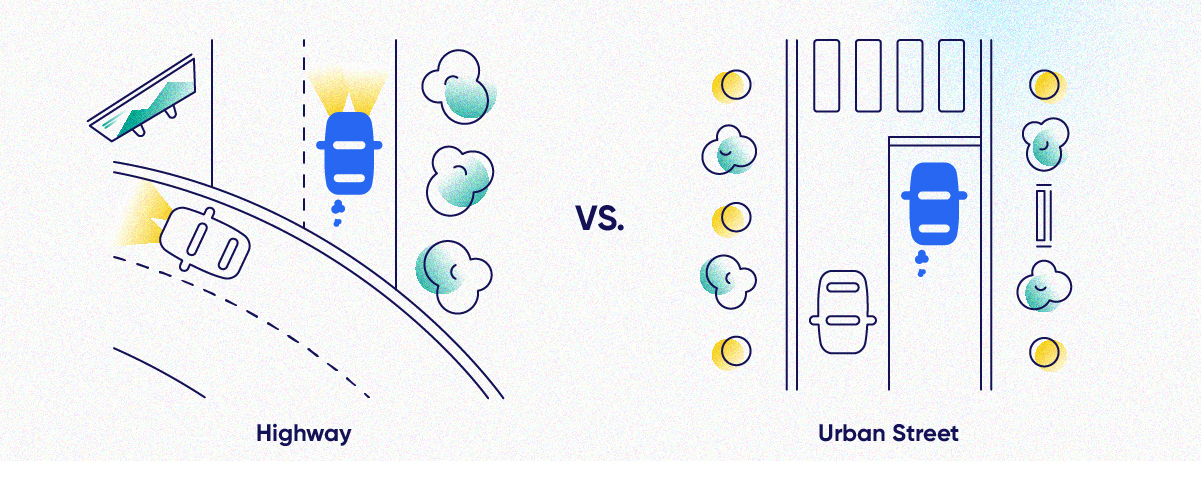 This rationale is why we should rely on independent organizations and international consortiums such as the W3C to develop objective guidelines and testing criteria based on professional analysis, extensive research, and industry expertise.
Next steps you should take to prepare for WCAG 2.2 guidelines
To promote transparency and eliminate confusion, the team at Siteimprove wants to be absolutely crystal clear about the two following points.
You remain compliant with the law even if you don't conform with WCAG 2.2.
Don't worry if WCAG 2.2 isn't on your radar yet. The new criteria won't be incorporated into legislation any time soon and certainly not before they are officially published.
So if your motivation is to ensure your site is legally compliant with web accessibility guidelines, you won't need to worry about legal consequences right this minute.
For more info on how we're helping our customers prepare for changes to web accessibility guidelines, check out this WCAG 2.2 webinar for recommendations on positioning your team to continue providing web accessible content in 2023.
When WCAG 2.2 goes live, we'll be here to help.
If your web accessibility compliance goal is to provide the best possible user experience to customers, we're here for you every step of the way. As soon as updates to web accessibility criteria are officially published, we'll be available to implement automated tests.
It may take a bit more time, but our in-house experts are committed to manually testing for compliance to the new criteria within weeks of WCAG 2.2 publication.
Learn more about Siteimprove's continued commitment to helping customers break down barriers and create an online world that's accessible for all.