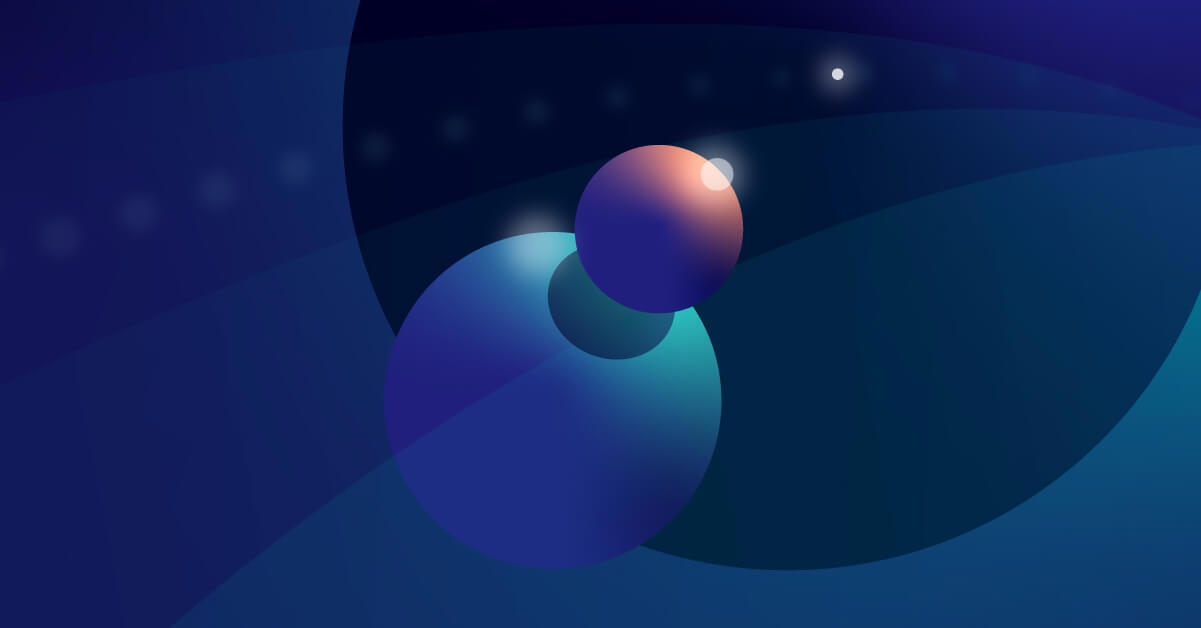 How to get executive-level buy-in for SEO
- By Conny á Reynatrøð - Mar 03, 2021 SEO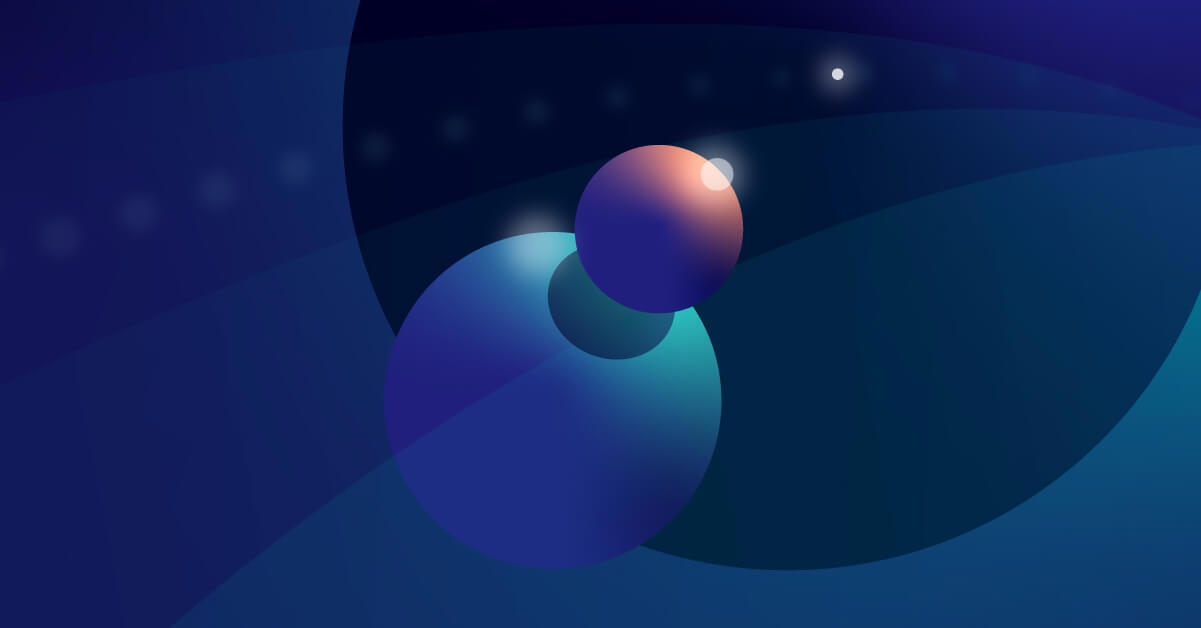 Convincing senior management that SEO is one of the most critical elements of a holistic digital marketing strategy that increases organic website traffic – and revenue – can be an uphill struggle.
Although organic traffic drives more than 50% of all website traffic and 57% of B2B marketers say that SEO generates more leads than any other marketing initiatives, organic search remains among the lowest funded priorities when it comes to marketing budget allocation. Many times, digital marketers have to fight for every resource to implement a data-driven SEO strategy to climb up the ranks, which puts SEO projects into cold storage. C-level executives often don't see – or understand – the value of the channel that brings high-quality traffic, conversions, and revenue.
As a digital marketer, you know the business impact of SEO. While paid search is the fastest route to the top of search results giving you quick wins, there's a decisive caveat – the minute you stop paying into it, you lose momentum. Not to mention that 70% of users happily scroll past paid listings to see organic results. Ad-blindness has become a real thing – the ever-growing number of people who browse the web with an ad blocker (30% of all internet users, to be exact) shows that organic results tend to convey higher trust than paid ads.
Organic traffic, on the other hand, is evergreen with long-term benefits – what's more, a commissioned Forrester Consulting study in 2020 found that customers sourced through organic search show greater loyalty and engagement leading to a significant impact on brand reputation and customer lifetime value.

And yet, getting financial buy-in from senior management for SEO can feel like one of your toughest assignments.
Why is that?
SEO
doesn't yield instant returns of
investment
In any business, the effectiveness of a strategy lies in its numbers. While SEO is the greatest source of incremental traffic propelling ROI long-term, it generally takes time and a certain level of sweat equity for results to materialize – SEO is a marathon, not a sprint. This is exactly why many marketing departments struggle to secure project buy-in from the top and the budget they need to get their SEO strategy off the ground.
If you want to be even remotely competitive in your space, SEO is non-negotiable. Considering that SEO is a $80 billion industry driving millions of visitors to websites each month, your C-suite will want to invest in SEO, you just need to give them reasons (and the right numbers) to do so.
Organic search needs to be on your A-list of marketing channels. In this guide, we will show you how you can build a compelling case for investment in SEO and communicate the reasoning behind your choices towards senior management.
Before you start
D
o your research
It hardly needs saying that you will need data-backed examples to demonstrate that SEO drives serious bottom-line results for businesses like yours. The more metrics proving the worth of organic search you can share with questioning executives, the better.
A little Google search will go a long way. Before all else, find industry research, case studies, and success stories that display the inarguable long-term benefits of SEO. If you have impactful data from your own SEO initiatives you've ran for the business in the past, even better. Thorough preparation is key to put your case forward with clarity and confidence – and convince senior management that investing in organic traffic is a win.
Ask yourself:
What
'
s
important
to
C-level?
Executives are notoriously busy. It's likely their jam-packed calendar won't let them get bogged down in the minute details of your SEO strategy (admittedly, they probably don't care enough to make time). But they certainly will sit up and listen when you talk about one thing – numbers.
In your meeting, be ready to answer the following questions at the drop of a hat.
CEOs focus on results:
Why should

we

invest in SEO

?

Will the investment be profitable and when will we see ROI

?

What are

the

KPI

s for your SEO activities

?
CFOs want to reduce costs while maximizing profit:
What

are the costs associated with the

implementation of your SEO

program

?
Can

we achieve the same results with

reduced

spent

?

How much will we need to invest to

maximize ROI?
CMOs are particularly interested in operational aspects and tactics:
How many more qualified leads will

we get through SEO

?

How can SEO help to

improve

our brand exposure?

What

are our

competit

ors

doing

in terms of SEO

?
To get them to sign off on your SEO strategy, focus on key benefits that appeal to each of them and spend less time explaining the techniques you use to drive those benefits.
Let's start with the
b
asics
How to explain w
hat SEO
is
and
what its purpose
is
To many C-level executives, SEO is a black box with too many levers and a great deal of unpredictability – at least to some extent. Not knowing exactly what SEO is and what purpose it serves other than "somehow manipulating Google" (one of many misconceptions about SEO still circulating among non-SEO people), you will likely get blank looks as you try to make an impression with industry jargon and jump feet first into the nerdy details.
Don't get ahead of yourself. Rethink your approach.
To set the right expectations with senior management, they need to understand the high-level principles – the idea – of SEO along with its incremental benefits for the business. It's about the bigger picture. Your presentation should be simple yet informative and help them get a grasp on how SEO can help drive significant ROI. The last thing you need is your executives shrugging it off because "SEO is just another business fad."
To decipher what SEO is, illustrate how users search for your company with non-branded keywords, and use data to visualize what people are searching for. Show the monthly search volume for key terms that would drive relevant traffic to your website and how you're currently missing out on these potential users. One tip - there's no better way to have a message land than by highlighting what the competition is doing better, so conduct a simple keyword research to give your C-level an idea of whether you outrank your competitors or come off worse (we bet that will get your CEO's full attention).
Easy does it. Remember, keep it simple. Focus on the purpose of your SEO strategy, which is to generate more traffic to the company website, increase leads, conversions – and revenue. It's all about the benefits and results.
Use data to support your pitch: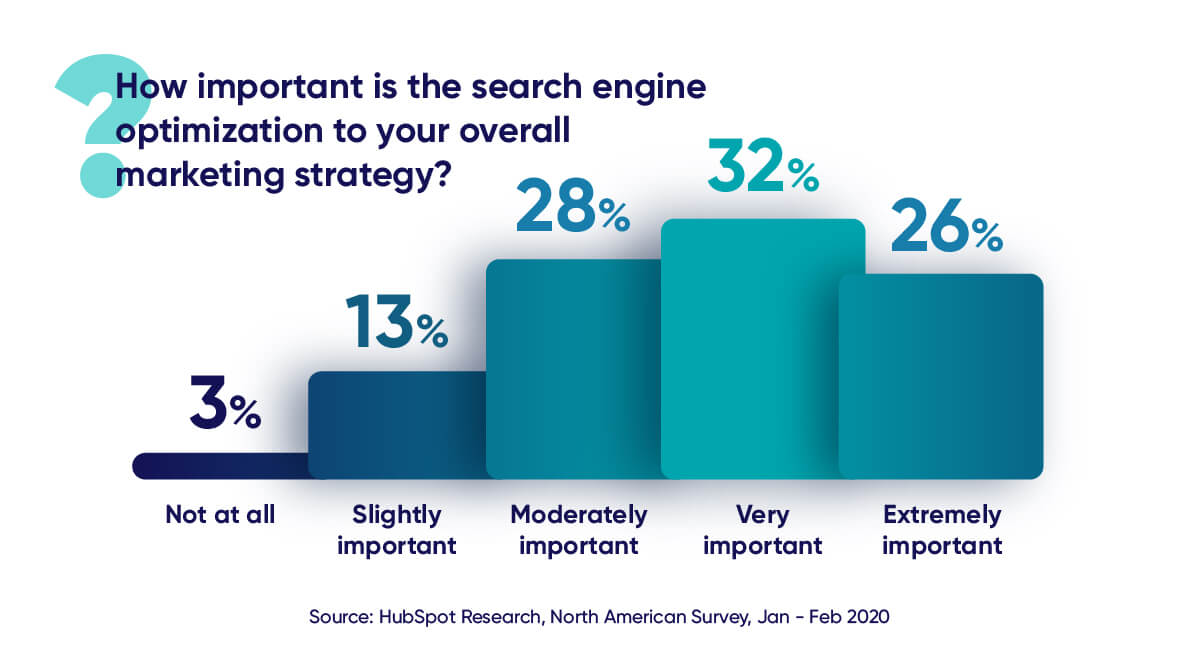 It's
anything
but lonely at the top
The top listing in Google's organic search results is prime real estate, getting getting 31.73% of all traffic compared to 24.7% for the second position and 18.7% for spot 3. If you rank on position 10, you will get a mere 3.1% of all clicks – not quite something to cheer about (nothing is more frustrating than seeing your website rank on the umpteenth page of Google).
SEO takes you ahead of the competition – and your C-suite will love it. While claiming Google's top position is obviously important for a business, the great drop in traffic shows just shows how big of an advantage websites ranking #1 have over competitors with lower rankings. The click-through-rate (CTR) rate decreases exponentially as you go down the ranks – moving up the ranks by just one position from #5 to #4 will drive more traffic than moving up ten positions from #20 to #10.

Besides data, use case studies and win stories to back up your narrative.
Merck KgaA has increased organic traffic by 300% across markets through SEO
By using Siteimprove SEO, Merck KgaA increased organic traffic to its website by 300 % since the relaunch in 2017, and now has three to four times more high-quality search results from Google, ranking on par with its competitors.
The dramatic SEO results Merck KGaA achieved came from their global communications team using Siteimprove and Adobe Experience Manager to execute on a singular SEO strategy, which allowed them to work more efficiently and collaboratively to improve content quality and optimize SEO.
"It's really a success story. We weren't really visible online compared to other pharmaceutical companies. Now we are." Joerg Lothal (Senior Communications and Digital Analytics Manager, Merck KGaA)
Share your
action
plan
It's the heart of your SEO strategy – your action plan. After you've set the stage and explained what SEO is (and why it deserves a generous budget), it's time to outline your proposed project at a high level.
Obviously, selling your strategy to the CEO doesn't automatically require you to do all the legwork yourself. You might be pitching for the budget to use an SEO agency to do everything (or some of it) for you, or pushing for SEO software like Siteimprove's all-in-one SEO tool to help you keep track of all the moving parts in your SEO strategy.
SEO audit
SEO audits are health checks. They take a deep dive into the performance of your website to identify what works well, and what needs fixing. Explain that you will evaluate the website in several areas to understand any factors that prevent your site from ranking and lay out opportunities to grow your organic traffic.
Why it's important (and how to pitch it): An SEO audit provides a detailed overview of your website's current standing and forms the foundation of any effective SEO strategy. Without it, your SEO efforts will be trial-and-error, and there's a realistic possibility it will all be for nothing. When you miss out on traffic, you miss out on sales – and lose business to your competitors.
Before getting into the details, you can use our free Siteimprove SEO Checker to test any page on your website for common SEO blockers, separated into four essential SEO categories: technical, content, user experience, and mobile.
View your unique page SEO

score

Receive an email detailing your results to share with your

team

See an immediate snapshot of your page's SEO issues – split by

category

Read a clear explanation of how each SEO issue affects your

users
List of actions
From your list of actions, decide what needs to be done and when. To prioritize tasks, draw from your experience to determine which SEO elements will have the quickest and biggest impact on results. These strategies need to be implemented first. Present your recommendations to C-level and explain how they will drive organic search, traffic volume, brand awareness, and conversions once implemented.
In your pitch, address these questions:
What

's

going to have the biggest impact now

? W

hat can wait?

What

should be the

top organizational priority?

Wh

ich

SEO

tactics

are

going to work best

(r

emember to keep it high-level)

?

Do we build an in-house SEO team or hire an external agency

?
SEO score: How
good
is your SEO compared to industry competitors
?
While there's no industry-wide standard for measuring a website's SEO health, it's possible to get a solid estimate by looking at known search engine ranking factors.
The Siteimprove SEO score measures how well a website performs across a number of key SEO factors like content and technical setup. The higher the score, the more likely the website will rank higher on Google and other search engines.

What are your goals and how do you measure results?
To present your case, address the metrics that are most critical to your C-level with benchmarks and your informed prediction of how your SEO initiatives can help improve these metrics.
Here's what your CEO will want to hear more about (and, of course, you will come prepared):
Customer Acquisition Cost (CAC).

This

encompasses all the marketing and sales costs you

have to

shell out to land a single new customer

within a certain timeframe (

total sales and marketing

expense in a period

/

total

number

of customers acquired

in a per

i

od

).

If

you can show how SEO

increases customer acquisition rates and revenue while lowering customer acquisition cost

,

you're

about to score a big win

.

CAC Payback.

This is the number of months it takes to

recoup your customer acquisition costs

.

I

f you can

demonstrate

that SEO

reduces

th

e time it takes to earn back the money you spent on a new customer, you will likely get a

thumbs up

from management.

Marketing Originated Customer %.

This metric determines

the

percentage of

CAC

directly

driven by

your

marketing efforts

, illustrating the impact

of your

team's lead gen efforts have on acquiring

new customers

. If you can show how many new customers

you're

getting from SEO, you're surely in for a

generous

SEO budget treat.
While it's challenging to give the exact cost of SEO or how much revenue it can generate, it's about understanding that organic search traffic can be the biggest driver of low-cost traffic and quality visitors to your website.
Besides the core metrics, explain that you will also monitor other KPIs to measure the organic performance of the website and determine the overall impact of your SEO strategy:
Search rankings:

T

he higher you rank, the better.

It's

critical that you monitor how you rank for key search terms over time as it directly reflects how successful your SEO strategy is.

Organic t

raffic to your website

:

This KPI tracks how many visitors come to your website (homepage) and key pages from organic search results

.

Bounce rate:

A user entering your website and leaving without performing any action is called a "bounce

,

" indicating that the visitor is not engaging with the content on your website. While high bounce rates can have several reasons and typically hint at technical SEO issues, your observation should be granular – if a specific page satisfies its intent (users find the information they need and leave again), the "bounce" is not due to poor website performance

.

Organic CTR:

CTR measures the ratio of users clicking on your website because you showed up in Google's search results to the total number of users who viewed the search results. A high CTR indicates that you have targeted the right audience with a

page

that is appealing enough for a high percentage of users to click on the link.

Soft and hard conversions:

Hard conversions can be contact form submissions, phone calls, demo sign-up, etc.

,

and are typically considered the traditional types of conversions – they show clear intent. Soft conversions indicate clear interest – newsletter sign-up

s

, content download

s

, social shares and likes, etc. While

it's

natural to tend to focus on hard conversions, you should keep the two in balance – as soon as visitors enter your marketing ecosystem, engage with your leads and follow up.

Organic impressions:

How many times has your website been seen for all search queries performed? Tracking organic impressions can help measure an improved "brand awareness" for key search terms.
Do a little math
to put a monetary
worth
on ranking higher
On average, ranking on position 5 on Google gives you 9,5% of all page clicks. The pole position drives 31,7% of all organic traffic – 3,3x more.
Let's say you have 25,000 unique visitors to your website each month. Climbing up the ranks from rank #5 all the way to the top will boost the number of website visitors to 82,500 – 57,500 visitors more. Depending on your average value of a website visitor, you can estimate the increase in revenue generated by SEO.
Don't avoid the "how
lon
g?"
part
C-suite might not be keen on getting into the specifics of your SEO strategy, but they will want to know when they can expect ROI. Make clear that SEO is a long-term commitment that requires effort with very few big gains in the beginning – contrary to paid ads, results don't add up quickly, it takes time and consistency to reap the benefits.
Realistically, it will take a while before results come in – while you might get a few hits a couple of weeks after implementing your strategy, significant results won't roll in until months later. It will take time for the website to go from zero to hero. Make sure C-suite understands the SEO journey to avoid any pressure to prove significant ROI faster, or calling off all SEO efforts prematurely because paid search or display advertising "just seem to be working better."
Sure, some short-term SEO efforts might give you a boost, but it's not enough for long-term success. Done right, SEO takes time. And it will be worth it.
T
rack performance
continuously
Measure and track your website's performance continuously to know what's working and what needs improving. Always be on top of your game - you certainly want to be prepared when your CEO calls for a status update on how your SEO efforts stack up. Budget cuts can hit anytime unexpectedly, so make sure you have up-to-date performance results ready to prove your program's worth.
Unfortunately, it's not exactly true that once SEO is working for you, you're set. Just when you think your SEO efforts are in tip-top shape, Google rolls out another twist.
Again, SEO is a marathon, not a 5K. So spend a few minutes stretching, grab your running shoes, and warm up for the long-distance race. To finish strong, always keep moving, always keep improving your SEO – and never stop selling.