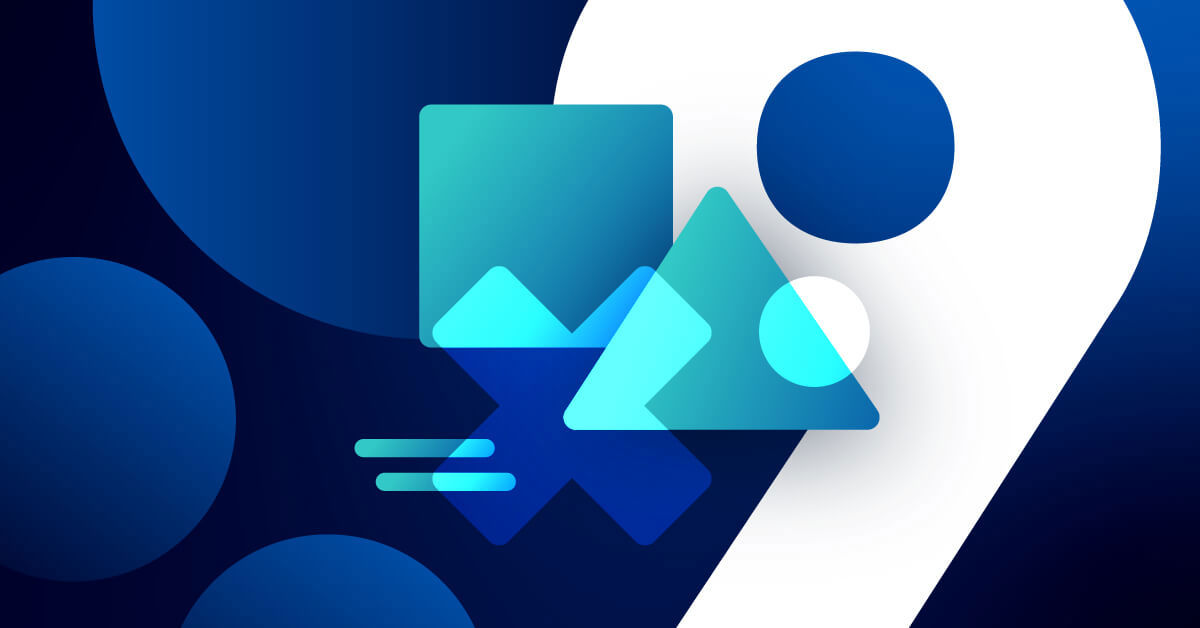 Thinking about a website redesign? Then avoid these 9 SEO mistakes
- By Georgia James - Jul 20, 2021 SEO Website Redesign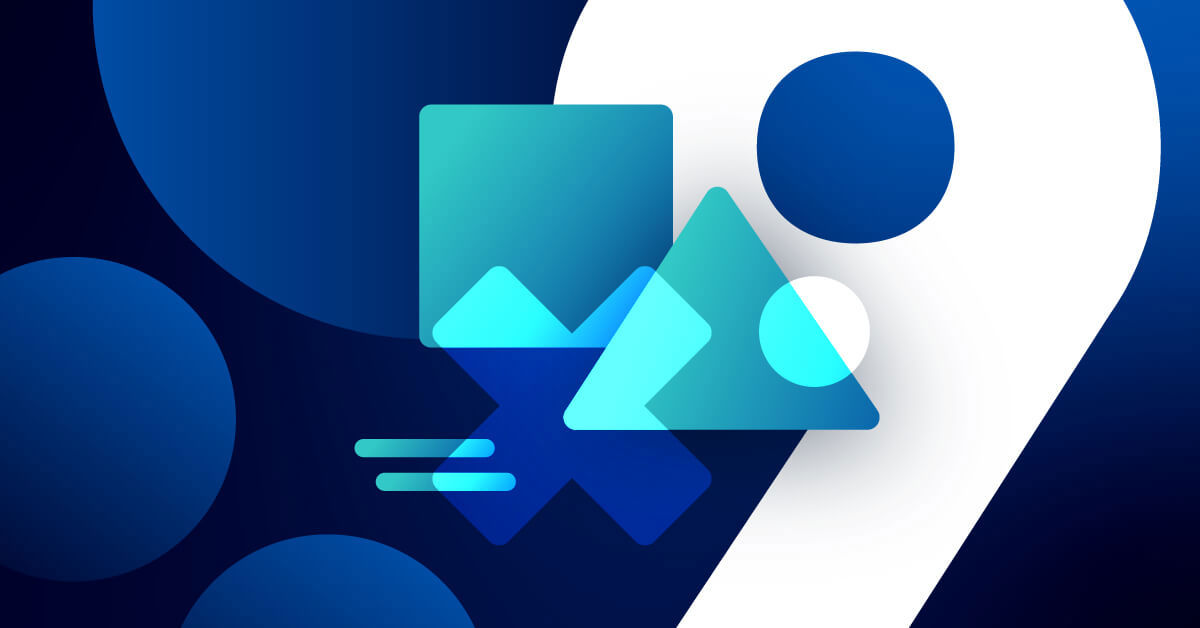 Most businesses will conduct a website redesign project at some point. And so they should! 90% of people have abandoned a website because of bad design and almost half say website design is the leading factor in shaping their opinion of a business's credibility.
But while website redesigns are vital for revamping your look, enhancing your legitimacy, and introducing essential new functionalities to your site for user experience (UX), branding, search engine optimization (SEO), and other business considerations, they can also have a very serious (and often unexpected) side effect: wrecking your SEO.
When SEO isn't incorporated into the redesign process, it can result in your hard-earned search engine results tumbling down the rankings. Yes, that's right - a website redesign can lead to losing traffic and bumping you off page one of Google.
If you want to avoid this outcome, retaining your SEO and organic traffic needs to be a major consideration of any website redesign. It should be calculated into your redesign efforts from planning, to implementation, to post-launch checks.
What is a website redesign?
Broken down into its most basic components, a website redesign means changing the features and functions of a website to improve its usability and appearance, often to achieve specific business aims.
A website redesign can be carried out to accomplish a number of objectives, including:
Boosting conversion rates and sales

Reducing high bounce rates

Improving UX

Showing off new branding

Enhancing SEO

Revitalizing old fashioned and unattractive web design

Increasing page load speeds

Simplifying site navigation

Gaining an edge over online competitors

Winning new traffic and reaching new audiences
How does a website redesign impact your SEO?
It's not uncommon for websites to actually lose traffic and see slips in their keyword rankings in the aftermath of a website redesign. That doesn't mean redesigns are always bad for SEO. When carried out correctly, redesigning your site doesn't mean your SEO has to take a hit.
Before panicking, it's helpful to note that small dips in traffic just after a redesigned site goes live are typically nothing to lose sleep over. A decrease in traffic never looks pretty, but there is a very valid reason for this drop: search engines need to crawl your revamped site before they can serve the new and improved version to their users, and this often leads to a temporary decrease in your search traffic. Once they've worked out your new site's structure, you'll likely see a quick return to business as usual.
However, some businesses will find that their web traffic takes a sharp, permanent dive after a redesign or that the decreased traffic level and lowered rankings persist for weeks - and this is a cause for concern that warrants a closer inspection of what has gone wrong. Commonly, this change is because of serious SEO errors that have been committed during the redesign, such as not setting up a proper redirect structure, either unwittingly or because SEO was an afterthought of the project.
The ramifications of genuinely losing your SEO positions and organic traffic during a website redesign are costly, time-consuming, and could even send a business under if not remedied swiftly. Regaining your valuable search ranking positions can also prove challenging, if not impossible.
Some businesses will need to turn to SEO consultants to try to reverse the damage – which isn't always easily or quickly repairable. Plus, for each lost visitor who no longer finds your site through SERPs, you lose a potential conversion. With SEO driving 300% more traffic to a website than social media and 70% of clicks going to organic results in SERPs, SEO's impact on your bottom line can't be underestimated. What's more, according to Google, nearly half (49%) of its users use its search engine to discover new products. This is why it's so important to keep SEO top of mind when conducting a website redesign project.
Read on to discover nine of the most common SEO pitfalls of website redesigns and how to avoid them.
SEO errors to avoid during a website redesign
Familiarizing yourself with these common website redesign errors will help you minimize the risk of losing your organic search traffic and dropping down the rankings.
1. Not keeping your winning content
While it can be tempting to start over from scratch with some exciting new brand messaging and tone of voice, there's wisdom in remembering the old adage, "If it isn't broke, don't fix it."
By that, we mean that high-ranking content which features priority keywords shouldn't be scrapped or revised without careful thought. Not retaining performing content can cost you the traffic, inbound links, and featured snippets that took months (or even years) to build up.
This is because search engines want to provide their users with the best possible user experience – and part of that involves matching search intent to SERP results. When you change the content of a page, the search engine will reassess how relevant that page now is for the targeted search term. So, if a page no longer exists, or presents drastically different information to what it previously did for a keyword, the search engine may determine it does not provide a valuable user experience for that search term and demote it accordingly. This is extra problematic for business-critical and highly competitive keywords in your industry. For example, a page may have previously ranked highly for a specific search term that now redirects to your home page which has no reference to the original search term, may not satisfy the user's search intent.
Tip: Check your analytics in your pre-redesign assessment to determine which of your pages are most popular, have the lowest bounce rates, and the highest number of conversions. You should avoid removing or substantially altering this content if you want to retain your page rankings after your redesign. This doesn't mean you can't revisit outdated or stale content, but at a minimum, try to retain H1 and H2 tags and the core keywords the page is ranking for.
2. Slowing down your page load speed
Page speed is a major search engine ranking signal and a leading cause of visitors abandoning your website. In fact, 93% of site visitors have left a website because it didn't load quickly enough. If that's not enough to convince you, how about this: research from Akamai found that increasing your page speed by just one second increases conversions by 7%.
A redesigned website might inadvertently be slowing down your pages by, for example, retaining large amounts of unnecessary, unoptimized code that should be deleted, or by adding large, uncompressed images to your site that take a long time to load. With the roll out of Google's Core Web Vitals and page experience as a ranking signal this year, fast loading speeds have never been more important. This not an area of SEO that can be ignored during a redesign.

The best way to test your redesigned website's speed is using a page load time checker, like Siteimprove Performance. This sort of tool also helps you pinpoint what is slowing down your revamped website so you can go in and speed up what is slowing it down before it goes live.
3. Not including unique content above the fold
When you change the design of your web pages, you must consider what will now appear above the fold. If you're not familiar with the term, above the fold refers to the content at the top of a web page that can be seen without scrolling down.
It's SEO best practice that you have at least some content that is unique to each page above the fold.
Why? Well, the first thing your website visitors will see is also the first thing taken into account by search engines. Beyond wanting to see content above the fold when it crawls a web page, Google has specifically advised site owners to put unique content above the fold.
During a website redesign, it can be tempting to replicate your new messaging across the top –and above the fold of all your pages – but this technique can actually hurt your rankings. Instead, focus on including unique, engaging content that hints at what comes further down and entices your website visitors to keep scrolling.
Tip: Think about non-desktop visitors too. Unique, above-fold content is doubly important for mobile devices.
4. Implementing JavaScript incorrectly
JavaScript is a popular way of making websites more dynamic and engaging. But when implemented incorrectly and at scale as part of a site redesign, it can cause serious issues for your SEO and even lead to your site being blacklisted by Google. That's because JavaScript can be tricky for search engines to crawl and index.
If a search engine can't 'see' JavaScript content on a page it can't rank it. Some website owners try to get around the issue of search engines accessing JavaScript content by 'cloaking' it. Cloaking is the act of showing different content to website visitors than what is presented to search engines. This is actually a violation of Google's Webmaster Guidelines and can lead to the redesigned website being penalized in the search engine rankings.
If your website has suddenly plummeted down the rankings after launching with lots of new JavaScript, this might be the explanation.
Learn more about fixing JavaScript-related SEO issues without resorting to cloaking.
5. Forgetting to redirect URLs
Unexpected 404s provide a uniformly bad user experience. From an SEO perspective, it's especially important that pages with backlinks pointing at them – particularly high-value backlinks – don't lead to a dead end.
Fortunately, this error is easily avoided by ensuring that any pages which with new or changed URLs have proper 301 (permanent) redirects in place. This way, search engines will know that the content of the page has moved permanently, where the new version of your page lives, and how to find it. Otherwise, they'll consider it lost and serve your visitors a 404 notice. Additionally, 301 redirects pass on the page's former SEO ranking power to the new location rather than making you work for it from scratch.
Don't be tempted to just redirect all your vanquished pages to the home page. Search engines want to provide their users with the most relevant information for their search query. So, if your site is just sending them to a homepage that does not really address their request, you may see a corresponding drop in traffic as the search engine works out how well your search result really serves its users. Instead, try to direct traffic to a relevant page, rather than forcing visitors to do the hard work themselves.
Tip: Especially for larger sites, this step can be extremely time-intensive. Use an automated crawler to map out your URLs and valuable backlinks so they can be redirected before the launch. It's also a good idea to scan your site for any broken links immediately after your redesign has gone live to fix any links that might have gone astray or that are subject to crawl errors that prevent your pages from surfacing in the SERPs. Remember, every broken link could equal a lost conversion or a visitor who will never return.
6. Overlooking mobile-friendliness
Ranking in position one on mobile will net you nearly a third of all clicks (28%) compared to just 19% of all clicks on desktop for the same position and mobile users are fives times more likely to stop engaging with a site that's not mobile-friendly. On top of that, mobile-friendliness is a key ranking factor for Google – so your redesigned website must work equally well on mobile devices as it does on a desktop.
It's clear that a seamless mobile search experience is now non-negotiable, yet many businesses continue to prioritize desktop experience over mobile when it comes to redesigning their website – with a detrimental impact to their SEO.
The key to better mobile-friendliness is responsive design coupled with fast loading speeds. And fast means fast, 40% of mobile visitors will ditch your site if it takes more than three seconds to load. That means following mobile design best practices, like not requiring your mobile visitors to pinch and zoom on content to be able to read it.
If you're not sure if your redesigned website is sufficiently mobile-friendly, a good place to start is checking it with Google's Mobile Friendly Test.
7. Outdated XML sitemaps
An up-to-date XML sitemap is a useful tool for your SEO rankings. It helps search engine crawlers to find and index the content on your site more quickly, telling them exactly how your website is structured and how your pages should be prioritized.
A sitemap shouldn't be static, however. Following a website redesign, the sitemap should be manually updated to reflect your remodeled website. If not, search engines like Google may not be able to quickly and comprehensively crawl your site as they don't check your sitemap on every crawl. In fact, they only crawl your sitemap the very first time they encounter it or when you actively alert it that your sitemap has changed.
Immediately after your redesign is completed, be sure to resubmit your updated sitemap to Google Search Console and any other search engines your site appears on, like Bing.
8. Failing to benchmark SEO performance before your redesign
It's essential that you benchmark site performance before your redesign so you can establish whether the changes you have implemented are causing a drop in your rankings and traffic, or whether it could be an unrelated issue, such as your site getting hacked or a search engine algorithm change.
The best way to accomplish this is via a comprehensive SEO audit. Use an automated SEO solution, like Siteimprove SEO, to evaluate your site's performance across key SEO indicators. Areas that are especially important to measure include:
Keywords rankings

Click-through rates

Conversion rates

Bounce rates

Page speed

Top landing pages
This step links with another important action: integrating SEO directly into your website redesign. If you're wondering when SEO should be brought up in the website redesign process, the answer is from the very start. In fact, taking stock of all your website content assets and their search performance is step zero of your project.
The most successful website redesign projects involve integrating SEO considerations from day one. It's much simpler to proactively bake SEO into your new website rather than trying to remediate issues afterwards.
For example, if you push a revamped website live with hundreds of broken links, by the time you get around to realizing the problem and fixing it, your rankings may already have suffered. This damage could have easily been avoided by doing an SEO audit of your site before it went live.
9. Preserving rather than improving your SEO
So far, we've talked about preserving your SEO during a website redesign. Yet a website redesign is also one of the best times to not only maintain your search successes – it's also the optimal time to understand your existing SEO weaknesses and tackle them. After all, if you're investing in a website redesign it makes sense to extend your reach to as many new visitors as possible via a strong organic search strategy.
Conducting the SEO audit recommended in point eight before the redesign takes places will help you identify areas that require optimization. For example,
Broken links

Duplicate content

Missing meta titles, descriptions, and alt text

Page titles that are too long

Images that are too large

Pages with no backlinks
It's a good idea to address these problems alongside the development work taking place on your refreshed website. There's little point pushing an aesthetically pleasing site live which is riddled with SEO errors that provide a poor user experience.
After your launch, it's important to continuously monitor your website for any dips or gains in your search traffic, conversion rates, and page rankings. The quicker you spot underperforming or problem areas resulting from the redesign, the faster you can fix them.
By ensuring SEO is part of your website redesign process from start to finish you can avoid these common SEO errors and not only retain but also boost your website's organic traffic and ranking positions in the long-term.