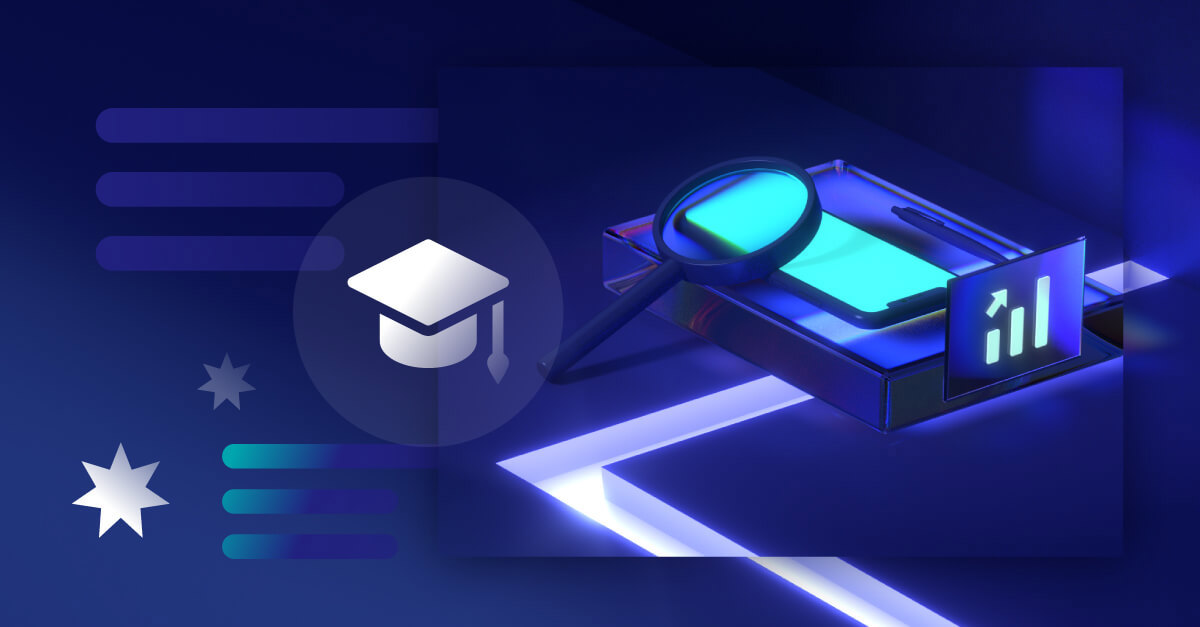 Search strategies to increase student enrolment in higher education
- By Siteimprove - Jan 20, 2021 SEO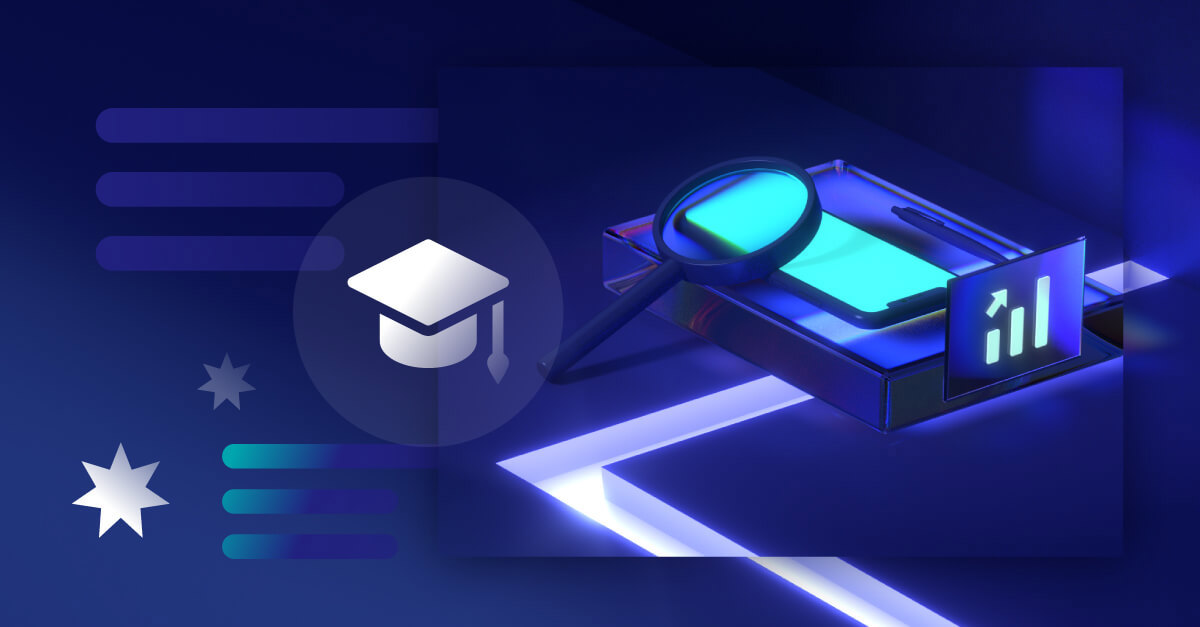 On December 3, 2020, Global Content Strategist Andrew Storrier (Hexagon PPM) had an interesting conversation with a live panel of experts. Their discussion focused on search strategies to increase enrolment in higher education.
The panel consisted of the following SEO experts and digital marketers:
McManus and Overton-Frith have also presented their customer case study on the impact of SEO in higher education institutions.
This article will summarise the main takeaways from that live panel discussion. It will also offer a few tips for institutions looking to increase student enrolment via improved search strategy.
You will find out:
How higher education institutions are addressing the current search challenges
How to build a search strategy aimed at boosting student enrolment
Best practices to incorporate into your SEO strategy
How higher education institutions address search
The higher education industry is facing a two-sided challenge:
1. Search is becoming increasingly important
The world is increasingly more digital. Potential students turn to online channels to research, evaluate, and pick which institutions to apply for. According to Andrew Storrier, "the race for mindshare and student enrolments is [really] on."
Covid-19 has only sped up this shift towards digital. Because of this, search is becoming an increasingly critical marketing tool for institutions of higher learning.
Universities and other higher education institutions are investing in their search strategy (paid and SEO). For many, their institution's website is perhaps the most impactful and reliable recruitment resource.
The industry as a whole is pressed into implementing effective digital strategies to reach more customers online.
2. Higher education institutions are lagging behind in their digital presence
At the same time, many institutions of higher learning are burdened by their non-digital roots. Many of them are held back by having "a fairly traditional mindset around what happens digitally," according to Storrier.
More specifically, Storrier points out that institutions tend to have "complex websites, full of subdomains and archive pages being managed in silos." This is problematic as it makes their websites more difficult to crawl and rank. It also creates a bad user experience for visitors trying to navigate their sites.
Finally, higher education institutions often simply lack the internal digital resources to turn things around.
How to build a search strategy to boost your student enrolment?
In the case of the University of South Australia, the team was originally focusing on paid advertising. That's because paid ads can drive leads quickly, and it's easy to prove their value using metrics like cost per acquisition (CPA).
But paid ads cost money. And according to Overton-Frith, their budgets were "starting to get tighter in light of COVID." As such, the team had to shift focus to exploring alternative channels like organic search. They expect SEO to become central to their digital strategy in the next couple of years.
Overton-Frith and the live panel discussed a few ways in which higher education institutions can build toward a search-focused strategy.
1. Start small
For the University of South Australia, making the shift from traditional paid channels was all about "taking baby steps." Overton-Frith and her team struck a partnership with Siteimprove and were able to visually monitor and track their early successes using Siteimprove's SEO tool.
They soon discovered that the tool was "handy for things like SEO, accessibility, and a lot of other quality assurance checks." This helped the team to convince the broader organization about the benefits of SEO.
Which leads to the next tip.
2. Create a broader buy-in
The University of South Australia used the initial small-scale project to prove the potential value of search. From there, it was all about "establishing an educated and informed group of CMS users who understand the best practices," said Overton-Frith.
This is a viable roadmap for any institution looking to get started with SEO: Drive early successes, then present the tools and practices to broader digital teams and other CMS users across the universities. After that, you can turn them into digital champions and "slowly [start] to get them on the SEO train," according to Overton-Frith.
3. Prioritise high-impact activities
To ensure the success of your search strategy, it's important to prioritise the most impactful activities first.
Institutions must get better at identifying what constitutes critical content that potential students are looking for. Then they should build an effective, streamlined on-site user experience around that content.
Ultimately, it's the combination of organic and paid tactics that leads to the best outcomes. As Storrier puts it, they must "work in unison to actually see proper results." Therefore, higher education institutions should include a mix of both elements in their digital strategy.
The live panel members agreed that this trend of combining PPC and SEO tactics will continue in 2021.
Best practices for a search strategy that works
An effective strategy will focus on a handful of key areas that align with a university's broader objectives.
According to Dutton, the best approach will rely on a "long-term strategy of incremental successes to prove the value of your owned assets and your organic media, and SEO in particular."
Here are the five best practices to incorporate in your search strategy.
1. Implement effective keyword research
According to Elenbaas, any successful digital strategy is "based on knowing your personas, knowing who you're targeting, and knowing the search intent".
When it comes to SEO, it all starts with keyword research and mapping it into your content while understanding the personas. You must find out who your site's visitors are and what they're looking for.
Here's what Elenbaas suggests: "Try to find out the search terms they are using to discover the courses or the products that you are offering." This helps you attract and retain the users' attention by creating content that addresses their main concerns.
CMO of Uberflip Randy Frisch once told Forbes, "When we deal with personas, we are trying to figure out how to capture the attention of the buyer." As such, if you're already running Google Ads campaigns, have a look at the search terms people are using within those. These findings can further supplement your keyword research.
For example, McManus highlighted that their own Google Ads searches revealed that the most popular queries weren't about what potential students wanted to become but how to become that. This gave their team the information to "create bespoke landing pages and new ad groups," which helped them stay relevant to the users and increase conversions.
2. Personalize the user experience
Being able to personalise the user experience is another important element of a digital strategy. Higher education institutions must focus on collecting any data points that allow them to identify distinct user personas.
Dutton says it's important to "understand what people are currently looking for" so that you can develop and deliver the right content. This all ties into figuring out what your customer expectations are and using that information to create a relevant customer journey.
Another element of this strategy is about keeping tabs on what on-site content users engage with and in what way. Once you attract visitors to your university's site, you should have "the right tracking and tagging in place to understand what people are engaging with," says Dutton. This will give you the upper hand.
When it comes to highly competitive search terms, your university will have to provide a breadth of content like "field guides, interviews, blogs, videos, and infographics," says Dutton. Having such rich content on the site will improve the user experience and increase engagement. But it will also have a positive impact on how your site ranks, as search engines prioritise sites that have high levels of user engagement.
3. Combine your PPC and SEO tactics
According to Dutton, "you can simultaneously lift your organic search whilst you reduce your reliance on paid search." As highlighted before, this comes down to using the insights gained from PPC campaigns to build your SEO strategy.
One key element of doing this successfully is investing in the right tool for your search efforts. There's a sea of tools out there that help organizations with different areas of their digital strategy. As such, your educational institution must first understand its specific internal needs to pick the right tool for the job.
Storrier suggests that "it's important to scope the requirements right before you seek a tool because implementation of a tool can go wrong if you don't know what you're doing."
To begin with, you might want to stick to free tools that help you understand the search landscape. The most popular ones are the Google Search Console (GSC) and the Google Ads Keyword Planner tool. They help you gain valuable insights for your organic and paid strategies, respectively.
Dutton suggests first looking into what the people in your region are searching for, then mapping that against your institution's offerings. He also points out that looking at what your close competitors are doing should help inform your own search efforts.
4. Focus on building links to your site
One of the key search ranking factors is the number and quality of backlinks to your institution's website. Backlinks are simply links pointing from third-party sites to yours. According to Elenbaas, backlinks are often the most feasible way to create a consistent advantage in search.
Here are some of the things Elenbaas suggest your institution of higher learning can do to improve your link profile:
Prioritise backlinks from trustworthy, authoritative sites.
If you have multiple subdomains, link across them to help search engines discover and crawl your pages.
Instead of pushing external sites to link to yours, invest in partnerships with publishers, journalists, and other influencers in the field. This "long-term network building" will eventually result in natural backlinks.
Elenbaas highlights that modern link building is less about direct outreach and "more about your public relations."
At the same time, Dutton points out that having the right content on your various publications---and linking these back to your main site---will inevitably see you "rise ahead of your competition and gain further mindshare."
All of these elements are what Google considers critical ranking factors.
5. Use reporting to prove the ROI of SEO
The success of your digital strategy rests on getting top management to understand its usefulness. As such, you must consistently prove the return-on-investment of any SEO efforts to secure executive support.
McManus suggests looking at your organization's current benchmarks before you start making any changes. Dutton agrees, pointing out that once the executives understand the importance of the existing customer strategy, getting their buy-in for a digital strategy will come more naturally.
To do so, Dutton suggests setting clear key performance indicators (KPIs) that you can measure and report on. Overton-Frith states that some of the technical elements to track are "page speed, accessibility, and compliance" of your website content. In addition, Dutton points toward measuring "the value of every piece of content, media activity and, ultimately, the individual journey through that recruitment funnel."
According to Dutton, you should build and track campaigns for all the different stages your users might be in. This can include "raising awareness, building brand recognition, inviting engagement, encouraging that application, and converting to enrolment."
To facilitate this, invest in a tool that can provide you with an actionable online dashboard, which helps give you transparency and demonstrate the ROI of your search strategy. Some of the metrics Dutton suggests adding to such dashboards include "landing page visits and informed completions, course inquiries, course page visits, ['apply' button] clicks, and open day registrations."
A tool like Siteimprove can give you a holistic measure of your digital presence called the digital certainty index® (DCI®). This measures the quality and potential impact of your site by looking at things like accessibility, credibility, and SEO score. This approach goes well beyond technical SEO to paint a complete picture of your digital standing.
Search strategy: A holistic approach
As you've seen, it's best to have a holistic approach to your search strategy. This means you should analyse not only what people are searching for but how they navigate your site and what content they engage with.
Having a well-planned search strategy will simultaneously help you get everyone on board and improve the student experience during the enrolment process.
To sum up, make sure to incorporate the following elements:
Keyword strategy: Map relevant keywords into your content and identify new opportunities via keyword research.
Invest in personalized UX: Create relevant, rich content like fields guides, interviews, videos, infographics, and so on.
Improve page speed: Make sure your site loads quickly and focus on technical optimisation.
Make your site accessible: Apply the Web Content Accessibility' Guidelines (WCAG) to ensure your site is accessible to users with disabilities.
Ramp up your SEO efforts over time: Follow our SEO checklist to build a successful search strategy.
Once you have implemented most of the above, continue monitoring the site to keep tabs on your performance and spot new opportunities. To that end, tools like Siteimprove Performance can provide you with a lot of information.
But this information in itself is not enough. Your success rests on putting these insights into context and identifying the most relevant initiatives for your organization.
Creating and maintaining an effective organic search strategy is definitely possible. Use the Siteimprove all-in-one SEO tool to implement a strategy that lasts.