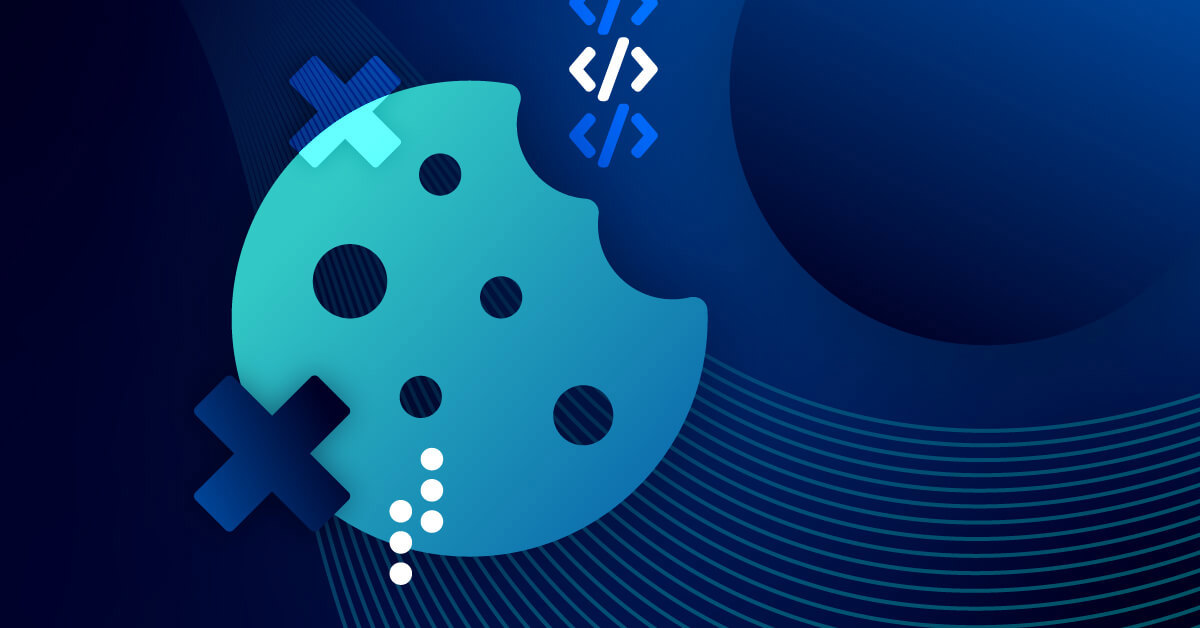 What does a cookieless world mean for digital marketers
- By Kyra Kuik - Jul 28, 2021 Digital Certainty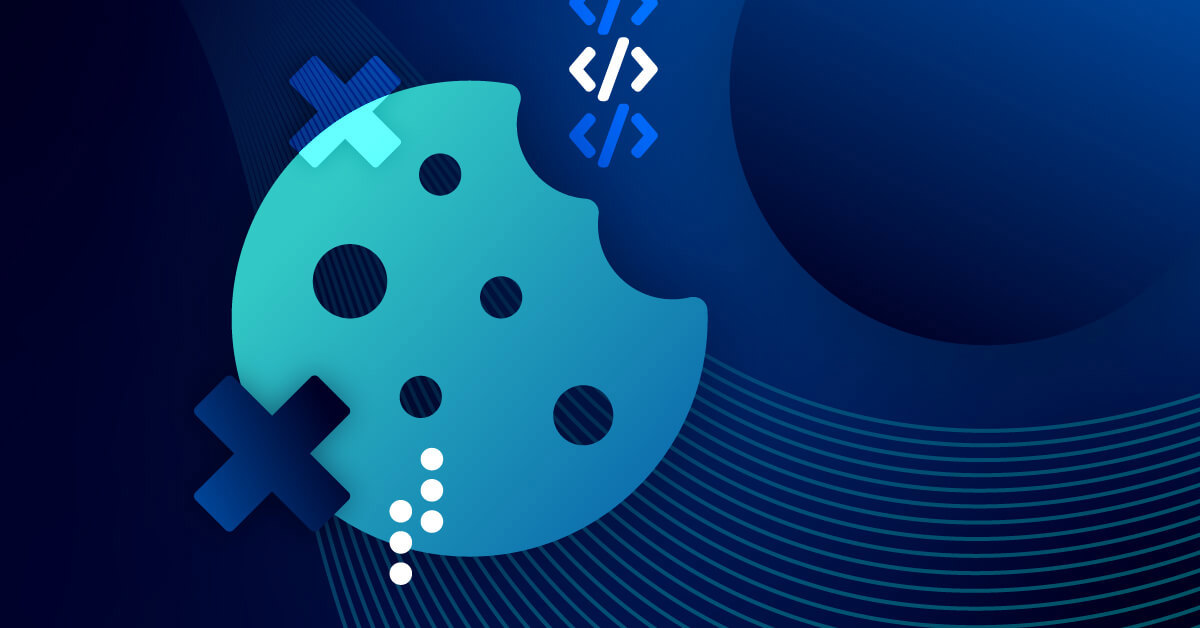 There's been more and more talk about a "cookieless" future for digital marketers, as Google announced it plans to phase out third party cookies in Chrome (Chrome accounts for about two-thirds of all browser usage).
Since Firefox and Safari already block third party cookies, marketers will soon have to figure out how to run effective campaigns without relying on third party cookies. But what does that actually look like? Read on to find out.
The rise of privacy advocacy
Before diving into the specifics of cookies, it's important to understand the overall data privacy context: 91% of consumers are "concerned" or "very concerned" about the privacy of their data online. And on top of that, according to a 2019 Gartner survey, 89% of customers expect to disengage from a company that infringes their trust.
Consumers aren't convinced that companies are actually using their data to create better experiences – 81% of Americans think the risks that come with companies collecting data about them outweigh the benefits.
The use of third party cookies has been a far cry from how consumers want their data used and protected, which has led to action from major technology companies.
Apple famously disabled app tracking by default in their iOS 14.5 update. Users now have to allow apps the option of asking for permission to track them. Worldwide, only 18% of users allow app tracking and in the US that number is only 11%.
Google has committed to phasing out third party cookies in Chrome. While Firefox and Safari already block those cookies by default, Google slowly began moving in that direction in early 2020 and plans to fully block them in 2023.
Next, let's dive into what cookies are and how they're used in marketing.
What are cookies?
Cookies are pieces of code that are placed in your browser when you visit a website. Those cookies then track information like the website you're visiting, language preferences, products you looked at, etc.
Basically, cookies track where you go on the internet, content you look at, and data about your website preferences.
The difference between first and third party cookies
The difference between first and third party cookies is important, because first party cookies are here to stay, while third party cookies will eventually be eliminated.
First party cookies are cookies that are placed by the website a user visits. For example, if a user visits your site, then first party cookies are the cookies your own website places to remember that user's preferences, shopping cart items, and generally track them throughout your website.
Third party cookies, on the other hand, are cookies placed by a third party when a user visits your site. These cookies track users across all websites, collecting data for personalized ads, audience profiling, and targeting.
For example, if you have the Facebook Like plugin installed on your website, then Facebook can drop cookies into a user's browser when they visit your site (regardless of whether they use the Like button). Facebook can then use that cookie to track the user around the internet to see the content and products that user views.
How are cookies used?
First party cookies
In general, first party cookies are used to gather information about users to provide personalized content or get insights into user behavior on your website.
Since cookies remember a user's preferences, they contribute to a seamless website experience. For example, when a user returns to a website, their preferred language is already selected and the items in their shopping cart are still there.
From a business perspective, cookies also provide information about how users behave on your site, including how different audience segments navigate your site and engage with your products or services, allowing your business to make better decisions about your site UX, copy, images, or product information.
Third party cookies
Unfortunately, third party cookies have a more sinister and irritating use. Third party cookies track users across the web to create a user profile. Then ad tech companies can display personalized ads to users based on their profiles.
If you've ever browsed for a pair of shoes online, then found yourself followed around the internet by ads for that same pair of shoes—that's thanks to third party cookies.
These cookies typically collect information about your age, gender, location, the websites you visit, time spent on a page, and purchases. Users have little to no visibility into who collects this type of data on them or how it's used. That, understandably, has resulted in outcries over privacy concerns.
What does a cookieless future look like?
For consumers
41% of American consumers regularly delete cookies and 30% have installed an ad blocker in their browser. On top of that, only 17% of consumers find personalized ads helpful, while 39% don't feel comfortable with them.
Given that, consumers are getting much more of what they want with the demise of third party cookies: more data privacy and fewer annoying or invasive ads. However, cookieless ads likely mean more irrelevant ads for consumers.
For marketers
A future without third party cookies is a much more complicated change for marketers. Only 17% of respondents to one survey said their organizations are "very effective" at gathering first-party data to deliver strong experiences throughout the customer journey, and 60% of senior executives say that the loss of third party cookies will have a disruptive effect on their marketing.
Interestingly, consumers want better privacy restrictions, but still expect personalization. For marketers, the trick will be recreating some form of targeting and personalization without using advertising strategies that rely on cookies.
How can digital marketers prepare for a future without third party cookies?
Third party cookies are most used at the very top of the funnel: attracting highly relevant prospects that marketers otherwise don't have access to. That means the loss of third party cookies more severely impacts getting prospects into the funnel.
Marketers, then, need to come up with new strategies for getting more relevant prospects into their pipeline that can be converted.
Improve first party data collection
This will be key for your future marketing activities. As a 2021 Adobe report says:
"Understanding the benefits of first-party data versus third-party cookies is critical for organizations to provide superior customer experiences, as support for third-party cookies in browsers declines."
First party cookies aren't going away, so ensure your cookie collection is compliant and optimized for your purposes.
Additionally, investigate personal identifiers (emails, phone numbers, etc.) that are collected with consent and used to build customer segments. Now is a good time to implement AI to analyze customer behavior and predict users' next steps, so you can continue to provide personalized and relevant experiences.
Look into zero party data
Zero party data is data that's provided by users—typically to improve their experiences. Start to be more proactive about asking users what their interests are when it comes to products, services, categories, preferences, etc.
The beauty of zero party data is that it's given with full consent and skips much of the guess work that third party cookies came with. The tricky part is asking a user for input at the right time. Too early and you can annoy users or make them uncomfortable, but when asked at the right time, you can provide users with exactly what they want.
Return to contextual advertising
A cookieless world won't allow marketers to use remarketing advertising anymore. Instead, rely on more traditional native and contextual advertising. Whether it's sponsored content or ads placed alongside highly relevant content, contextual advertising gives marketers the option to reach a relevant audience without encroaching on their privacy.
Focus on timing
Without third party cookies to give marketers audience insights that help them target and personalize, timing will become key to creating more personal experiences.
Targeting customers based on the pages they visit, the content them consume, or the product they buy is a great way to judge where they are in their user journey. But timing your content perfectly to a user's journey stage means that you can't delay action—personalization must happen in real time when users need it.
Focus on creating content that's relevant for the context and send it immediately—that means sending a follow up email as soon as a user signs up for an event or sending more helpful tips through your website chatbot when users engage with a top of funnel piece on your site.
Invest in future proofing consumer data controls
Even if your business doesn't have to comply with GDPR or CCPA, the reality is that consumers, regulators, and search engines are moving more towards tight consumer data controls. If you haven't done so, start implementing a consent management platform that users can access and control themselves.
Trust is, and will continue to be, a key component of attracting prospects and converting them into customers.