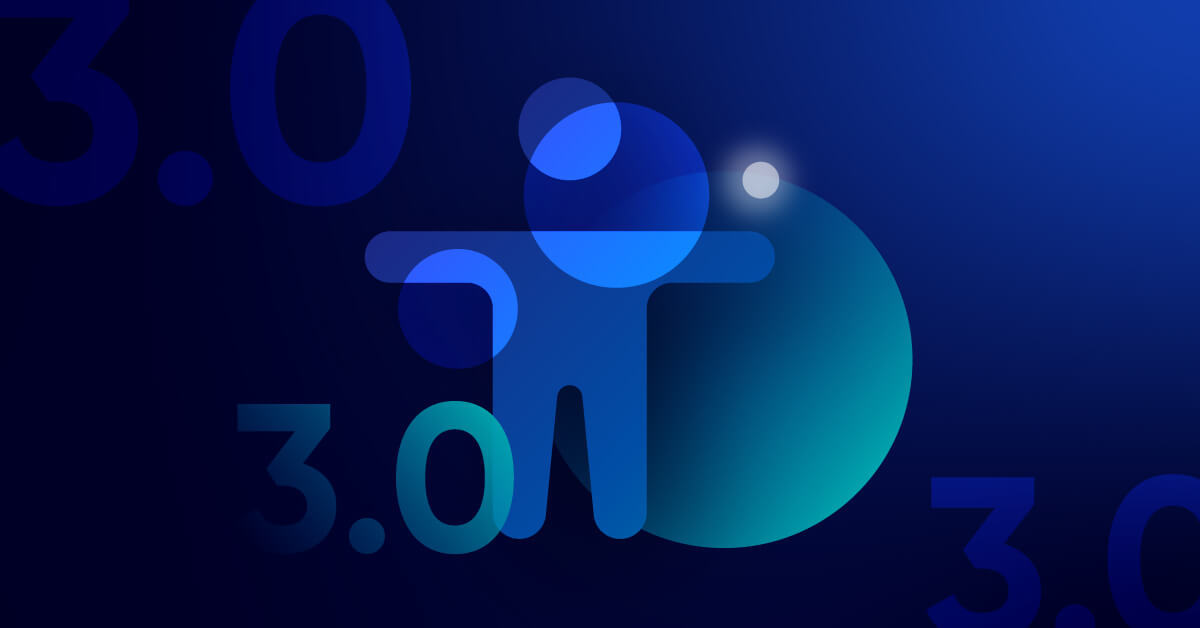 What you need to know about WCAG 3.0
- By Jennifer Chadwick - Feb 25, 2021 Web Accessibility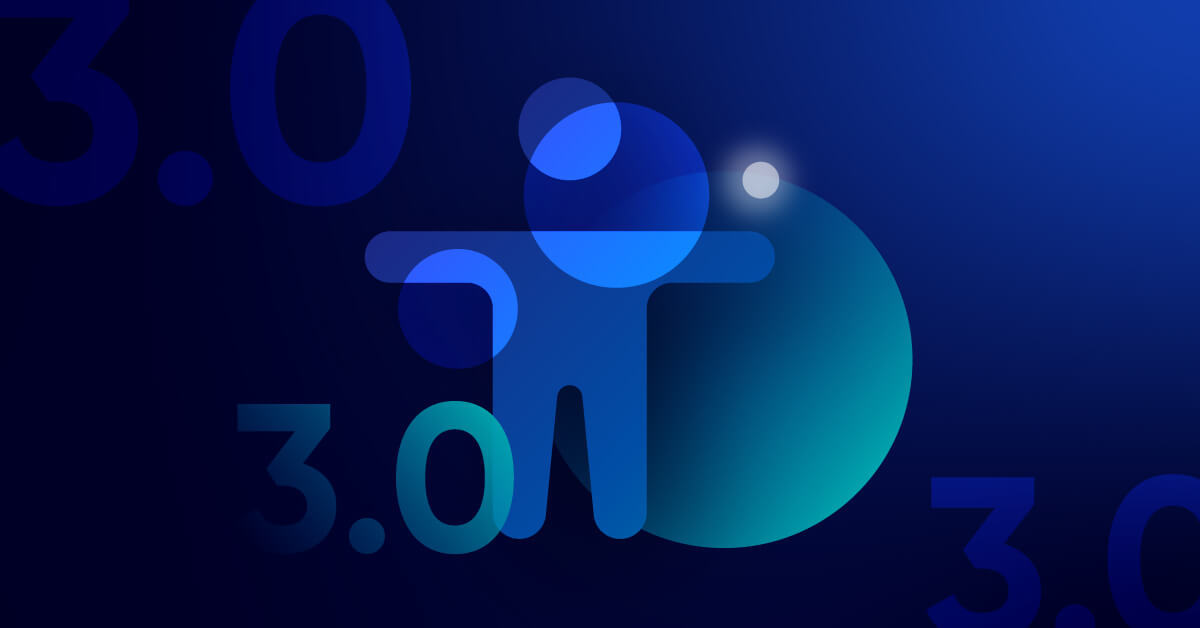 The World Wide Web Consortium (W3C) released the first public working draft of the W3C Content Accessibility Guidelines (WCAG) 3.0, also known as Silver, in January 2021. The public was given a deadline of February 26, 2021 to provide initial comments and feedback on what is a very different, but intriguing, new structure for the WCAG guidelines. There will be other feedback opportunities scheduled in the future.
There are many reasons for the significant restructuring of the guidelines. At the core, they represent a fundamental drive to create guidelines that support more needs, including diverse cognitive abilities and disabilities. The new guidelines also focus on new evaluation methods to better measure for certain types of accessibility.
What is the WCAG standard and why has it been updated?
As outlined in the WCAG 3.0 Guidelines page, the new guidelines provide a wide range of recommendations for making web content more accessible to users with disabilities, including better coverage for:
A wider range of needs and disabilities, such as sensory disorders and cognitive and learning disabilities
A wider range of devices used with assistive technologies, such as desktops, laptops, tablets, mobile devices, wearable devices
More diverse types of content, such as interactive content, visual and auditory media, and virtual and augmented reality
Related web tools, such as CMSs, authoring tools, and testing tools like Siteimprove Accessibility
What are the key differences between WCAG 3.0 and previous versions?
Previous versions of WCAG are very different from WCAG 3.0. In fact, it has been called an alternative set of guidelines, which can be noted by its name change from Web Content Accessibility Guidelines to W3C Content Accessibility Guidelines. This name change maintains the well-known acronym of WCAG but shows that the new guidelines will not only apply to web content. The important differences to note between WCAG 3.0 and previous versions are:
WCAG 3.0 is not backward compatible with WCAG 2.0, 2.1, or 2.2
WCAG 3.0 does not supersede WCAG 2.2 and previous versions
There are no more A, AA, AAA levels in WCAG 3.0, which is the well-recognized structure in previous versions
The drive for Silver is to expand on the different ways that accessibility can be tested – that is, that evaluation results are not simply true or false
What is new in WCAG 3.0?
We know the new guidelines will be different from previous versions, but what exactly is new in WCAG 3.0? According to the W3C's WCAG 3.0 Guidelines page, the process includes the following proposals.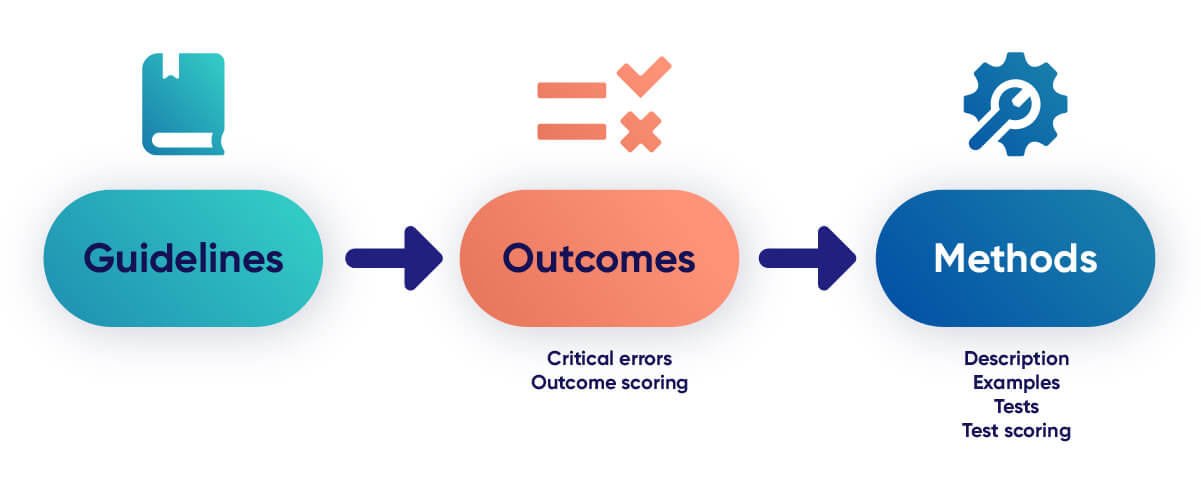 Guidelines with measurable outcomes
So far, only five new guidelines have been created as a starting point for WCAG 3.0, each with its own set of possible outcomes. These first proposed guidelines are:
Methods
Each outcome has one or more methods, consisting of detailed technical descriptions, working code samples, and detailed examples. There are three types of methods:
All - Methods that apply across all technologies
Technology specific - Methods that apply to one of a predetermined list of technologies such as HTML, PDF, or VR
Fallback - Methods that apply to emerging or proprietary technology and for technology that does not yet have a method written
Testing
Testing of the accessibility guidelines will be broader and include new testing methods to ensure better testing of, for example, dynamic or very frequently updated content. There will also be more comprehensive methods to include assistive technology testing and user testing. The two types of tests are:
Atomic tests for automated or manual evaluation of content accessibility
Holistic tests to evaluate the user experience
Scoring
Since guidelines have outcomes that can be measured, scoring on the Atomic and Holistic tests cover a range of scoring methods:
Binary pass or fail
Rating scales
Rubrics
Percentage rating
New conformance levels
Levels A, AA and AAA will be replaced by a new conformance rating that is designed to encourage teams to improve continuously. The new conformance levels are:
Who is working on the guidelines?
The W3C Silver Task Force brings together global accessibility experts from various areas of government, education, for-profit, non-profit business, automated testing providers and manual testing and accessibility consulting organizations.
Leading a four-year project, the Silver Task Force and Community Working Group includes practitioners representing the key roles who practice and follow the guidelines in their daily work: designers, developers, content authors, project managers, accessibility subject matter specialists and advocates.
As Jeanne Spellman, an editor on the Silver Task Force, explains:
We wanted to take a fresh look at what was needed in accessibility guidelines. We worked with academic and corporate researchers to identify priorities. We brought together industry leaders in a design sprint to brainstorm new approaches. We spent years proposing, debating, and discarding prototypes until we agreed on this draft. We have lots of questions that we want your feedback on.
Siteimprove is passionate about our own staff's involvement in standards work to harmonize the consistent approach to testing against the latest set of guidelines from the W3C.
Where can I get more information?
There is a lot to take in and understand about the new structure and testing methodology introduced in WCAG 3.0. As acknowledged participants in the WCAG Silver Working Group, Siteimprove will keep you informed of the updates to the Siteimprove platform as soon as they are available.
To get the latest news on further WCAG 3.0 developments, visit the WCAG 3.0 Silver page on the W3C website.
More detailed examples of the guidelines are available in an excellent article by Sheri Byrne Haber, and Jeanne Spellman provides an insider look into WCAG 3.0.
When does WCAG 3 come into effect?
WCAG 3.0 is a rough first draft and it will be years before it is complete. For now, concentrate on meeting WCAG 2.1 and keep an eye on WCAG 2.2 that will be released in summer of 2021.
How and where can I provide comments and feedback?
The deadline for giving feedback on the first public working draft was February 26th, 2021. There will be other opportunities to give feedback in the future so stay tuned. Feedback can be submitted as an issue in the W3C silver GitHub repository, or by email to public-agwg-comments@w3.org.