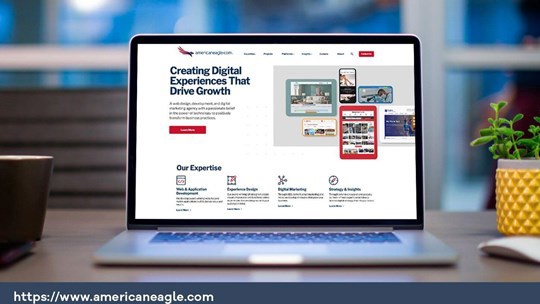 How Americaneagle.com uses Siteimprove to educate and empower clients on web accessibility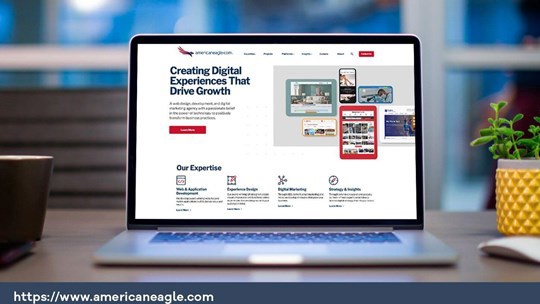 The need
Meeting the complex needs of a full-service digital agency with a wide range of cross-industry clients
Educating Americaneagle.com clients on accessibility requirements and regulations
Resolving common pain points for clients around emerging data privacy issues and laws, including GDPR and CCPA
Establishing a long-term, mutually beneficial accessibility partnership
Demonstrably showing clients the method and data behind Americaneagle.com's decision-making
The solution
Americaneagle.com implemented Siteimprove's Intelligence Platform to help clients adhere to accessibility standards on their websites
Siteimprove Academy to bolster clients' accessibility knowledge
Siteimprove incorporated into the Americaneagle.com sales proposal process
Americaneagle.com has created a dedicated accessibility department that has become Siteimprove tool experts to position their clients for long-term success
The results
Americaneagle.com is among the top global partners of Siteimprove as a Diamond Partner
Americaneagle.com clients are now educated on web accessibility, data privacy legislation, and compliance
Enhanced client trust with full visibility of dashboard data
Improved remediation offering with straightforward, yet comprehensive site scans
Increased client engagement through baking the Siteimprove Intelligence Platform into Americaneagle.com's accessibility practice
How Siteimprove adds value for Americaneagle.com customers
Siteimprove offers a great tool. Americaneagle.com is a great agency. As a result of this powerful partnership, we are able to provide an all-encompassing solution for our customers from start to finish.
In fact, Siteimprove is part of Americaneagle.com's sales proposal process. For our clients, building their website is not a one-and-done kind of thing – it's an ongoing process. It's helpful to have a platform that can keep tabs on both their growth and gains. Like Siteimprove, we see each client as a long-term partnership from day one all the way through getting the customer onboarded with the tool. We are now experts in Siteimprove's tool, which allows us to start garnishing that value right from the get-go.
The value doesn't stop there, though. It goes beyond accessibility. While clients often buy Siteimprove for its accessibility offering, it features way more than that and is something we continue to educate them about. Actually, some Siteimprove competitors – at a similar price point – only provide an accessibility tool compared with all the other features and benefits Siteimprove delivers.
The search for an accessibility partner
Initially, we used a free extension of Siteimprove to help with audits for accessibility testing. So, when we wanted to grow our accessibility process, Siteimprove had the perfect tool for the job.
It goes without saying that accessibility is very important to us and our customers – a value that is closely aligned with that of Siteimprove's. We want our sites to be as accessible and compliant as possible, and Siteimprove helps pinpoint and educate on the areas where remediation is needed. The tool has great features that help educate and empower our clients on accessibility regulations, like the Americans with Disabilities Act (ADA), a highly requested compliance in our industry.
Accessibility, CCPA, and GDPR: resolving customer pain points with Siteimprove
Accessibility is a hot topic for our clients. It's a common pain point as most people are unaware of what it really means and don't know where to begin to incorporate it.
Additionally, many of our clients have rising concerns about being compliant with the new California Consumer Privacy Act (CCPA) and General Data Protection Regulation (GDPR). Siteimprove's tool gives them the peace of mind they need by assisting in identifying flaws and redundancies on their websites. The ADA is a very tricky arena because there's no official ruling on it – that's where Siteimprove Academy comes in. It's extremely valuable to be able to provide our clients with the Siteimprove Academy courses in order for them to gain a full understanding of how the tool can assist them.
Enhancing client trust with dashboard data
We especially like the availability of Siteimprove's dashboard: we're able to interact with it, see and track results, and then tailor it to our clients.
Because we are a full-service agency, there's a huge trust factor involved in that we are going to steer our clients in the right direction. Through live demonstrations with the client, Siteimprove is able to show the true value of the product. We also have access to our own dashboard environment which allows us to gain experience with the tool and ensure that our clients production sites are as accessible as possible prior to launch.
Other competitors had proprietary software, but wouldn't allow us to work with the information on the backend. This made it difficult for our development team. We didn't want a he-said, she-said combative relationship with our accessibility partner.
Delivering full-service digital experiences – from school districts all the way to the White House
Americaneagle.com stands out from the crowd in a number of ways: we are a full-service agency with expertise in planning and strategizing all the way to launch. We also have our own PCI-compliant data centers, and have the experience needed to help our clients continue their business growth even after their site launches. Furthermore, we offer a plethora of digital marketing services that many agencies don't such as PPC, email campaigns, SEO, and more.
We are all about fostering long-term partnerships and have clients that have been with us for more than 20 years. Around half of our business is ecommerce. Association, healthcare, and non-profit are also a huge segment of our business. We even did Barack Obama's inaugural website!
Mutual Siteimprove and Americaneagle.com customers
CreditUnion1
Capital Metro
Cedar Rapids Community School District
Sunflower Bank
Los Angeles County Bar Association (LACBA)
Crystal Cruises
Samaritan Health Services Inc.
Sanford Health
Organization
Americaneagle.com
Industry
Web Agency
Customer since
2016