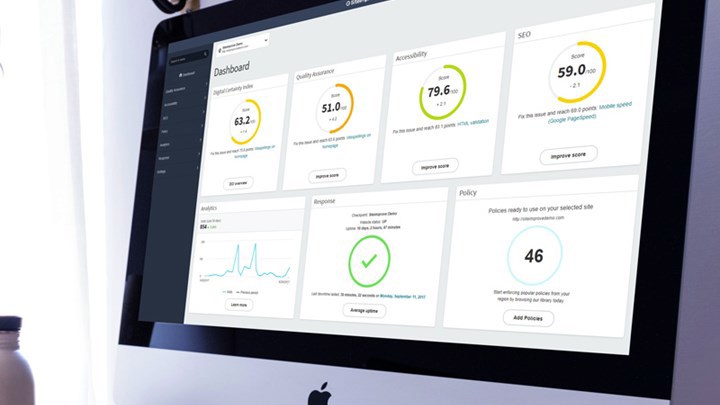 Digital Certainty Index
Learn how your website measures up to industry standards
Our experts have carefully defined each element of a successful website and worked it into a simple scoring system.
We regularly adjust the DCI® scoring model to reflect the changing digital environment across SEO, accessibility, and more, so you can stay ahead of today's biggest website challenges.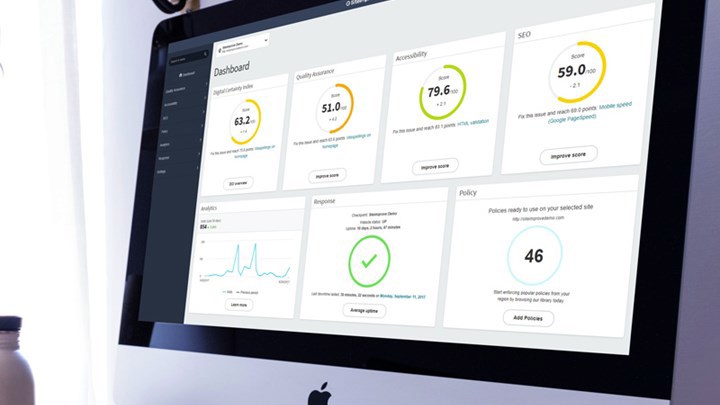 See the overall health of your website


Detailed insights into website performance

Practical recommendations in a prioritized list

Tangible results that motivate and engage

Expert market knowledge at your fingertips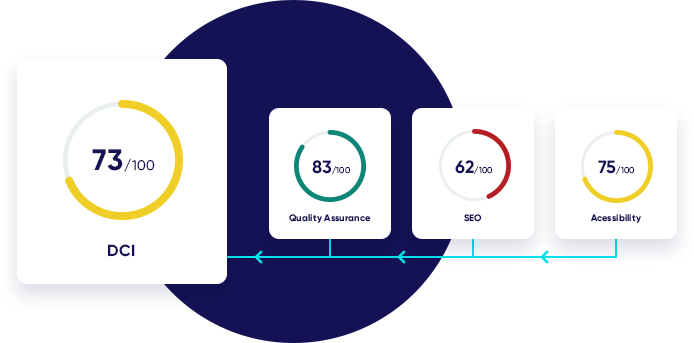 How does it work?
The Digital Certainty Index uses more than 200 checkpoints to test a website's performance across three major categories: Quality Assurance, SEO, and Accessibility.
The DCI Score indicates the effectiveness of a website, while its sub-scores indicate how well it lives up to quality standards, how discoverable it is for search engines, and if it meets accessibility standards. This overview also offers exact recommendations on how and where to improve your website. Each task is tied to a numerical value—so when you address these issues, you watch your DCI score climb.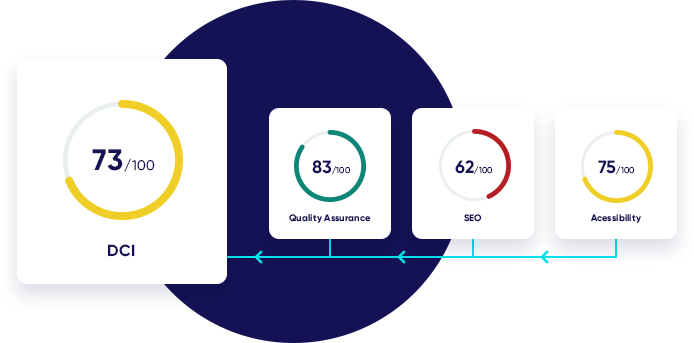 Quality Assurance
This score reflects a website's credibility and trustworthiness in areas like content quality, content freshness, user experience, and security. Improve your QA Score by fixing issues like misspellings, broken links, long page load time, and unsafe domains.
Read more about the Quality Assurance Score
SEO
This score measures SEO performance within the technical, content, user experience, and mobile aspects of your website. You focus on achieving higher rankings and more organic traffic, and we'll keep up with the latest SEO standards so you're always ahead of the competition.
Read more about the SEO Score
Accessibility
This score indicates how well a website follows Web Content Accessibility Guidelines (WCAG 2). The criteria under WCAG levels A, AA, and AAA are weighted by severity and importance to help you stay in line with global accessibility standards and regulations.
Read more about the Accessibility Score