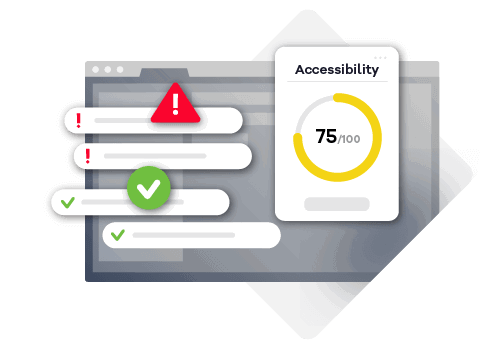 ADA Compliance Website Checker
Use Siteimprove's Accessibility Checker to find out if your website complies with the US Americans with Disabilities Act (ADA). Siteimprove provides automated accessibility testing that strictly adheres to ADA standards, so you can quickly and easily identify and fix accessibility issues that discriminate against users with disabilities, in violation of Title III of the ADA.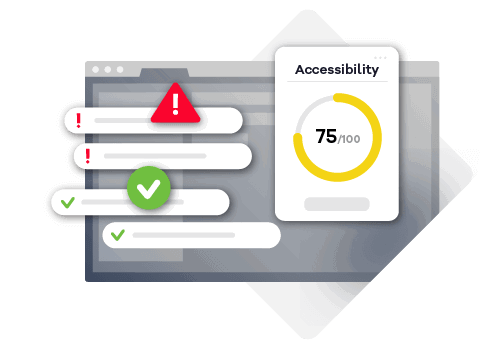 Why does your website need to be ADA compliant?
The ADA is one of the most important – and complicated – pieces of accessibility legislation.
As of right now, the Department of Justice (DOJ) has decided that the ADA applies to all publicly accessible websites by companies that qualify as "places of police accommodation." That means it's highly likely that if you have a website in the US, it needs to be accessible.
The difficult thing about ADA is that there's no defined standard for what makes a website accessible. US Courts and the DOJ have cited the Web Content Accessibility Guidelines or WCAG 2.0 (Level AA) as the reference in lawsuits as the standard for website accessibility – and therefore ADA compliance. This is the standard the Siteimprove ADA compliance website Checker tests for. If you want to be on the safe side, it's best to use that as your accessibility threshold.
Who is covered by the Americans with Disabilities Act?
ADA compliance refers to WCAG compliance, a way of designing websites, tools, and technologies so that everyone, including people with disabilities, can use them as easily as possible.
There are different types of disabilities to consider when designing accessible websites:
Blindness and low vision
Deafness and hearing loss
Limited movement
Speech disabilities
Neurological limitations (e.g., Alzheimer's, Parkinson's, etc.)
Cognitive limitations (e.g., learning disabilities)
When building an ADA compliant website, you can use a range of different design and web development practices that help people with disabilities navigate the site. For example, by ensuring sufficient color contrast between the text and background colors on your site, you make it easier for those with low vision to read the text.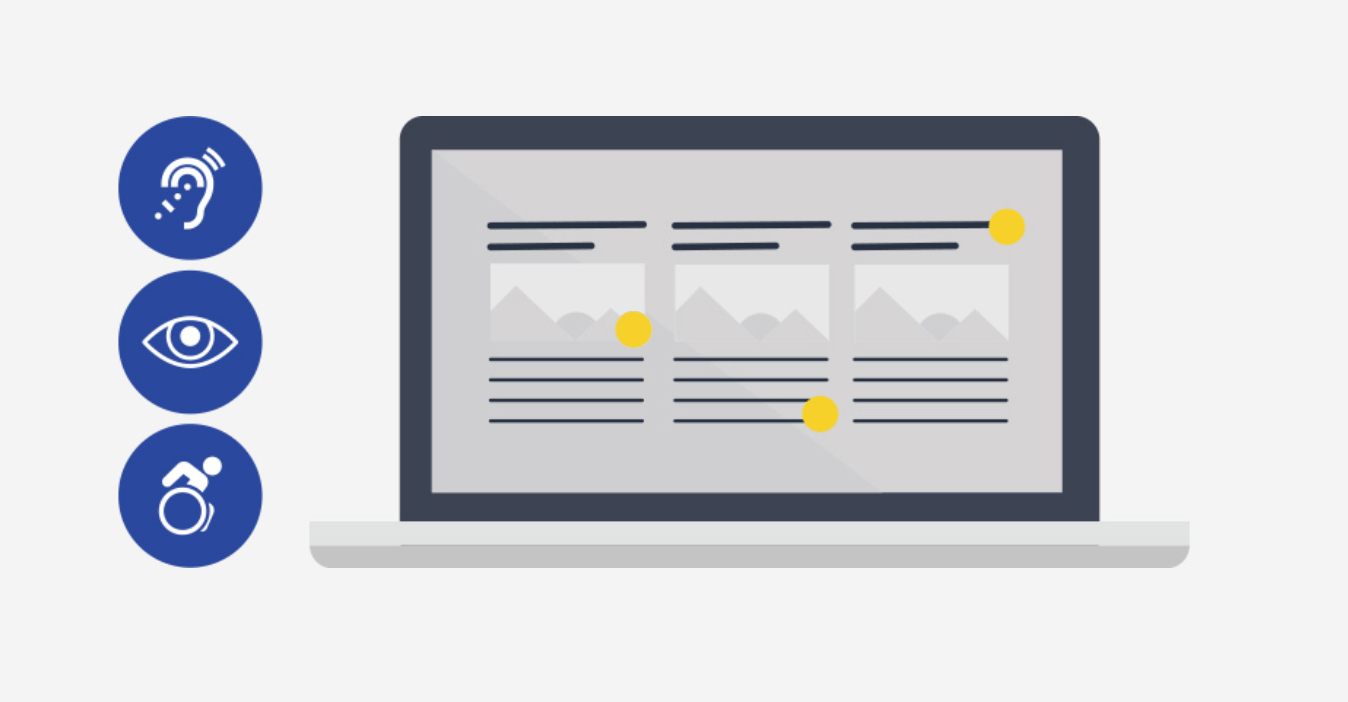 Benefits of having a website ADA compliant
Users with disabilities are an under-served segment
Worldwide, people with disabilities represent a large and under-served minority group. This is pushing disability policy into the spotlight in political campaigns and consumer brands are increasingly recognizing this enormous market segment.
That said, most brands still fall short of expectations for a digitally accessible user experience— in effect, leaving the door shut on an enormous market segment.
One billion people globally have some kind of disabilities. This population has a spending power of more than $6 trillion. Considering that 80% of people with a disability have taken their business elsewhere because of poor web accessibility. By building an accessible website, you're widening your audience and increasing your prospective customers.
On the other hand, if your website is not accessible, you're excluding a significant percentage of the global population. This not only threatens disabled people's rights to the same opportunities as abled people, but also has consequences for your business.
User Experience
Customer experience (CX) is now the top factor to retain online customers—more than price or products. And as websites get faster and better, those customers have higher expectations than ever. They've been primed by Amazon, Netflix, Twitter, and YouTube to expect a frictionless experience. Brand leaders know that any edge in experience can be an immediate growth driver. That's why forward-thinking brands like Apple, Google, Microsoft are making digital accessibility a core priority.
By making digital accessibility a foundational principle of all marketing from the start, your organization can build a next-generation user experience that stands out from the crowd with simplicity and ease-of-use that appeals to all consumer demographics.
Search Engine Optimization
When you optimize your website to be accessible, you can reap a load of SEO benefits. The goal of an accessible website is to deliver the same information to your audience, regardless of ability. SEO, in some ways, has the goal of delivering that information to search engines.
Search engines reward accessible websites that optimize features like header tags, video transcriptions, image alt text, descriptive link text, broken links, navigation structured content, etc.
How to check your website for ADA compliance
Ensure all users enjoy "full and equal" access to your website by using the Siteimprove ADA compliance Website Checker to test any page on your website for Web Accessibility. Simply add the URL for the page you want to check to:
Receive an email detailing your results to share with your team
View your unique website accessibility score
See an overview of your page's accessibility – with 15 common accessibility issues checked
Get a clear explanation of each accessibility issue on the page