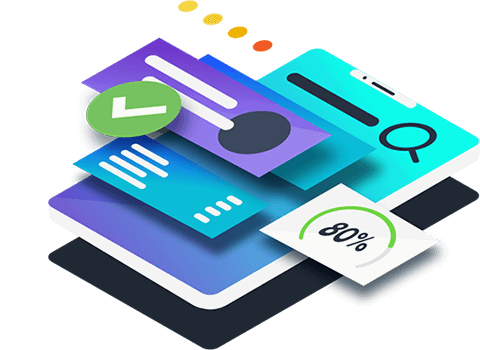 SEO health check
Perform an SEO health check of any page on your website to uncover common SEO blockers, separated into four essential SEO categories: technical, content, user experience, and mobile.
View your unique page SEO health score
Receive an email detailing your results to share with your team
See an immediate snapshot of your page's SEO issues – split by category
Read a clear explanation of how each SEO issue affects your users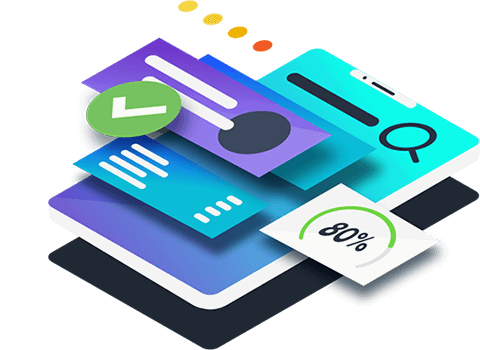 Your site's SEO is never static. Search engine algorithm changes, coupled with technical problems, new content being uploaded to your site, site redesigns, and escalating user expectations mean that digital marketers always need to stay on top of their SEO, or else risk falling down the SERP rankings.
Performing regular SEO health checks is a fast and effective way to discover how well your site is doing in terms of organic visibility, detect any potential trouble spots, and locate areas for further optimization so you can outrank your search competition.
What is an SEO health check?
An SEO health check is a holistic look at the state of your SEO. It gives you a sense of how crawlable and indexable your site is as a whole, as well as flagging specific errors and areas for improvement. This is useful in many circumstances, whether you're just starting out with SEO or want to incorporate a recurring SEO audit into your website maintenance workflows.
What are the four pillars of an SEO health check?
The four main pillars of an SEO health check are:
Technical SEO: How crawlable and indexable is your site from a technical point of view? Are there any broken links, slow-loading pages, inaccessible URLs and so on?
Content: This looks at the quality of your web page copy and other on-page content elements: How useful it is, how easy it is to read and whether it's unique.
Mobile: Is your site accessible and easy to interact with on a mobile device?
User experience: How well-organised your site is in terms of navigation, visuals and other elements that affect the way users engage with your site.
How to perform a quick and efficient SEO health check in 4 steps: ​
There's no single best way to run an SEO health check. You can easily end up spending weeks diving into technical issues and running deep site crawls. But if you need a fast, efficient way to get a current snapshot of your site's SEO health, here are the four steps you should follow.
Step 1: Get your SEO Score using the Siteimprove SEO health checker
With so many different aspects of SEO on the go, it can be hard to get a top-level view of your site's overall SEO health status in one place. The Siteimprove SEO checker simplifies this by condensing all the details into a single, easy-to-understand numerical score from 1-100: Your SEO score. It does this by scanning your site for these common SEO issues:
Did you include a meta description and meta title?
Are you linking out to any unsafe domains?
Do you have any broken links?
Is your "robotx.txt" file set up properly to let crawlers access your site?
Do you use "noindex" meta tags appropriately?
Do you have any mixed HTTPS content that may not display properly?
Are you serving HTML content that's larger than 1MB?
Do you have images above 1MB?
Did you add helpful alt text on images?
What's your loading speed on mobile?
Is your site optimized for the mobile viewport?
Is your site mobile friendly?
After running the check, you'll get your SEO Score within minutes. This score helps you understand whether your site is a high-performer when it comes to SEO, or whether it has issues that are limiting the success of your SEO efforts.
Alongside the SEO Score, you'll also get a breakdown of how well your site or page performs in terms of the four SEO pillars (technical SEO, content, mobile and UX) and how each SEO issue affects your site visitors. This helps you zero in on the most problematic areas and prioritise fixing them for maximum impact. You can then share the results of your SEO health check with your team for remediation.
Tip: Once you've fixed the errors on a page, you can run it through the SEO health checker again to make sure no issues slipped through the cracks.
Step 2: Check your indexability using Google Search Console
Armed with your SEO Score, the next step you'll take is diving deeper into your SEO. The best way of doing this is by looking at the way Google indexes your site. You can easily get this information directly from Google by using the free Google Search Console tool.
Once you've added and verified your site, go to the "Coverage" tab in the "Index" section of the Google Search Console. This gives you the following information:
Errors (and warnings): Here, you get a total count of URLs that have some form of an error (or warning) that is preventing Google from indexing it properly. You can click on each type of error or warning to see how many pages are affected by it and read more about what it means and how to fix it. This lets you identify and resolve the most important issues first.
Excluded URLs: This tells you how many URLs have no issues but are still excluded from Google's indexing. This isn't necessarily a bad sign. Pages may be excluded because of an intentional "noindex" tag, a redirect, due to being a duplicate of another page, and so on. Still, it makes sense to make sure that no critical pages end up in this category.
Under the "Sitemaps" tab in the same "Index" section, you can see whether Google has successfully found and crawled any sitemaps you've submitted; if you haven't submitted one, this is also the place to do so. Google tells you the last time it crawled your sitemap, whether it encountered any errors during that process and how many URLs it discovered via the sitemap. Use this information to identify any potential problems, such as Google discovering significantly fewer URLs than the sitemap references.
Step 3: Consult your "Crawl stats" in Google Search Console
Staying in the Google Search Console, you can access your "Crawl stats" report by first navigating to the "Settings" tab and clicking on the "Open report" link.
This report tells you how many crawl requests Google has attempted on your site over a certain period of time (90 days by default). Furthermore, it will flag any high-level crawl issues it came across and give you a breakdown by response code.
Use this as a quick check to spot potential problems. If crawl requests for your key pages resulted in a healthy response - "OK (200)" - you're in good shape. But if these pages turn up in other buckets - like "Not found (404)" - you'll want to investigate if there's an underlying issue with your site's architecture or setup.
Step 4: Perform a speed check using Google Lighthouse (for both desktop and mobile)
Last but definitely not least, is the speed check. How quickly your pages load is one of the most critical factors affecting your SEO. No matter how great your content and site navigation are, search engines will likely downgrade your SERP rank if your site is too slow to load. And with Google's Core Web Vitals update rolling out, site speed will become an even more critical page experience metric.
Fortunately, Google provides another free tool to identify and address any page loading issues: Lighthouse. You can access it in Chrome from any page you're on by right-clicking on the page, selecting "Inspect" to open the Chrome DevTools, and choosing the "Lighthouse" tab. Then you click the "Generate report" button to get a wealth of information about your page performance.
You'll get an overall performance score, a prioritised list of any errors and issues and tips on fixing each one. Make sure to run this check for both desktop and mobile devices, because the loading speed – and the list of flagged issues – may vary greatly between them.
By going through the four steps above, you'll get a thorough understanding of your site's SEO health and be in a good position to prioritise the most impactful fixes and improvements.