How to create content that breaks through in 2023
Access our 2023 guide for stand-out content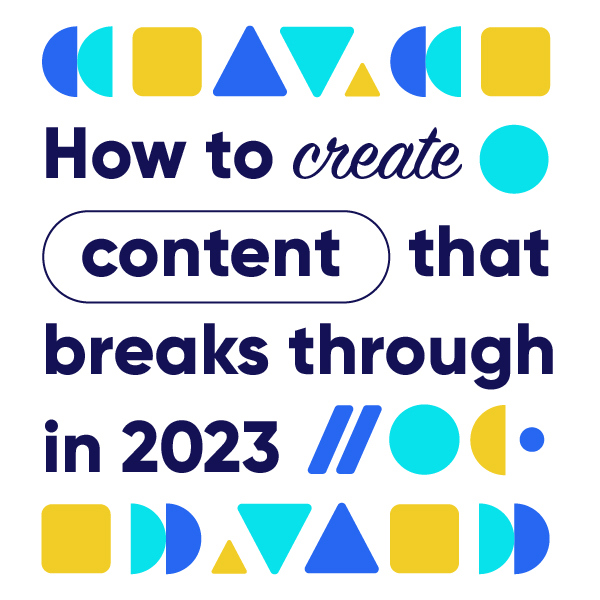 There's a lot more that goes into creating content than meets the eye
Content creators today have to create digital experiences are trustworthy, inclusive, data-driven and measurable, and, frankly, that aren't boring!
That's why we created our guide, How to create content that breaks through in 2023, a helpful resource created by marketers, for marketers to help brands check all the content boxes.
Here's what's inside:
Content with empathy: Let's not forget who we're creating content for—people. Marketers have everything to gain by ensuring their content is inclusive of all users. And it goes beyond usability. It's about trust.
Chicken or the egg: What came first, the content or the data? It's hard to know where to start, but don't fret, we're here to help.
Lean into uncertainty: You won't always know what content will land, so stay agile, test often, and keep refining as needed.