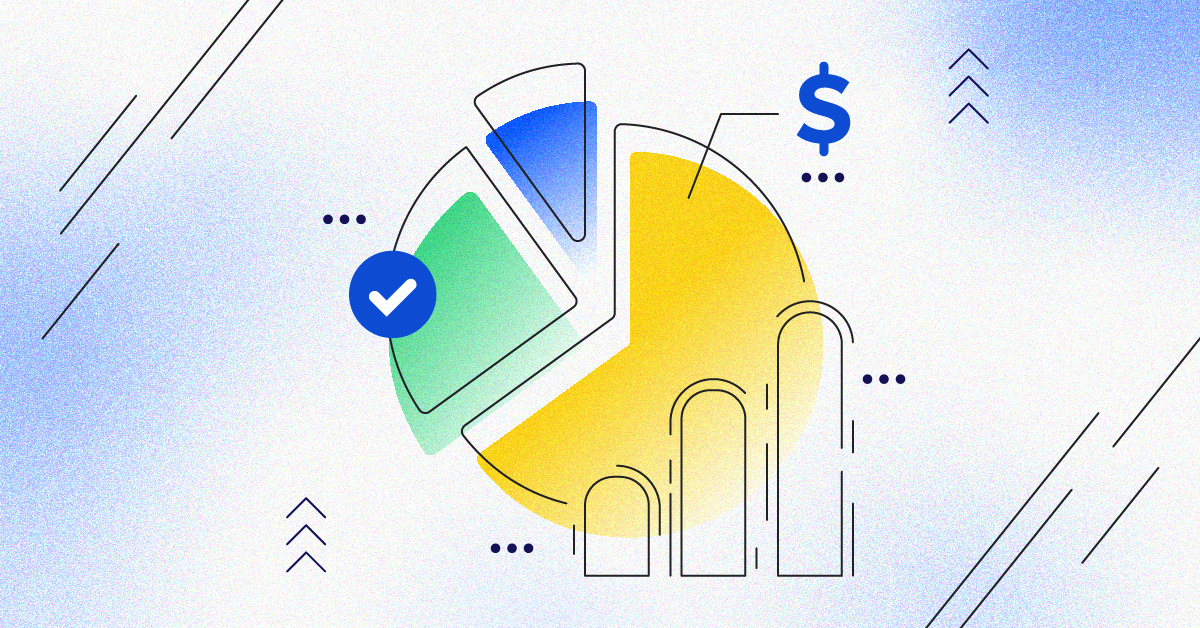 5 ways we use data to make more (out of less) with our marketing budget
- By Siteimprove - Oct 09, 2023 Marketing Performance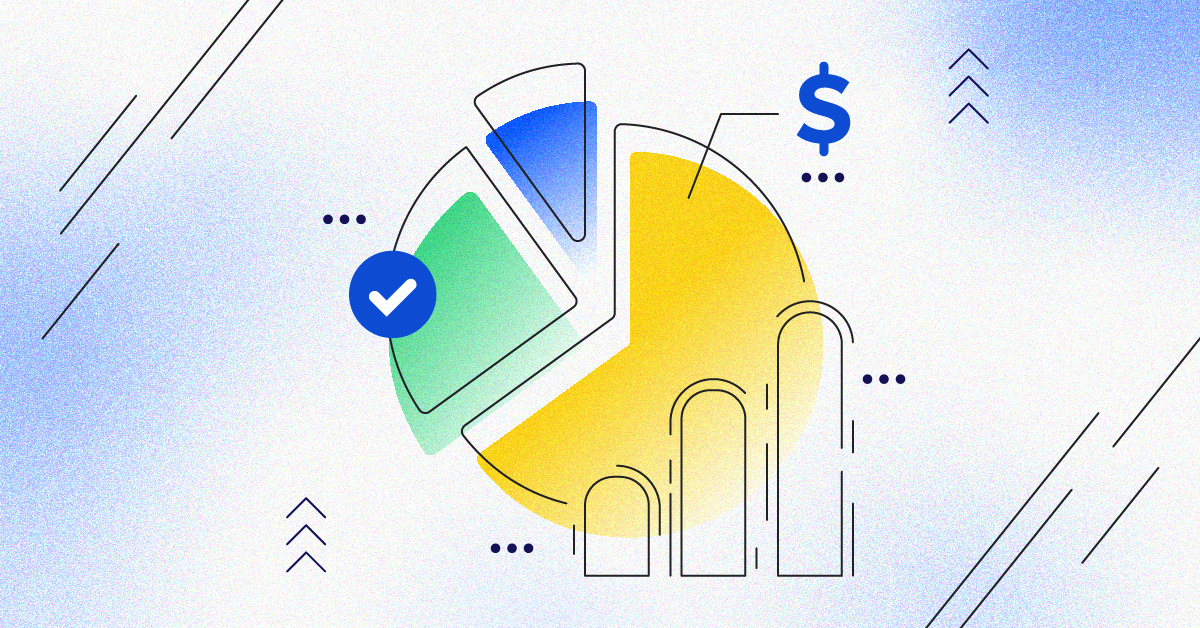 Even data pros get overwhelmed sometimes.
For example, did you know up to 80% of a marketing professional's time is spent digging through data and interpreting results? That's a lot of time pouring over spreadsheets; we know firsthand how overwhelming that process can be.
Faced with a marketing budget that never feels like enough and more metrics than we know what to do with, trying to make informed decisions can be a struggle. That's why we choose to use data in a way that can help, not overwhelm, our strategy.
Whether you're struggling over what to do with an underperforming campaign or trying to drive more conversions, data can help drive decision-making without breaking the bank.
Here are five data-driven tips the marketing team at Siteimprove uses to stretch our marketing budget.
#1 Keep an eye on KPIs
It's hard to figure out where you're going if you don't know where you're headed. That's why we try to set KPIs for any marketing effort before launching it.
Like with any project, setting the right goals before getting started can help you identify growth and success along the way. When you launch a campaign without considering key performance indicators, your team might be overwhelmed when the data and metrics start pouring in.
But, if you decide to keep your eyes on just a few metrics, it's easier to sort through the noise and figure out what's working and what isn't based on the goals you've set.
KPIs won't be the same for every team or even every campaign you run, and that's okay. For example, your team might choose to track some or all of the following:
Impressions, or how many people see the asset
Click rate, how many people click through the asset to your page
Time spent on page, how long to visitors stay on a page
Leads, or how many people reach out after seeing an asset
Return on ad spend, how much revenue is generated compared to each dollar spent
There's no one right KPI for every marketing effort. For example, for ads, our team might focus on conversion rate. But, for social media or content, impressions are the biggest KPI to watch. It won't be the same for every effort or every asset.
But, taking the time to determine which is important to track before you launch a campaign can help keep your team and budget on track without overwhelming you with too much information.
#2 Identify underperforming campaigns
When you begin digging into data, start by identifying what isn't working. What campaigns are low on leads or aren't generating views?
How do you identify what an underperforming campaign looks like? Hint: It's not hitting the KPIs you outlined for it.
If your campaign isn't even close to hitting any outlined KPIs, it doesn't mean you have to scrap it entirely. Instead, consider iterating on the existing asset instead of letting it go to waste. When you can reuse creative, you can save money versus creating something brand new.
Another important element to consider with underperforming campaigns is time. Sometimes, a campaign or ad needs to be online longer to pick up steam. But that takes more time (and more money)—when is it time to call it quits?
There's no magic number, but our general rule of thumb is 30 days. At that point, it's time for your team to consider either 1) taking it down or 2) tweaking elements, and relaunching it.
#3 Look where leads are (or aren't) coming from
Leads can be an important data indicator when it comes to marketing performance. Perhaps visitors are coming to the campaign or page, but it's not resulting in leads. What comes next?
It may be time to rethink messaging on the campaign or page. It might be drawing visitors in, but is it ultimately giving them what they were looking for? Make sure the user experience lines up expectations with reality.
The Siteimprove team ran into a lead conversion issue earlier this year. We encountered a few issues when we started tracking our top 10 visited pages from the past few months. Top performing pages included our homepage and a few other expected URLs, but what we hadn't anticipated was old SEO-driven landing pages were still seeing visitors—a dead end for them and a high bounce rate for us.
Running this exercise gave us a clear path of what had to change.
This is when Siteimprove's Live Analytics comes in handy. This visualization tool can give you a live glimpse into what's happening right now on your site. You can track interactions and user behavior, offering insight as to how people are interacting with your content. From there, you can spot trends that can help create actionable insights for your content.
When a campaign's success is beyond impression, having live analytics can help highlight how to generate leads in the long run.
#4 Be mindful of budget
No matter the size of your marketing budget, it's important to keep your eyes on how much you're spending on your efforts. Many marketing professionals are feeling the pressure to keep their eyes on spending. In fact, 75% of CMOs today say they're facing some kind of pressure to cut their marketing spend. Using your budget efficiently matters.
The desire to be efficient can both help and hurt marketing efforts. Spend too little, and you might end up with a surplus at the end of the year (and less to spend next year). Spend too much on a single campaign or effort, and the rest of your marketing may suffer. Are you using your allocated budget wisely, or being too thrifty with spend?
It's unwise to make calls based on budget alone, but incorporating the metrics into your process can help. Referring back to available spending can be a deciding factor when it comes to ramping up a campaign or deciding to throw more cash behind it.
It may be a secondary impact, but time is also money, and if parsing through data is taking up too much of your time, it's also impacting the overall budget. We often equate marketing budget to ad spend. It can also mean the time and effort analysis takes on your end. If navigating your marketing metrics is cumbersome or slow, that can take valuable time away from other important aspects of your role.
#5 Work with what you have, improve on SEO
When your budget is tight, don't rule out improving the content you already have. If visitors can't find existing content, you're essentially throwing your budget down the drain. In fact, close to 91% of all digital content assets are never seen by a user.
It's time to get some eyes on your page. Siteimprove SEO can offer you actionable insights to put your content to better use, providing SEO suggestions that'll draw more eyes to already existing content. The tool helps you easily monitor your site's keyword performance, presenting it in a user-friendly way that takes the guesswork out of SEO.
With an SEO analytics tool, you can update existing content, improving:
Accessibility for search engines and users
Relevant keywords
Conversions
Identifying and making these small tweaks can translate into big changes on the backend, improving everything from impressions to time on page and lead generation.
Make more out of your metrics
When your time (and budget) is limited, finding ways to cut through the noise of too much data is invaluable.
But diving into data alone can feel overwhelming, if not intimidating. The truth is, you don't have to do it alone. Finding the right tool not only makes your jobs easier but can even help you stay within budget while improving performance. Let Siteimprove help you analyze your marketing more efficiently, highlighting actionable insights that can help drive your strategy.