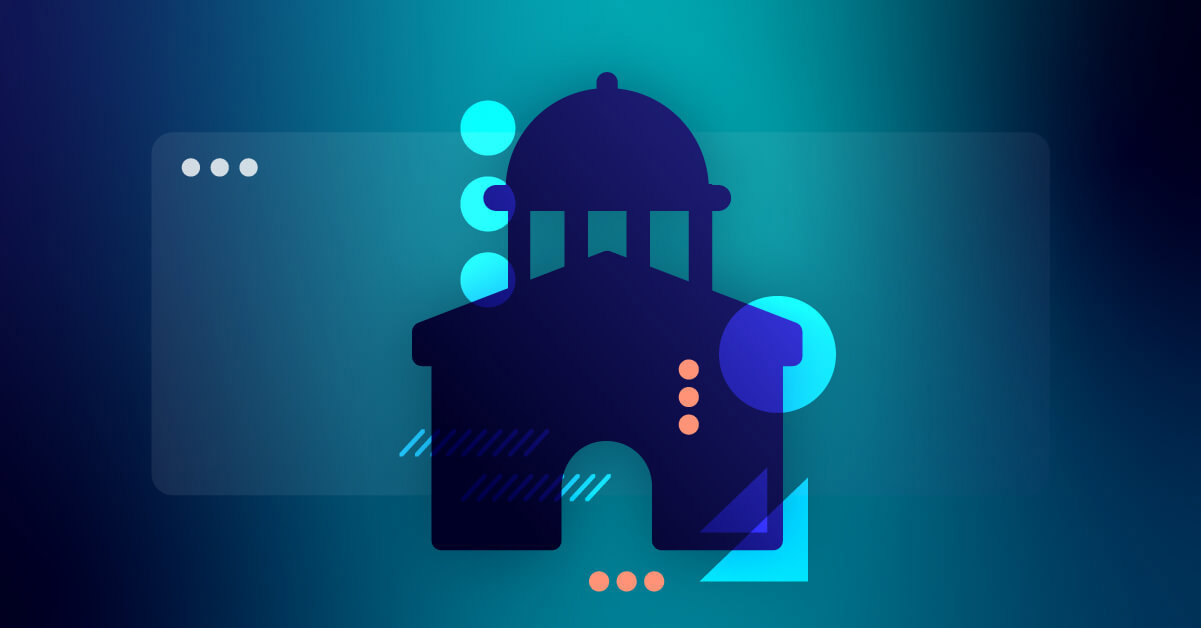 Modernizing your government website | Siteimprove
- By Siteimprove - Apr 13, 2021 Website Redesign Web Governance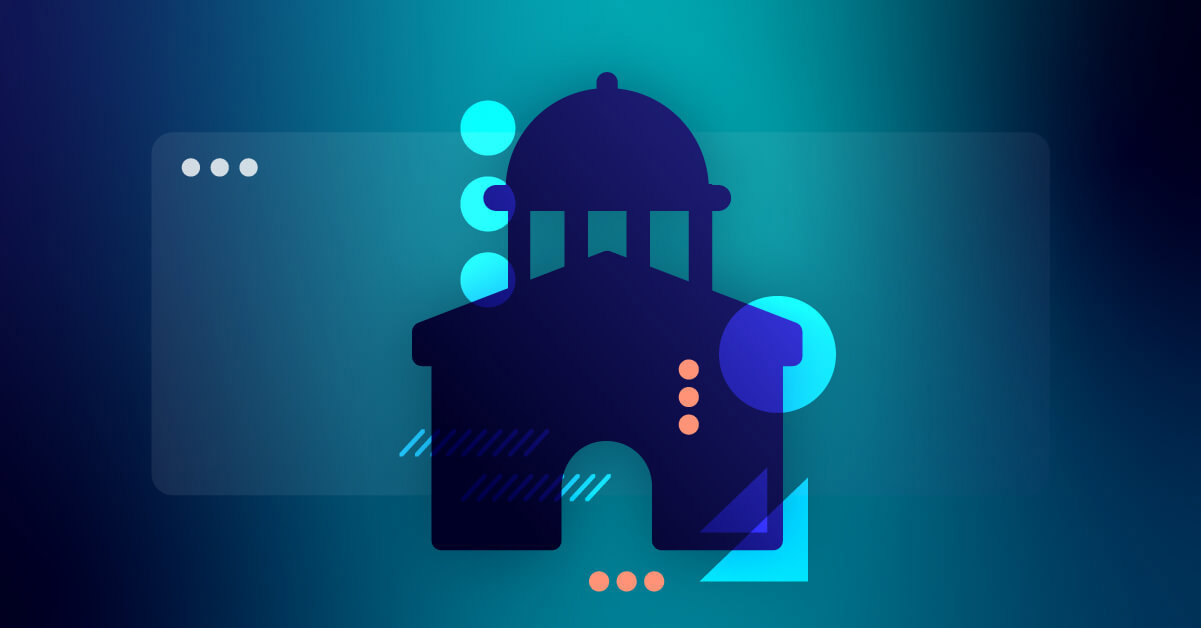 The pandemic has forever changed the consumer experience and we've all had to rapidly adjust our go-to-market and customer service strategies to meet the needs of new, larger online consumer bases. Yet while many private companies have been adept in meeting the change, some of their public sector counterparts have found the shift much more challenging.
Research shows that 54% of citizens now expect to be able to access government services online. Moreover, nearly one-third (30%) of citizens expect government online services to replicate the seamless digital experiences they have become accustomed to from private sector companies.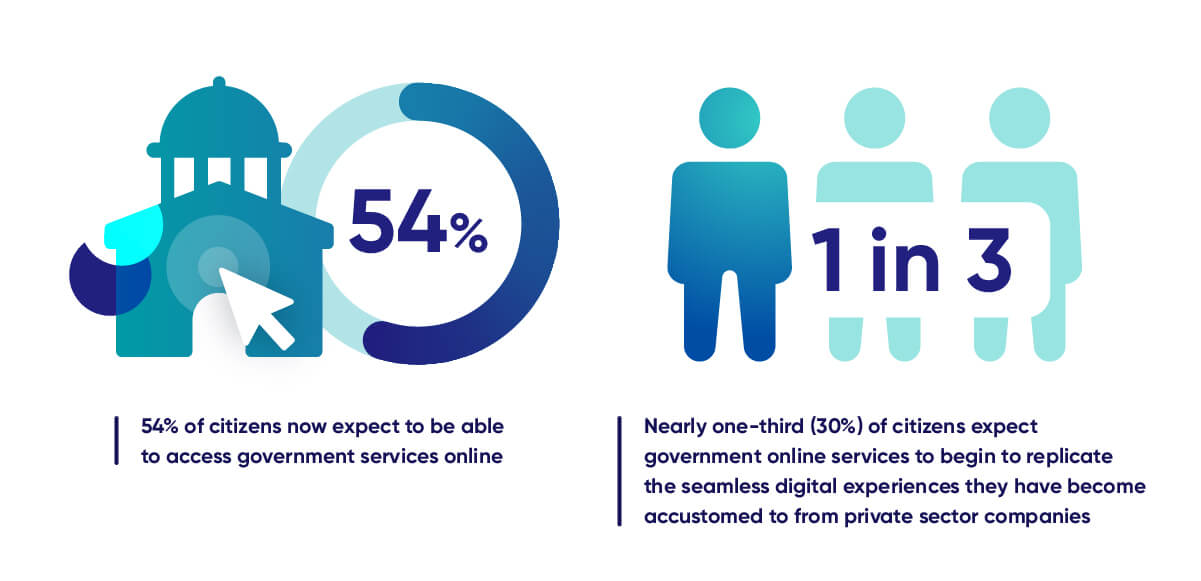 Unlike their private sector counterparts however, public agencies tend to lack the cushioned budgets and hyper-focused digital teams to spin up a brand-new digital citizen experience. And in many cases, they worry they don't have enough background in digital transformations to confidently decide where to begin the process.
But it can be done. All it takes is careful consideration of three important factors — people, process and technology — to begin designing a digital engagement strategy that resonates with citizens and promotes seamless access to public information and services. Let's start with...
People
While it can be easy to think of technology as the key piece of any good digital transformation project, focusing on the technology first is a big mistake. What about the people behind the technology who will interact with it every day?
The expectations of visitors change frequently, so do your expectations internally with your employees. In what ways are you re-skilling your workforce? Reexamine qualifications and job responsibilities to build department contributors up to meet the needs of today's constituents. In doing so, you are building internal moral and collaboration toward agency wide goals.
Secondly, does your team know how they are contributing to the success of your mission? In order to keep this overarching goal at the center of any new digital transformation project, public agencies must ask themselves how constituents are using the website. Why do users visit the website? What documents and resources are our users looking for? Are they finding what they are looking for?
Answers to these questions allow public agencies to address the decision paralysis that often accompanies later steps in the transformation process.
Process
Now let's move on to mobilizing your digital transformation team and preparing them for a successful transition. Start by taking inventory of your existing domains, websites, content and web pages. From there, you can delegate each component or office to do a ROT analysis of content. What barriers are you seeing from visitors completing tasks? Does the data show that unforeseen barriers have been preventing users from arriving at the correct page to apply for a permit or download an application? Is the page cut off? Are page speeds too slow?
These granular insights can help government websites identify and score quick wins that can have a big impact on the user journey each time citizens arrive at the website. However, before you dive in and actually begin addressing these challenges, don't forget to list out the new performance criteria that will define success when the project is complete. These will help to prove ROI to leadership and serve as a constant guide to inform long-term strategy adjustments as needed.
Technology
Finally, let's look at how you find and collect the data that will power your process-building exercises? This is where the right technology is essential.

Without a proper data analytics approach, your team is left to parse through pages one by one looking for potential issues. Large-scale data solutions can tackle this process much more efficiently and effectively. With the right tool, behavioral insights from hundreds or even thousands of citizen interactions can be automatically analyzed to find broad trends and discover website features that may be consistently giving users trouble.
A better experience for your constituents
These insights are your checklist as you move through the digital transformation process — tracking your progress to a more helpful, accessible government website. They will also serve as your benchmark for later measurement. Once your digital transformation is complete, you can use your findings to compare and measure your success. After all, continually measuring toward your digital transformation goals is the surest way to avoid ending up right back where you started.

Interested in learning more about the people, process, technology digital modernization strategy? View our on-demand Government Website Modernization Webinar to uncover additional insights that can help you build out a powerful digital-first approach to the citizen experience.