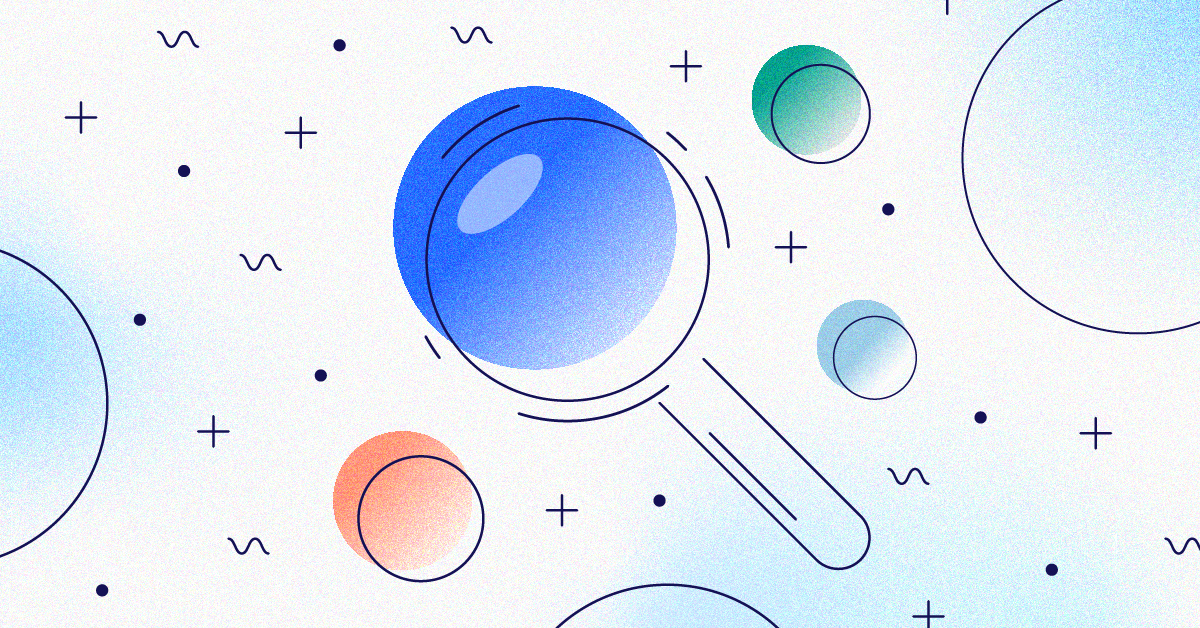 Search at scale: New ways to revolutionize your SEO
- By Ava Cramp - Jun 20, 2022 SEO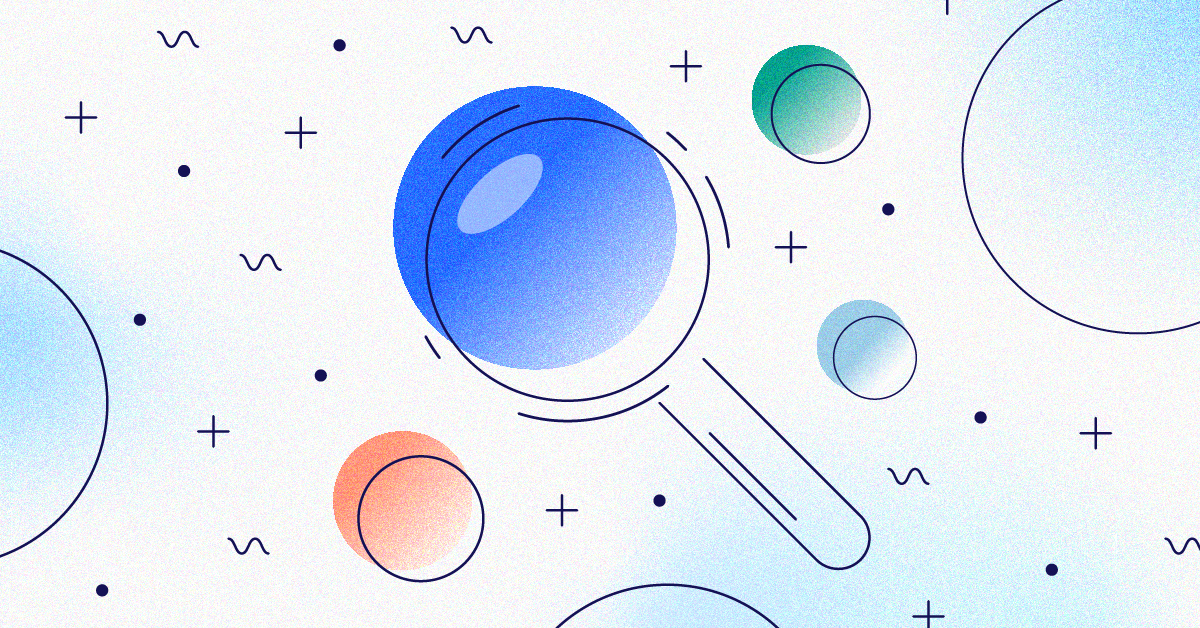 Due to the sheer size of enterprise organizations, it's not uncommon for things to fall through the cracks. In the wild world of SEO, it's our job at Siteimprove to ensure your website never does.
In their latest Grid Report, G2 recognized Siteimprove as a top leader in the SEO enterprise category. This recognition comes after a year of product innovation focused on enterprise readiness, largely inspired by feedback from our enterprise customers.
To dig into how our efforts to improve SEO data management led to our G2 recognition, we spoke to two Siteimprove experts, Andrei Popa, Product Owner for SEO and Ads, and Christoffer Lund Strøier, Product Line Director for Marketing Performance.
Enterprises are evolving how they work with SEO
The struggles faced by enterprise organizations are, in many ways, universal. Siloed teams, inefficient workflows, poor communication—the list goes on. When it comes to SEO, the challenge is one of scale. Enterprise SEO means multiple teams working with dense data, all trying to interpret information they may not fully understand and pull in the same direction, towards the same goals.
To address these pain points, we made improvements to our Marketing Performance solution at every stage of the search marketing journey.
Make everyone an expert with Insights Stream
Stage one of that journey? Figuring out where the heck to begin. Collecting SEO data is one thing, but making sense of it and knowing what to prioritize and act on is another. To ensure every enterprise marketer has the same thorough understanding of SEO data and the confidence to take actionable steps in the right direction, we created Insights Stream.
Insights Stream analyzes SEO data and recommends specific tasks to improve your SEO standing, and in turn, optimize for more traffic. It's guaranteed to make SEO less overwhelming and easier to understand, helping marketing teams see what was once out of sight.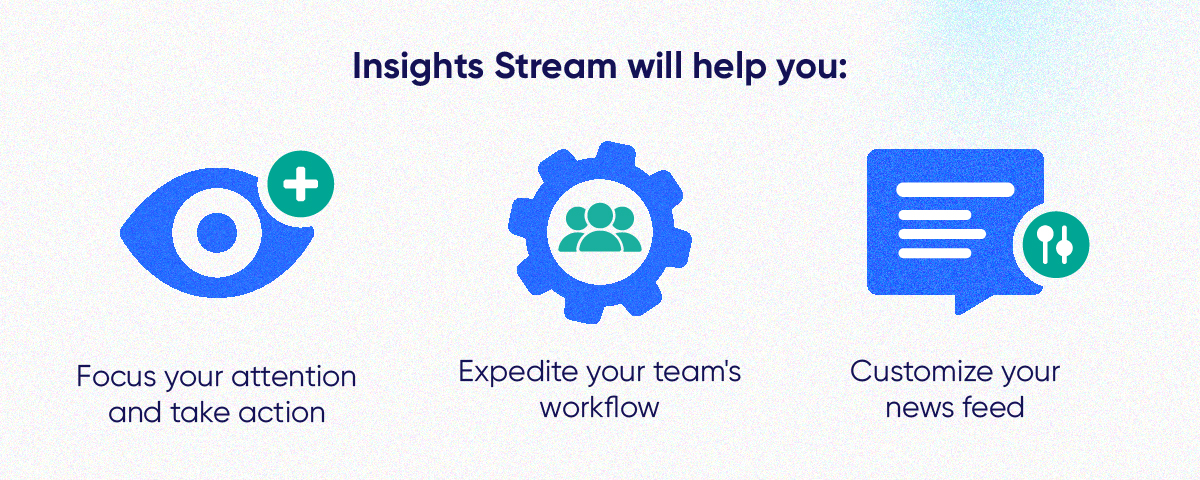 Insights Stream will empower your team to overcome siloes and identify where to start your SEO efforts:
Focus your attention and take action. Insights Stream surfaces the most relevant info so you can take immediate action on recommendations and drive meaningful results. Perfect for large, busy teams.
Bust silos by expediting your team's workflow. With a clear list of tasks, teams can break through silos and work better, together. Master an effective workflow and gain control over the tasks needed to improve your organic rankings.
Cut the noise with a customized newsfeed. Tailor your Insights Stream to prioritize the insights and notifications most relevant to your goals.
Divide and conquer local SEO with GMB
Next, we helped enterprise businesses divide and conquer their SEO strategy, which is especially crucial when it comes to local SEO. Local managers should be empowered to oversee their local business listings, but the work they do still needs to be visible and fit the overall SEO strategy. And that becomes incredibly difficult across decentralised teams.
Enter Google My Business (GMB). It's a tool that brings businesses and customers together, the deciding factor in how your business appears to potential customers looking for a local solution, and has a major impact on SEO.

The Siteimprove GMB integration enables you to manage all your local Google listings in Siteimprove's platform and ensure a fully optimized experience for the users who see them.
Empower decentralized teams. Assign permission roles and actions to those responsible for individual business locations without losing the full, centralized GMB strategy. This flexibility is helpful for organizations where Customer Support may require access to read and reply to customer reviews, but don't need the ability to change opening hours or business location.
Respond, optimize, and report from one place. Make sure no review goes overlooked: read reviews and reply directly from the Siteimprove platform. Keep your team motivated towards unified goals by getting an overview of your GMB performance, including searches, views, etc.
Get more visitors. Improve the likelihood of users visiting your brand online or in-store by update each listing's information to keep it fresh and accurate.
Less is more (4x more)
With these platform enhancements, enterprise teams are prepared to achieve SEO greatness.
But don't just take it from us. Merck Group, an enterprise staffed by 60,000 specialists spread across three different entities, turned to Siteimprove to condense three website platforms (spanning over 10,000 pages) into one unified site. Using our enhanced Marketing Performance solution, Merck was able to relaunch their website, awarding them four(!) times the website traffic and much more agile team collaboration.
Here's what Jörg Lothal, Senior Manager of Corporate Communications, Web Intelligence and SEM at Merck, had to say about working with Siteimprove to launch this ambitious project:
"Despite the challenge, the Siteimprove platform enabled us to not only maintain, but significantly improve the quality of our content, setting a new standard for the website experience we offer to our visitors. Since the relaunch, we were able to quadruple traffic to our website and gain deep data-driven insights into the mechanics of content design, which will guide our digital marketing efforts moving forward."
As your company continues to improve and grow, we want to do the same. Big or small, every organization should have the opportunity to get the most out of Siteimprove. To see how we can help you with SEO and all the other elements you need to excel in marketing performance (including optimizing content before you publish), check out our Marketing Performance offering.