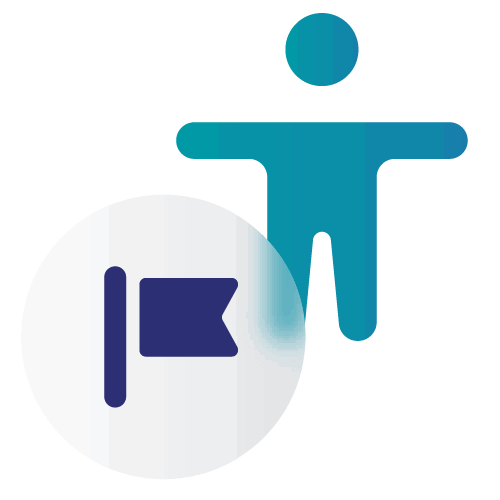 Accessibility for Leadership
Leadership teams use this learning path to learn how to make accessibility a priority, foster organization-wide commitment, and establish processes that lead to a stronger, more inclusive website.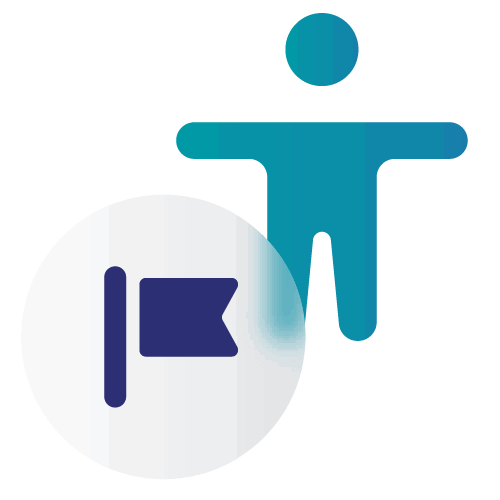 Courses Included in this Learning Path
Click to expand any course title below to see an overview of the course's topics, objectives, and average completion time.
1 hour
Overview
Learn how to review your digital presence for compliance and how to gain support for making accessibility a priority within your organization. This course addresses how to audit the current technology, contacts, and staff knowledge you have in place, and where to go from there.
Course Objectives
Identify existing resources
Build a business case
Understand legal, regulatory, and compliance issues
Course Sections and Topics:
Reasons to Make Accessibility a Priority
Review Your Digital Presence
Understanding Accessibility Roles
Put Your Knowledge into Action
2 hours
Overview
Web accessibility is not a one-time project, but rather an integral process for your overall business strategy.
For accessibility to be sustainable long-term, you need much more than a little accessibility knowledge. You need leadership buy-in, an allocated budget, a transparent design and development process, and a culture that is willing to change.
This course takes a holistic look at accessibility testing within an organization by explaining the benefits of an in-house manual testing team. It also provides an adaptive framework to integrate web accessibility into all relevant aspects of a product or project life cycle.
Course Objectives
Assess resources and understand the benefits of in-house manual accessibility testers
Learn tips for interviewing and onboarding new accessibility analysts and consultants
Implement a checklist for manual accessibility testing
The benefits of using a framework for accessibility accountability
How to use the ARRM framework
Course Sections and Topics:
How to Establish a Manual Accessibility Testing Team
Hiring Qualified Accessibility Analysts and Consultants
Manual Accessibility Testers at Work
Incorporating Accessibility into Your Whole Organization
1 hour
Overview
Examine how information and communication technology play a role in accessibility. Purchasing compliant software and technology needs to be considered not only during the contract negotiation phase, but also as soon as the request for proposals are sent out.
Course Objectives
Understand your responsibility for purchasing accessible Information and Communication Technology
Incorporate accessibility requirements into your agreements and verify compliance
Use Voluntary Product Accessibility Templates (VPAT) in your selection process
Course Sections and Topics:
Prepare
Evaluate
Select
1 hour
Overview
There has been a marked increase in the number of complaints and lawsuits regarding web accessibility. Institutions and businesses all over the world are facing complaints and lawsuits for inaccessible websites. If you find yourself having been served a complaint or lawsuit, this course will teach you skills for auditing your site for compliance.
Course Objectives
Understand why you might receive a complaint
Learn about the elements of an audit, such as automated and manual testing
Gain skills to develop and implement a corrective action plan and an accessibility policy
Course Sections and Topics:
Receiving a Complaint
Auditing
Maintain Compliance
1 hour
Overview
This course provides a high-level overview of general accessibility principles as well as guidelines, the disabilities that accessibility benefits, legal implications, and assistive technologies.
Course Objectives
Define accessibility and its importance
Navigate the legal landscape and your role
Recognize assistive technologies
Understand accessibility guidelines used around the world
Course Sections and Topics:
Understand Accessibility
Guidelines and Legal Considerations
Starting Your Accessibility Program
30 minutes
Overview
This course provides a discussion about the World Wide Web Consortium's (W3C) 2018 Web Content Accessibility Guideline (WCAG) 2.1 additions.
Course Objectives
Understand how WCAG 2.1 adds to WCAG 2.0
Understand each new success criteria
Learn why WCAG 2.1 focuses on mobile, low vision, cognitive disabilities, and error correction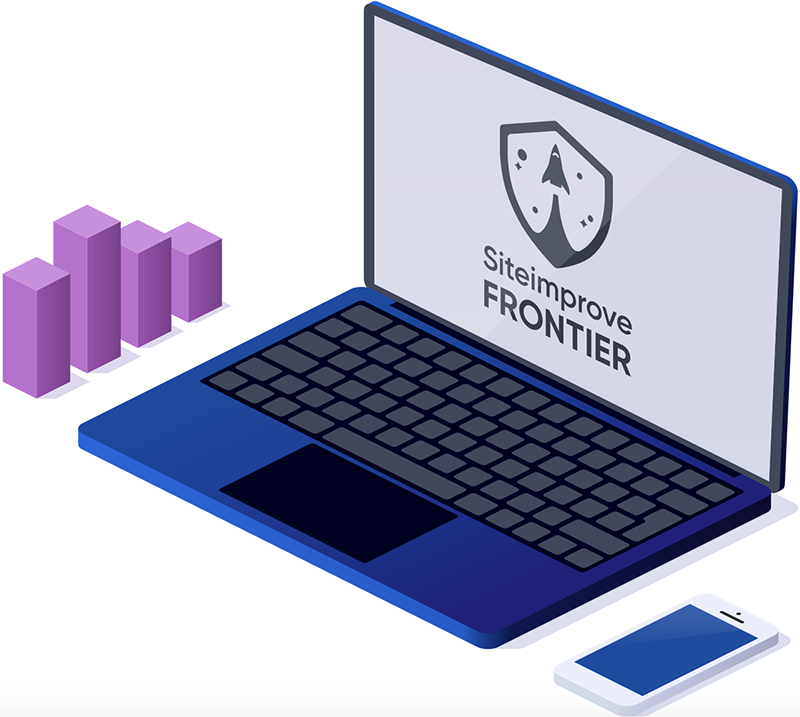 Want an overview of our course offering?
Download our two-page course guide for a high-level view of all the courses we currently offer.
View Course Guide