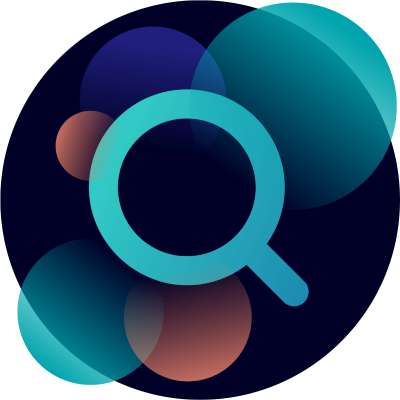 Automated SEO reporting
Even if you have in-house SEO specialists or an external agency helping you with SEO, automating as many processes as possible is the greatest efficiency boost to save you time and resources. This is where automated SEO reporting comes in handy.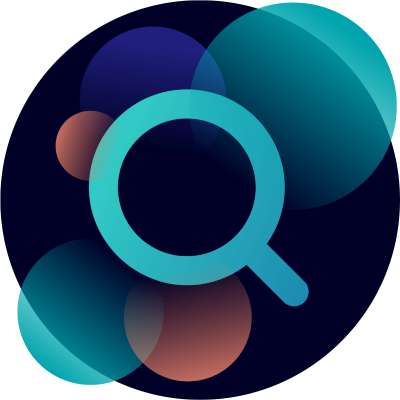 It is essential to optimize your online assets to ensure they come up on top of search engine listings for your target audience. But let's face it, running a successful search engine optimization (SEO) program is a full-time job on its own and yet many must take on SEO on top of their other tasks. Read on to find out how automated SEO reporting can help you improve your processes.
What are automated SEO reports?
An automated SEO report is an aggregated report of all your SEO key performance indicators (KPIs) that is generated by a tool or application. The appeal of automated SEO reports is that they can quickly help teams gather insights on their SEO and web performance without the time-intensive and expertise knowledge needed for manual reporting.
What are the benefits of Automated SEO reporting?
As your business grows, your SEO strategy can also grow more complex. With automated SEO reporting, the benefits are many, but the major benefit is you can get the clear insights you need without having to manually dive into the data, which can be time-consuming.
Automated reports are also easily shareable across the organization. With these shared insights, the teams across your organization can adapt their individual strategies according to the performance.
And if you're using an agency, an automated SEO report can serve as a home base to set expectations and keep everyone on the same page. For example, you can give clear instructions to your agency on what KPIs they should report on to more easily track progress.
How to choose your KPIs for your automated SEO reports
Depending on what your website's main function is and what your business is about, you will have very different KPIs.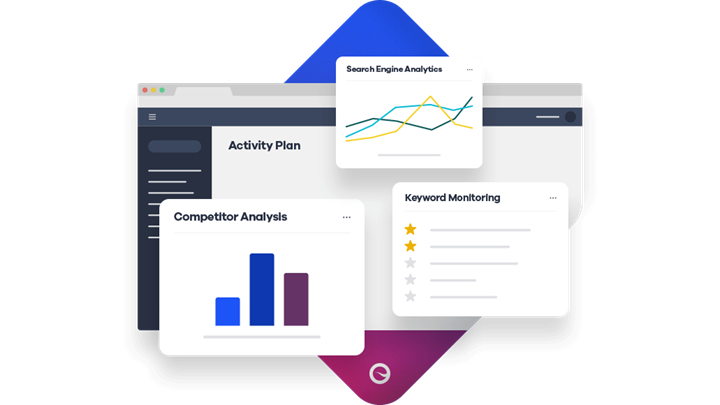 If you have an e-commerce website, for example, your main goals revolve around sales, so your SEO reports should include a thorough report on all conversion points from organic traffic and key rankings. A news media site, however, is impacted by the rhythm of publication, so in this case your report will want to look more closely at metrics such as impressions, most popular pages in the last 30 days, bounce rate, time spent on page, and pages per session.
Generally, you want to have analytics data in your automated SEO reports, regardless of your website type or industry. Here are the kinds of metrics that should be reported on at minimum.
Search engine rankings
Rankings refer to your webpages' position on search engine page results (SERPs). A common goal for SEO is to rank on the first page of the SERPs, if not at the top of the list, as this increases your chances of a higher click-through rate. Naturally, this is something you should keep an eye on for all your targeted keywords.
Organic traffic reporting
Reporting on your SEO performance must include tracking your organic traffic. Organic traffic is any traffic that comes in from unpaid sources, regardless of which search engine, whether that's Google, Microsoft Bing, Yahoo, and so on. Track your organic traffic growth, as more traffic into your website means higher conversion rates and more revenue.
Most popular pages
It's a good idea to keep track of which pages on your website are the most visited. This gives you an idea of what content and information your target audience is interested in, so you can adjust your content strategy accordingly.
Google impressions
Impressions are how often someone saw a link to your site on Google. It's important to track impressions to calculate your click-through rate. For example, if you discover that you have a high amount of impressions, but not very many clicks, this could be a sign that your page has started ranking on page 1 of the SERP for a keyword that has a lot of search volume, but you are not ranking at the top, meaning you are less likely to get the clicks. Another possibility could be that you need to optimize your meta title and meta description to appear more attractive in the SERPs and thereby improve your click-through rate.
Technical SEO issues
Search engine crawlers do not read your website in the same way as your typical visitor. While your visitors navigate your site through the links and buttons on the website's interface, crawlers go through your website from link to link via your website's HTML documents. But they can only crawl if they are able to find your content, so if you have technical issues such as a broken link or page errors, you prevent the crawlers from accurately indexing your site's content.
Backlink profile evolution
Backlinks are important to strengthening your website's authority, which is why link building is an important part of any automated SEO report. Tracking your backlink profile helps you catch and understand any fluctuating changes that might affect your SEO performance. For example, you will need to act quickly if you discover that an abrupt spike of backlink traffic is because your website is being targeted by spammers.
How to choose an automated SEO reporting tool
The market for tools and solutions for automated SEO reporting is currently brimming to the top, so how do you cut through the clutter and choose the best tool for you? Let's go over some key deciding factors to consider.
Customizable automated SEO reporting
The insights given by SEO reporting can be used to enable different areas of your organization, which means your teams will likely have different focus areas regarding SEO performance. Choose a tool that lets users segment the pages they want to report on, whether that's subdomains, groups of pages, or subdirectories. You should also be able to customize the report by choosing what metrics are included in the report. Get a tool that lets you choose the frequency of the reports, as some metrics you need weekly while others only monthly.
Analytics data
Website analytics is a big part of reporting on SEO performance. That's why it is essential that you have the most up-to-date data. When looking for an automated SEO reporting tool, make sure it can gather and analyze web analytics in real-time.
Keywords rankings reporting
Tracking your keywords is essential without a doubt, but more specifically, you need to be able to segment your rankings report by key terms rankings, branded keywords (or keywords that include your brand name), and biggest rankings change. Tracking these different areas gives you clearer insights into how your content is performing in terms of the volume and quality of traffic it's driving.
Technical SEO reporting
Integrating technical SEO issues into your overall SEO report is very useful if you want an in-depth actionable report rather than an informative SEO performance report. A report on technical issues, such as internal links pointing to non canonical URLs, improperly formatted schema markup, or pages with no-index meta tags, will allow you to react quickly before it significantly affects your SEO performance.
SEO progress reporting
To get a fair sense of your progress, a thorough automated SEO report should also include a historical view on what issues have been solved and what fixes or improvements are left outstanding. Not only does this ensure a great web experience for your website visitors, but it can also help keep your team motivated and focused.
How Siteimprove can provide you with the SEO insights you need
Siteimprove SEO is an all-in-one solution that helps you monitor, report, and optimize on your SEO strategy, no matter how complex. And it has much to offer in terms of automated SEO reporting. Let's go over the many insights you can report on.
SEO Score
With so many possible metrics and ranking factors, it can be overwhelming to align your progress across the organization. To give your organization a clear and comprehensive target, the Siteimprove SEO solution gives you an overall SEO score, as well as a break down of the score that covers all the areas of SEO, such as technical SEO, content optimization, UX, and mobile. It also gives you a view of your SEO score evolution over time, so you can easily track your progress.
Automated keywords ranking reporting
Report on your keywords and create activity plans that track the evolution of rankings for the pages and keywords of your choice for whatever country you are targeting. That way, you get one clear overview of your performance and rankings. Use these insights to help you understand each audience and optimize the content according to the different needs for each page, keyword, or location.
Custom SEO policies reports
The Siteimprove SEO solution is integrated with Siteimprove Policy, a feature that lets you create custom policies, or rules. For example, you can create a policy for meta descriptions that are too long, to help you catch this problem on your website. You can further include the results of these policies in your reports to home in on areas that are especially important to your team or organization.
Entry pages and most popular pages organically
If you want insights into the behavior of your organic traffic, use Siteimprove SEO to uncover which pages drive the most entries from search engines, as well as which pages are most visited by organic traffic. Use these insights to pinpoint and optimize your pages' conversion rates
Automated backlink profile reports
Other insights you can include in your automated SEO reporting with Siteimprove is backlink tracking. Monitor how many new backlinks are directing traffic to your site, how many backlinks you've lost, and distinguish between new high value or low value backlinks.
Content issues reports
No SEO report is complete without deep insights into content performance. Siteimprove's content marketing platform enables you to check for duplicate content, broken links, misspellings, HTTP mixed content on HTTPS pages, and other content issues that can impact your SEO performance.
Competitor analysis and industry benchmark reports
Not only does your Siteimprove SEO score track your organization's progress, but it also benchmarks your progress against other companies in your industry, including a rundown of competitors rankings and their rankings evolution. Use these insights in your competitor analysis to further help you uncover where your competitors are dominating and where there are potential gaps that you can fill.
Integrations
Every tool in your SEO toolbox should work together to help you optimize your website. The Siteimprove SEO solution integrates seamlessly with many of the tools and solutions you are likely already using for data management and data visualization, including Google Data Studio, Google Search Console, Tableau, PowerBI, Google Analytics, or Adobe Analytics. With smooth integration, you save time and efficiency by avoiding workarounds and hacks that can add to the complexity.
Handpicked resources for you