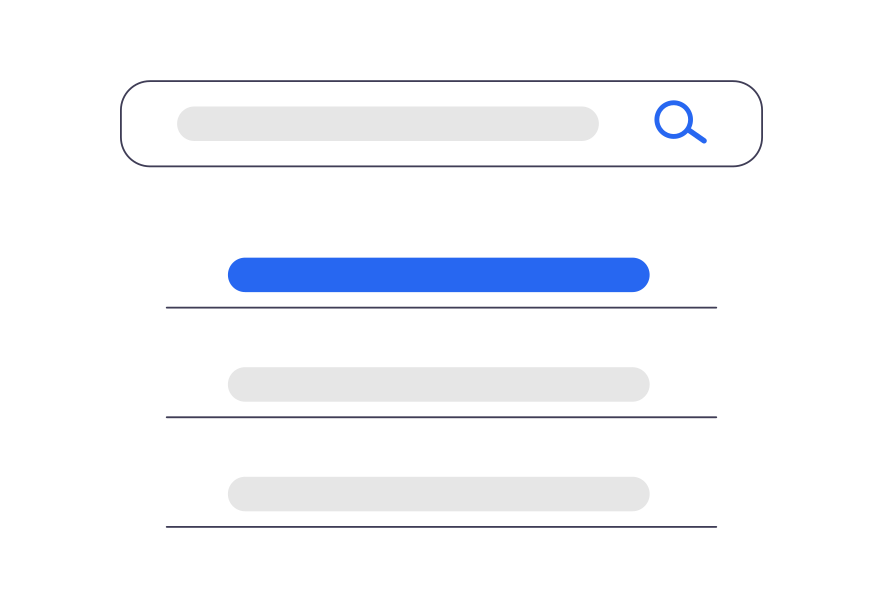 Enterprise SEO platform: optimize your search presence
For enterprise-level organizations with large, complex websites, running an effective SEO strategy requires keeping track of all the moving parts and managing multiple domains and subdomains centrally – and that can be an insurmountable challenge. For SEO to become a successful component of your digital strategy, you should consider investing in an enterprise SEO software that simplifies your workflows and helps you stay ahead of the pack.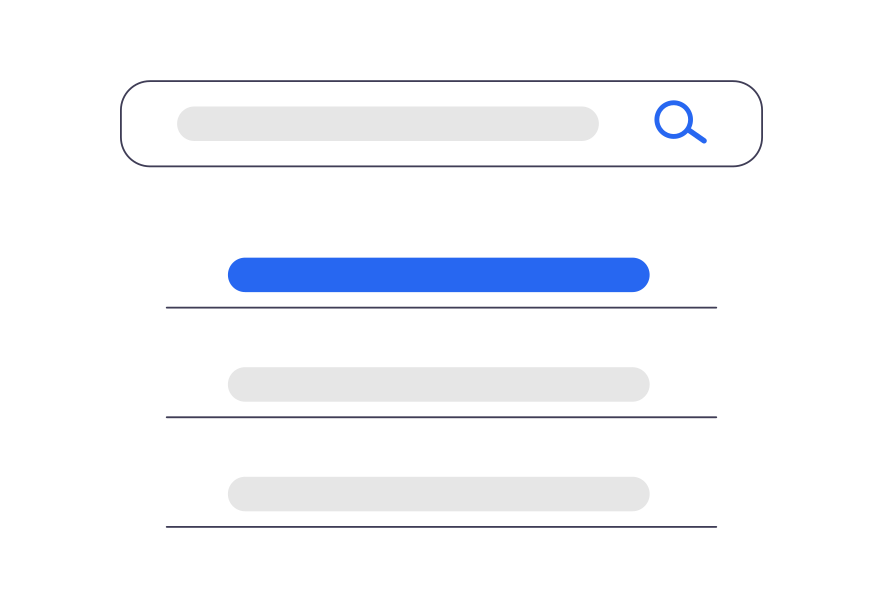 Search engine optimization (SEO) is much more than just another traffic generation channel. Strong SEO drives more website traffic, grows brand awareness, provides a better user experience, and boosts conversions.
The market is filled with different SEO vendors and tools to choose from, all differing in terms of size and the capabilities that they offer. With SEO being the most important factor for a site's ranking, it's essential that you choose the right tool based on your organization type. For enterprise-level organizations with thousands of pages to audit, optimize, and monitor, it's recommended to use an all-in-one enterprise SEO platform.
Whether you manage your SEO in-house or partner with an agency, using an enterprise SEO platform will help you get a higher and clearer return on investment (ROI) from your SEO campaigns. This type of solution achieves this by automating time-consuming SEO tasks, providing actionable insights, analyzing competitors, and adding ROI reporting capabilities – all from a single tool.
Read on to learn: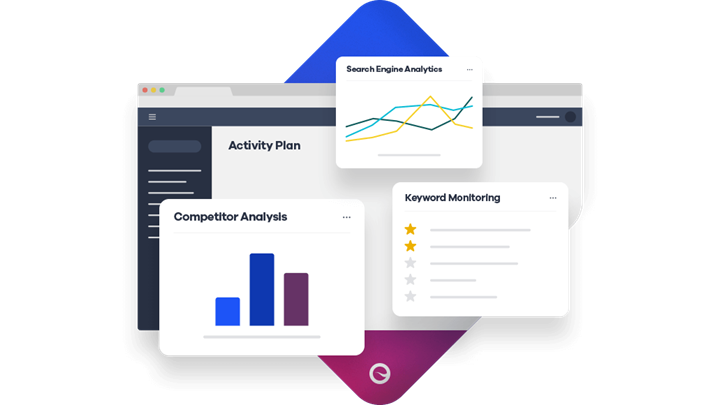 What is enterprise SEO? 
Enterprise SEO is a holistic, strategy-based approach to ranking higher in search engines. It most often refers to the SEO initiatives executed by those with extensive sites with multiple subdomains that involve a high level of project management and cross-team collaboration. The aim of enterprise SEO strategies is to enhance brand recognition in search engine results pages (SERPs), push up conversion rates on key landing pages, and transform organic search into a leading revenue-driver.
Enterprise SEO typically revolves around three core areas: automating SEO analysis and optimization tasks, integrating with existing MarTech stacks and processes, and using data and AI to help a business dominate search engines in their industry.
What are enterprise SEO platforms?
Enterprise SEO platforms are Search Engine Optimization tools that combine multiple single-point SEO technologies into one, all-encompassing organic search solution. This level of executive oversight is unique to enterprise-level platforms.
What SEO challenges do enterprise organizations face?
A successful SEO strategy for organizations of all shapes and sizes drives website traffic, improves visibility in search engines, provides a better user experience to consumers, and boosts conversions. But enterprise organizations face very different challenges and have vastly inflated SEO requirements compared to smaller companies.
While small and local websites might need to stay on top of a few hundred pages, use a handful of marketing tools, and fend off limited local competition, enterprises tend to have corporate websites that contains thousands – or even tens of thousands – of pages. They may have multiple websites catering to different markets across the globe – with stiff local and international competition – meaning benchmarking their SEO status against multiple competitors and industries is essential.
All of this means enterprise organizations need to manage their advanced SEO strategies at scale – and often across numerous stakeholders and website contributors. External contributors and agencies might also be involved in their SEO workflows; requiring the use of SEO tools that enable collaboration, campaign management, and data-sharing between departments and teams.

Often, enterprise-level SEO must slot into an organization's existing marketing technology stack, so integrating, consolidating, and streamlining tools is also a key challenge for them. Using separate tools for keyword research, technical audits, content optimization, SEO competitor analysis, backlink profiling, and other common SEO tasks is unviable and can produce subpar results and damaging data silos at this scale. Additionally, enterprises might want to combine their SEO efforts with other digital marketing efforts, like paid search, content quality assurance, and web accessibility.
Even the type of SEO tasks that an enterprise organization conducts differ to those done by smaller companies. For example, larger websites with multiple subdomains are more likely to struggle with detecting and eliminating duplicate content. With thousands of pages to optimize, automating time-intensive yet critical SEO tasks and processes is another major concern for enterprises. To this end, it's helpful for these organizations to get actionable insights on task prioritization so they can focus on optimizing the areas of their websites that will have the biggest impact on their business goals.
Unlike smaller organizations, enterprises are more likely to be able to invest in an advanced SEO program, based on data and AI, to achieve bigger and better results. This means they need comprehensive enterprise adapted SEO tools that have innovative features that allow them to audit and optimize their sites all at once – seamlessly – rather than switching between numerous single-point tools for every SEO niche.

Reporting SEO progress accurately, tying it to other marketing initiatives, and proving return on investment (ROI), is another challenge for enterprises; one that requires SEO tools that provide a high degree of progress tracking, dashboard sharing, and report customization.
When combined, it's clear that these requirements necessitate investing in an enterprise-level SEO tool – also known as an enterprise SEO platform.
Why should you use an enterprise SEO platform?
Using an enterprise SEO platform fundamentally reshapes the way you and your team work with SEO. Enterprise marketing tools have to perform a mammoth task.
The right SEO tool enables you to:
Automate SEO tasks
A key benefit of enterprise SEO platforms is that they do the heavy lifting for you by automating resource-intensive SEO tasks. Eliminate routine tasks like manually locating broken links, conducting keyword research, or scrubbing duplicate content from your websites. Automated site audits will provide you with more accurate data and free up your team to focus on more strategic initiatives and content creation.
Unite stakeholders onto a single platform
SEO has the greatest chance of success when it's integrated into your team's workflow and not siloed across employees and departments. Yet many enterprise organizations lack a holistic overview of their campaigns, projects, and stakeholders involved with SEO.
All-in-one enterprise SEO platforms remove this barrier, making it easier to execute on key SEO projects, collaborate across teams, and ensure accountability. Additionally, enterprise SEO platforms typically have built-in diagnostics that are invaluable for larger organizations, helping you manage and identify site-wide issues across different languages, regions, or countries centrally.
Drive relevant traffic to your site
Automated site-wide scanning detects common SEO issues that limit your site's visibility in SERPs. Use your tool's recommendations to fix critical issues with the biggest SEO impact first. Once penalty-inducing problems are fixed, you can focus on increasing high-quality traffic to your web pages by producing the content your target audiences are searching for. Accomplish this by discovering and integrating important traffic-driving keywords into your content strategy.
Improve your brand visibility on key terms
Use keyword insights to understand how search engine users find and see your content, to uncover areas of opportunity, and to identify new keywords to bring your brand to a wider audience.
Simplify SEO task management
Enterprise SEO platforms feature built-in workflow management capabilities that get all your SEO stakeholders onto a single platform. From there, it's simple to coordinate task assignment, management, and completion.
Easily report on KPIs
It is crucial to know what you want your SEO strategy to achieve, but that's just one side of the equation. It's also vital to prove that your search KPIs have been met and the impact that they have on your business's bottom line – and that requires an advanced reporting functionality. The reporting capabilities of enterprise SEO tools help quantify these gains and communicate clear ROI – without spending time manually collecting data and compiling reports. The best tools on the market use data visualization to help everyone make sense of and engage with the numbers, even if they're not familiar with SEO.
Enterprise SEO and brand protection
An error-free site contributes to presenting a streamlined, homogenous brand experience for website visitors. For enterprise organizations, branding compliance can make the difference between recognition and obscurity. And with most customers still meeting a brand for the first time through its website, it is a non-negotiable part of a successful enterprise SEO strategy.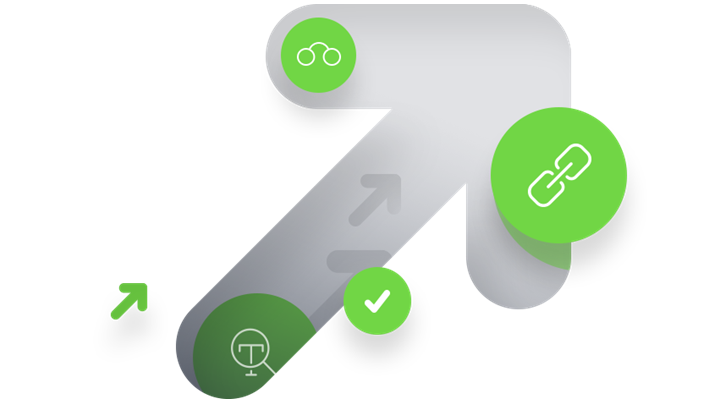 From protecting the rankings of branded keywords, to ranking high on key industry terms to assert – and maintain – credibility against search competitors, consistent presentation of a brand can even increase revenue by a third (33%). Off-brand, poor quality pages that end up ranking in search engines can even damage consumer perception of a brand.
Enterprise SEO platforms recognize the link between safeguarding a brand in search engines and better business results. It's therefore a good idea for enterprises to look for an enterprise SEO platform vendor that also provides a website quality assurance checking feature. With enterprise websites featuring thousands of – or more – pages, the likelihood of content errors and quality issues creeping in inadvertently is much higher than for smaller websites. Such errors are likely to evade manual checks – which besides being ineffective, are incredibly laborious for enterprise-sized websites.
Incorporating the automated quality checks provided by an enterprise SEO platform into SEO processes ensures content always contains high-quality, on-brand messaging – coupled with less time wasted manually poring over pages and multimedia files. Organizations can scan pages to detect and fix trust-eroding misspellings, outdated or irrelevant branding and wording, and poor readability.
How do enterprise SEO platforms differ from regular SEO tools?
SEO tools differ in terms of the scalability and capabilities they offer an organization. The key difference lies in how comprehensive a tool is. Enterprise SEO platforms are defined by:
Scale
Vitally important to enterprises is selecting a tool that can operate at scale across multiple domains and subdomains around the world. Free or cheap SEO tools might have some value, but they tend to cap their auditing and optimization offerings at a few hundred pages. Enterprise SEO platforms often have very high, or even no page limits.
Collaboration
Enterprise SEO platforms unite website contributors and departments in one place and provide an organization-wide single source of truth. Coupled with integrations, this helps everyone to work from the same information, visibly allocate responsibilities, and jointly define the necessary time and resources required to complete an SEO task.
Automation
For enterprises, automation is a top priority when it comes to SEO. Enterprise SEO platforms automate time-consuming SEO tasks, such as keyword research and broken link checks, so teams can focus their energy on strategy and scaling up their SEO activities.
Streamlining tools
MarTech consolidation is another benefit offered by enterprise SEO platforms. By consolidating the fundamental SEO elements in one place; on-page, off-page, and technical SEO, enterprise marketers can reduce training times and reduce the total cost of ownership associated with having an overflowing SEO technologies stack.
Integrations
As integrations are a core element of any enterprise marketing strategy, another feature that characterizes enterprise SEO platforms is their ability to integrate with existing marketing technologies, such as business intelligence, marketing automation, and task management applications. This is particularly useful for organizations who wish to automatically transfer data across platforms, have relationships with digital agencies who use their own tools that need to work with the SEO platform, or who want to be able to audit and optimize their web pages directly within their CMS or from their browser.
Reporting
For many enterprises, tying the ROI of SEO efforts to their broader marketing objectives and business goals is essential. SEO platforms know this, and enable search marketers to automatically measure, track, and link their SEO initiatives to key performance indicators (KPIs). This means it's always simple to provide a status update that proves the worth of their SEO strategy to senior management, by for example, attaching a monetary value to every effort. And because branding is significant to enterprises, enterprise SEO platforms tend to enable a high level of customization when it comes to dashboard and report generation.
Data-driven culture
The most successful SEO strategies are highly data-driven. Enterprise SEO platforms like Siteimprove SEO allow enterprise marketers to join up the dots between their SEO efforts and their outcomes by integrating powerful analytics insights into their search strategy. For enterprises, it's imperative that their enterprise analytics platform is capable of tracking and processing multiple sites and millions of visitors – and that all this data can be observed in one platform to streamline efforts and cut out data silos. Regular SEO tools typically don't offer this level of scalability or integration.
Customer support
Fast customer support is also high up on enterprise wish-lists. Some enterprise SEO platform vendors, like Siteimprove SEO, offer 24/7 world-class support, services, training, and free educational resources. For free or limited tools, customer support is typically of the self-help variety.
Innovation
With relentless changes to search engine algorithms, the impact of new technologies like voice search SEO, and other market changes in the field of SEO, it's never been more important for search marketers to know their SEO tool vendor is continuously innovating and demonstrating SEO thought leadership. If the SEO vendor is not on top of their game, how can an enterprise organization hope to be? In this context, enterprise SEO platforms tend to outperform single-point solutions, as they are always ready to add new features to their offering, have regular development cycles, and need to incorporate customer feedback and demands to their tool to remain competitive.
What to look for in an enterprise SEO platform
To get the best results your SEO tool must be tailored to your unique business goals. Enterprise organizations should look for SEO platforms with the following capabilities.
A platform that fits large, complex websites 
Not all SEO tools are made alike. While a local business with a single, informational website can probably manage most of their SEO needs with a few single-purpose SEO tools, like broken link checkers, websites with tens of thousands of web pages have vastly different and more challenging requirements.
To successfully improve your organic search performance for a website of this size, a lot of tools are needed. Among them are tools that perform technical SEO optimization, keyword research and rankings, international rankings tracking, content optimization, search engine analytics, competitor analysis, internal linking, backlinks tracking, and reporting. The expense, onboarding, and legal and procurement processes associated with investing in and operating such a wide range of tools makes this a far from optimal approach.
With many domains, subdomains, and subdirectories to manage, enterprise organizations will benefit more from investing in a fully comprehensive all-in-one platform that streamlines SEO processes, unites stakeholders onto a single platform, works from a single point of truth, and provides a bird's eye overview of all their web assets. 
Custom SEO policies to track and solve issues specific to your business 
Every organization has different business goals and website needs, so why should your SEO be any different? Opt for an SEO platform that lets you set up custom SEO policies tailored to your organic search needs. Using policies helps you locate SEO-influencing elements like HTML, CSS, PDFs, and multimedia files across your whole site with ease – no manual work required. From there, it's simple to make mass updates across all the affected web pages.
Use a tool like Siteimprove SEO for access to out-of-the-box and custom optimization policies that find:
Internal linking opportunities by looking for specific anchor text
Call to actions that aren't functioning properly
"No-index" HTML tags on your website
Non-semantic HTML mark-up
Pages with broken links
Pages with "no-follow" internal links
Meta descriptions over 160 characters
Page titles longer than 70 characters
Empty headings (H1, H2, H3, etc)
Make the necessary changes to your website, then re-run the Siteimprove SEO crawler to check for improvements.
SEO competition analysis 
One of the key reasons for developing your SEO is to outrank your competitors, so it makes sense to look for a tool that has the means to conduct competitor analysis.
Choose a tool that provides insights into competitor search engine rankings, then use this data to build a stronger, more competitive organic search strategy. You can even use your chosen tool to identify and track new and emerging threats and systematically prevent them from outperforming you in the SERPs.

Combine your competitor analysis efforts with information on which search queries matter most for your audience. Complete this gap analysis to locates areas where your competitors are ranking – and you are not – and then craft relevant, compelling content to help close that gap.
Automated SEO reporting and progress tracking 
SEO platforms unify SEO reporting and showcase the impact of your teams' efforts. Select a platform that allows you to link the results of your organic search efforts and their contribution to your broader business goals, such as ranking positions compared to your key competitors.
Good enterprise SEO tools should have a web analytics integration that simplifies and streamlines reporting. It's also a good idea to look for tools that have a progress-tracking measure in place, such as an SEO score. This allows you to quickly measure your efforts over time in a quantifiable manner that can be comprehended by management, regardless of their SEO knowledge level.
The future of enterprise SEO platforms: consolidated search
SEO and PPC have historically been different disciplines that are carried out without much, if any, overlap. But following an integrated approach to search is becoming more popular among savvy search marketers who want to share learnings, optimize their search budget, and improve business outcomes by leveraging insights across the two.

Still, many enterprises continue to house PPC and organic search strategies within different individuals – or even teams – with different budgets that can pose a barrier to executing a holistic search strategy. When operated separately, search data from both channels can fall into a silo, where it often sits unutilized. This approach can also hurt a brand's consistency across channels, stunts the sharing of best practices, and makes it more difficult for prospective customers to discover a website – as well as potentially costing more time and resources for an enterprise.
Enterprise SEO platforms can help enterprises make their paid and organic search strategies work together harmoniously to drive more site traffic and increase brand awareness in search engines. They do this by sharing strategically important insights across paid and organic search, which in turn can be used to enhance data-driven decision-making.
Some examples of how using an enterprise SEO platform to take a unified approach to search marketing include:
Eliminating budget inefficiencies: Using the PPC function of an enterprise SEO platform to identify expensive or low-converting PPC keywords that are sapping budget – particularly where a brand is already topping the organic results for those keywords. This budget can then be redistributed to areas where organic search is underperforming and needs a boost.
Enhancing content: Zoom in on the PPC ads that are getting the most conversions, then use this information to build or enhance web pages for organic search using the copy, keywords, and best practices from those ads.
Boosting PPC remarketing: Remarketing is one of the best effective ways of using PPC data to amplify organic search. Use paid search to re-engage with prospects who have shown initial interest through organic search.
By surfacing insights from both channels in a single platform, enterprise SEO platforms reduce team and operational silos and enable enterprises to more efficiently optimize them hand-in-hand.
How using an enterprise SEO platform helps you prove ROI
SEO is many things – but fast it is not. While organic traffic drives more than half of all website traffic it's near the bottom of the pile when it comes to marketing budget allocation. That's because SEO often takes a long time to produce results – and compared to channels like PPC and social media these results can be tricky to quantify, especially in the short-term. It also makes proving the business value achieved through SEO a challenge.
But enterprise organizations that don't invest in SEO risk missing out on reaping some of the less obvious benefits of a strong organic search strategy. With 68% of online experiences starting with a search engine, investing in an enterprise SEO platform supports enterprises in achieving important business and brand outcomes with SEO. Significant SEO results that aren't directly revenue-related, include:
Increased customer loyalty: Consumers who find a brand through organic search tend to show greater loyalty and engagement. As attracting new customers is more expensive and challenging than retaining existing ones, this should be a primary motivator for enterprises.
Higher close rate: SEO leads have a 14.6% close rate compared to a close rate of 1.7% from outbound leads. This means for every client gained with expensive outbound marketing activities, SEO nets an organization approximately 8.5 more. 
Enhanced brand credibility: Ranking on a search engine's first page indicates that a brand is a top player in their industry and that the search engine trusts them – which may go some way into explaining why studies show that three quarters of searchers never click past the first page of search results.
More traffic: Studies show that a massive 94% of clicks in the search engine results go to organic results. Ad clicks can't make up for this enormous number of organic clicks. Organic search also drives 300% more traffic to websites than social media does. If secured, some of this traffic will end up helping enterprises achieve their wider marketing goals by subscribing, returning to the site again and again, signing up for newsletters, and becoming brand ambassadors.
Future-proofed content: The moment an organization stops paying for ads, the traffic from that source will dry up. In comparison, the advantages of a well-ranking organic search result can last for significantly longer – even years. In fact, studies show that 60% of pages ranking in the top 10 Google results are three or more years old.
Better brand awareness: Brands that appear in lots of different searches for relevant keywords will help to reinforce consumer perceptions of them as trustworthy, key players. If a brand also appears in the paid search results, it can feasibly end up dominating a good portion of a search engine result page's retail estate.
Outperform search competitors: With 53% of US consumers using search engines to conduct research before making a purchase, brands will miss out on a large chunk of potential sales opportunities to their online competitors if they don't invest in SEO. With the number one result in Google getting 32% of all clicks and just one in five searchers clicking on more than one search result, that's a lot of potential revenue to give up on.
Why enterprises should use Siteimprove SEO
Siteimprove SEO is an enterprise-level SEO solution that provides SEO auditing, monitoring, and search engine insights for enterprise organizations. This all-in-one tool helps you get the most out of your SEO efforts by removing inefficiencies and connecting stakeholders across internal and external teams for more search engine visibility, traffic, and engagement.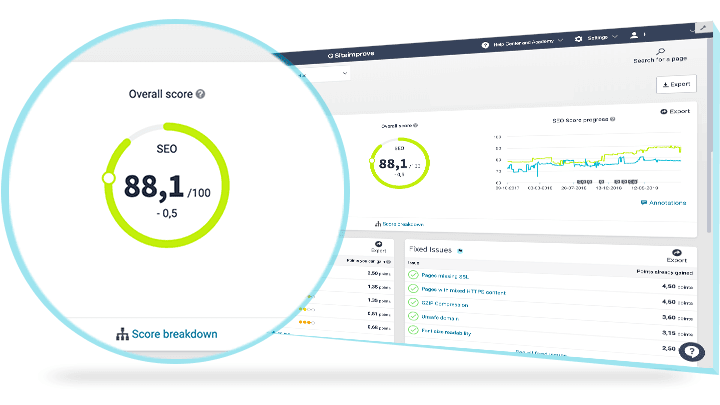 Siteimprove SEO features that matter to enterprise organizations
SEO checks for mobile, content, technical, and user experience standards
Audit your website's SEO status with 70+ on-page SEO diagnostics
Benchmark your website's SEO performance with a single SEO Score from 1-100
Optimize web page content for search engines with ease
Tackle your most pressing SEO issues first with prioritized to-fix lists
Automate keyword discovery, research, and monitoring
Locate duplicate content with a single click
Get insights into competitor rankings to help build a more competitive SEO strategy
Refer to difficulty-level rankings to define the scope and resources needed for each SEO task
Correct SEO issues directly in your CMS with leading CMS integrations
Use customizable SEO plans and reports to build and report on your SEO strategy
For organizations looking to consolidate their MarTech stack, Siteimprove offers the ability to add on popular digital marketing modules, including for digital accessibility, web analytics, website performance, data privacy, and quality assurance auditing.
Handpicked resources for you