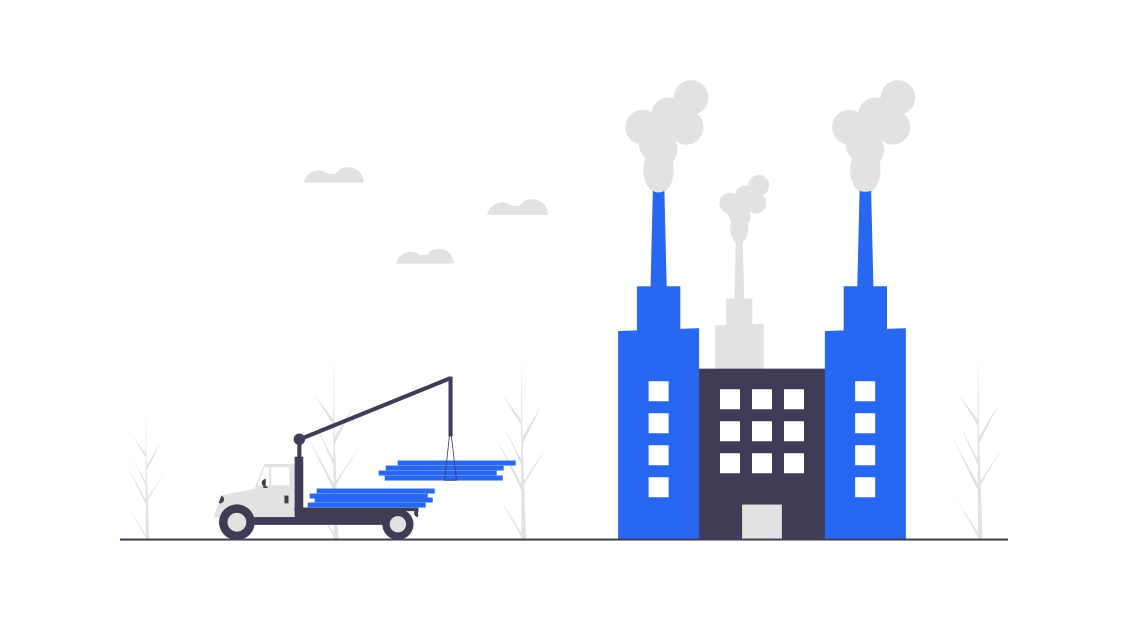 SEO for manufacturing
In the past, manufacturing companies had to rely on traditional forms of customer acquisition like PR and word of mouth. But in the age of the Internet, manufacturers can bypass most middlemen and generate leads directly using paid and organic digital channels.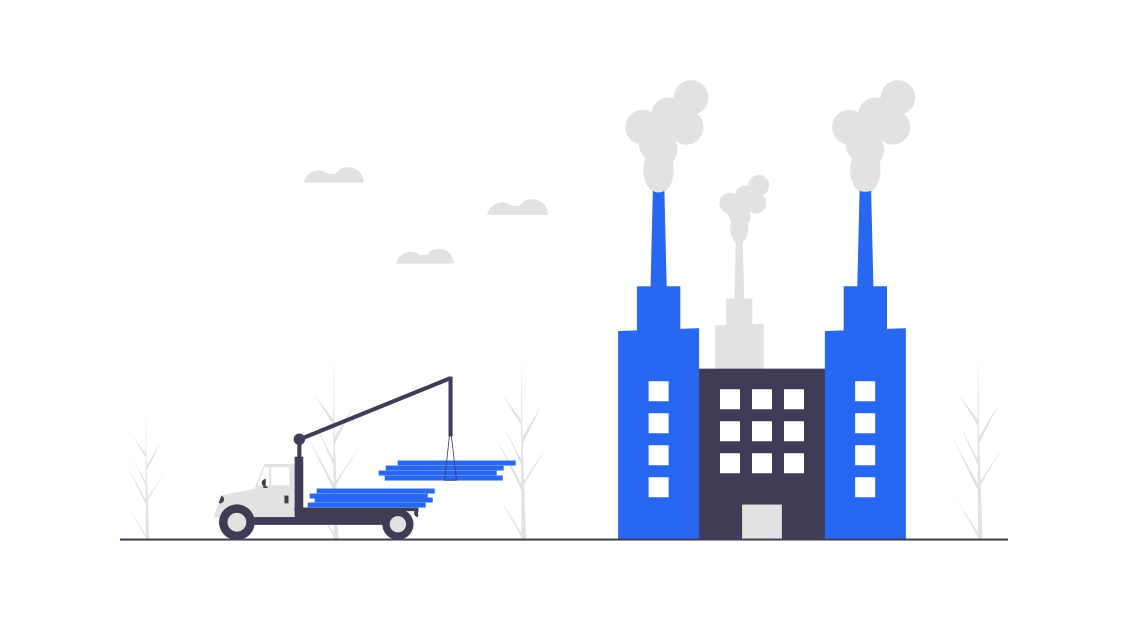 This article will focus on the benefits of SEO for manufacturing and will cover:
What is manufacturing SEO?
Since a manufacturing company's customers are typically other businesses, SEO plays a somewhat different role in the process compared to the B2C context. Within B2C, an organic visitor is often also the end user of the company's product or service. SEO efforts in that context may revolve around getting an on-site conversion during the very first visit.
For B2B-focused companies like manufacturers, the initial searcher is likely just one of many internal decision makers. In this context, SEO largely plays the role of a lead generation engine. By successfully ranking for relevant thought leadership searches, manufacturers can use their websites to feed high-quality business leads to their sales and marketing teams.
Why is SEO important for manufacturing companies?
89% of B2B researchers will turn to the Internet during their research phase. For this reason, manufacturers simply cannot afford to ignore their digital presence and risk losing search traffic to competitors. Most manufacturing companies are increasingly investing in digital marketing, with SEO being a top channel for brand visibility.
SEO also compares favourably to other channels when it comes to lead generation. Over 60% of B2B marketers said SEO generates more leads than any other marketing initiative. On top of this, SEO leads themselves have a 14.6% closing rate compared to only 1.7% for traditional outbound activities.
All of this makes SEO a key priority for manufacturing companies if they are serious about generating B2B leads and converting these to customers.
What are the benefits of a strong search presence for manufacturing companies?
Showing up on Google and other search engines is good for more than generating direct leads. Organic visibility has the following additional benefits.
1. Increasing brand awareness
First off, high search visibility is great for brand awareness. If your manufacturing site is visible for multiple relevant search results, people will eventually start to associate your brand with being a thought leader in this space.
Over time, you'll earn mind share with both the end users and your B2B customers. And if you succeed in delivering valuable content that satisfies the searchers' needs, you will also strengthen the value of your brand and your overall reputation.
2. Protecting your brand
On a somewhat related note, dominating search results is a powerful form of brand protection. By making sure your own website shows up for brand- and product-related searches, you prevent brand abusers like counterfeiters and copycats from stealing potential customers and damaging your reputation.
SEO thereby helps you own the conversation around your manufacturing company instead of letting it get hijacked by ill-intentioned third parties.
3. Showing up for local searches
Around half of all Google searches are local in nature. Searches like "where to buy" and "+near me" have exploded by over 200% from 2017 to 2019.
Compared to more general queries, local searches also typically happen later on in the decision-making process. As such, they are more likely to generate high-value leads and conversions. For a manufacturing company focused on specific locations or geographical regions, SEO is essential for conquering these types of local searches.
4. Growing your customer base
All in all, SEO helps to expand and grow your total customer base. It does so in at least two ways. First, it helps you generate B2B leads directly by driving B2B researchers to your site during their decision cycle.
But SEO also helps to boost end user demand for your products. As your manufacturing company increasingly dominates organic searches, additional potential customers will discover what you offer. This puts indirect pressure on retailers and distributors to seek out and stock your products. They then become new B2B leads in your pipeline, and the cycle continues.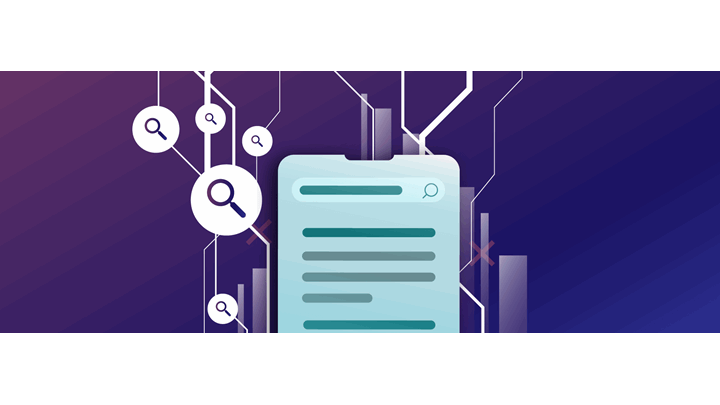 10 manufacturing SEO tips
So what's the key to gaining organic visibility as a manufacturer? While there's no single magic formula, the following SEO tips should set you on the right track.
1. Perform keyword research and map out your content
Any successful SEO process starts with thorough keyword research. You should try to identify searches related to your company's products, manufacturing processes, or industry-specific topics.
For every identified keyword, you will typically weigh the following factors:
Search volume: How many people perform this search on a monthly basis?
Keyword difficulty: How difficult is it to rank for this keyword?
Relevance: How relevant is this keyword for your specific manufacturing business?
Search intent: Is it an informational or transactional search?
Thankfully, there is no shortage of both paid and free SEO tools that let you effectively gather most of these keyword insights.
Based on the above, you'll be able to map out your content strategy and plan your editorial calendar. You will likely begin by focusing on a combination of high-volume, moderate-competition keywords and hyper-relevant long-tail keywords with few organic competitors.
2. Produce helpful content for your visitors
Armed with your keyword research, you can now produce high-quality content to rank for each of the target keywords. This will likely take the form of:
Deep dives into your brand's products and solutions
Detailed information about related manufacturing processes
Helpful guides for selecting the right type of product for different needs
Product and competitor comparisons
Industry-specific reports and white papers
How-to videos showing product usage and application
The main rule of thumb is to always keep the end reader in mind and make sure that whatever content you produce is genuinely helpful from their perspective. Creating thin, filler content does not add value to your visitors and is also unlikely to result in high organic rankings.
3. Use a web analytics tool to monitor your lead generation user journeys
Since your primary SEO goal will be to generate B2B leads, you want to be able to monitor and assess how well your content is achieving this objective.
Make sure you have the right analytics tool in place to measure the performance of your site. You will be focusing on things like:
Click-through rate: How many people click through to your site after seeing it show up in SERP?
Engagement: How long do people stay on your site and how many pages do they visit? This is often an early indication of whether your content provides sufficient value to organic visitors.
Conversion rate: How many of the visitors end up triggering a conversion goal on your site, like filling out a contact form, downloading gated content, or signing up for an industry newsletter?
Closing rate: Further down your lead pipeline, you'll be looking at how many potential leads become customers.
You will likely want to segment and evaluate your content according to its primary objectives. Some pages will be great at directly generating quality sales leads. Others will be more effective at driving subscribers to your newsletter in the hope of eventually converting them into active leads.
4. Ensure that your pages are crawlable and indexable
The visibility of your content rests upon your site and pages being accessible to search engines. This means making all relevant pages crawlable and indexable.
To improve your chances, do the following:
Make sure your key pages can be indexed (i.e. they do not have a "noindex" meta tag)
Check that you have a sitemap at yoursite.com/sitemap.xml
Ensure that your sitemap contains all of your important, indexable pages (and doesn't contain non-indexable ones)
Check that you have a robots.txt file at yoursite.com/robots.txt
Ensure that your robots.txt is configured to allow crawling of critical site areas and pages
Help visitors and web crawlers get to your main pages within 3-4 clicks (by linking to them in navigation, footer, and other relevant on-page elements).
Use internal links between related pages to help with cross-discovery
5. Ensure that your manufacturing site is mobile friendly
Google now uses a mobile-first indexing approach. This means it will predominantly use the mobile version of your site to identify and rank indexable pages. To succeed with SEO, you must ensure your manufacturing website is mobile friendly.
This means:
Having dedicated mobile versions of all important pages
Making sure your site loads sufficiently fast on mobile networks
Using responsive design that adapts to the visitor's screen size
Making the pages easy to use via touch screens by mobile-optimising navigation menus and clickable elements
This will have the dual benefit of improving the mobile user experience and your rankings.
6. Improve your local presence with Google My Business
If your manufacturing company has multiple locations, Google My Business lets you manage all aspects of your local presence for each one of them. This lets Google surface the right information for local searches and thereby helps your local SEO efforts.
Claiming your company on Google My Business gives you access to a whole suite of features, including:
Customising your brand's appearance and ensuring that the right company details are displayed
Giving potential customers additional ways to contact and interact with you
Soliciting customer reviews to help improve trust
Access detailed insights about clicks, contact requests, and other engagements
7. Improve your navigation and monitor your crawl depth
Once visitors reach your site, you want them to quickly find the most relevant pages. Having effective navigation is the best way to do this. Make sure that you segment your products in a way that is intuitive for customers and that each product category is represented in your main navigation menu.
Ideally, it should not take a visitor more than four clicks to get from your front page to the page or product they need. So monitor your crawl depth, which tells you how many clicks away from the front page your other pages are buried. If key pages are more than four clicks away, find a way to bring them into the navigation menu or link to them from higher-level category pages.
8. Define KPIs and track your SEO progress
Once you have set your site up for SEO success with the tips above, you should establish a way to track whether you are making progress. This means finding the right tools and specifying SEO-related KPIs to monitor.
At the very least, you will want to make use of the following tools and KPIs:
Third-party SEO tools that help you monitor SERP positions for each keyword and track how many backlinks you've acquired.
Google Search Console that shows how many SERP impressions each page gets, how many people click through to your site, and the click-through rate.
Google Analytics that gives you a wealth of metrics about organic visitors and their behavior on your site.
9. Consolidate your PPC and SEO efforts
Your paid (PPC) and SEO initiatives have a lot in common. They both drive traffic to your site and have the stated goal of feeding leads into your sales pipeline. There will even be cases where a search result will surface both your PPC ads and your organic pages. As such, it makes sense to treat them as complementary activities working in tandem to improve your online visibility.
This means you can set up a single consolidated customer journey and lead pipeline that works for both traffic sources. At the same time, you'll still want to segment and monitor the performance of your PPC and SEO KPIs separately.
Furthermore, you can refine your PPC ads using insights gained from organic visits, and vice versa. Identifying your best-performing organic pages may inform the mix of keywords you target with PPC ads, help you adjust your bid ranges, and thereby increase the ROI of your paid efforts.
SEO traffic can also be used to improve your other paid initiatives. For instance, you could consider showing Google display ads to a subset of your organic visitors that have interacted with valuable down-funnel pages on your site.
10. Use an enterprise SEO platform that automates SEO checks
To scale your SEO efforts, you may want to consider an enterprise SEO platform. These types of tools often automate the bulk of your SEO reporting, monitoring, and task prioritisation.
Typically, an SEO platform will also be able to quickly identify any emerging problems or errors and provide you with the steps to mitigate these.
By automating this form of monitoring, you free up your time for value-adding activities like producing high-quality content, setting up better customer funnels, and nurturing your incoming leads.
How Siteimprove can help with your manufacturing SEO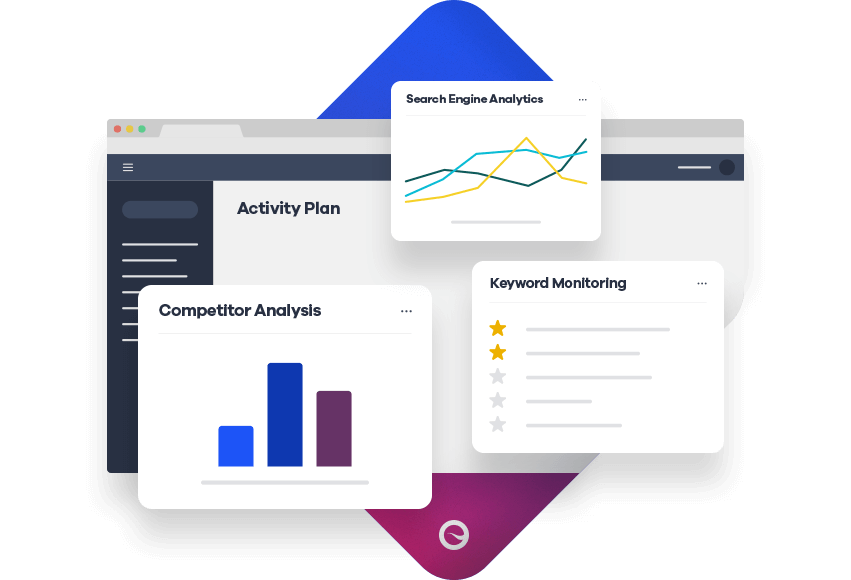 Siteimprove SEO is designed to streamline and scale your organic traffic initiatives. It helps you perform many of the activities described in the SEO tips section. For instance:
Keyword research and monitoring: Discover new keywords relevant for your manufacturing site and track how well you rank for them.
Automated SEO crawler: This built-in crawler runs in the background and proactively flags potential issues before they can become critical.
Content audit & recommendations: Scan your on-page content to assess its usefulness and compliance with SEO guidelines. Identify missing meta descriptions or duplicate content issues that can reduce the visibility of key product pages.
SEO score: Get a top-level score for your manufacturing site and an actionable list of recommendations, broken down into technical, content, UX, and mobile-related areas. This tells you where to focus your energy and what steps to take to improve.
Industry benchmarking: Find out how you compare to other manufacturers in your space when it comes to digital presence.
Integrated analytics tool: Get insights about how visitors navigate your site via heatmaps and user behavior tracking. This can uncover where potential B2B leads drop off and help you design better customer journeys.
Integrated PPC management: Monitor and control your paid efforts directly in the tool. Use insights to adjust bids, set budgets, and clean up your keyword targeting.
Backlinks monitoring: Discover which external sources are linking to your manufacturing site. This helps measure whether relevant industry players are finding your content useful and lets you evaluate the overall success of your outreach efforts.
Competitor analysis: Compare your SERP ranking to manufacturers of similar products. Monitor your closest organic competitors and discover new content opportunities by identifying keywords they rank for.
Siteimprove gives you a one-stop tool to monitor, prioritise, and manage your manufacturing SEO campaigns.
Handpicked resources for you