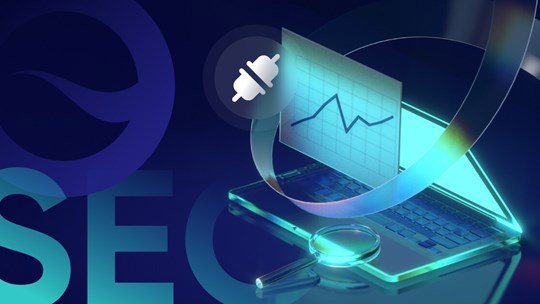 How to use Siteimprove with your SEO agency
- By Kyra Kuik - Jul 16, 2021 SEO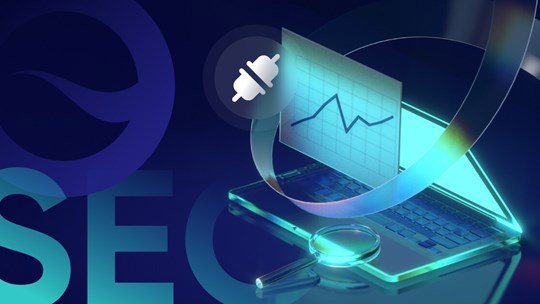 We often get questions from customers about whether they can use Siteimprove with an agency (yes!), and if so, how?
Not only can you use Siteimprove with your SEO agency, but we also recommend that if you do have an SEO agency that you use Siteimprove with them. SEO agencies are a great tool for any business but can especially help large businesses scale their SEO efforts in ways that are difficult with only an in-house team.
We've seen the most success between customers and their agencies when they use Siteimprove as a platform for collaborating with their agency and sharing information, goals, and data. Here we've compiled tips on how to exactly that.
1. Dedicate an internal anchor point
We recommend having an internal SEO person or anchor who works with your SEO agency. Without any internal SEO resources, it will be difficult to implement changes suggested by your SEO agency.
You need someone internally who understands how SEO works and can implement content or technical changes if necessary. Your internal SEO or analytics person should have a solid understanding of your Siteimprove account and analytics data.
If you don't have an internal anchor point, you risk losing all historical knowledge and data if you choose not to work with your agency anymore.
2.
Own your SEO data and workflows
One of the biggest benefits of using Siteimprove with your agency is that you own and control your data, your SEO workflow, activity plans, keyword research, and more.
If your agency uses their own tools to conduct keyword research on your behalf or creates optimization plans in Excel sheets you don't have access to, you don't own the SEO work being done for your company.
Working with your agency in Siteimprove flips that dynamic on its head. If you choose to stop working with your agency, you don't lose valuable analytics, research, reporting, or historical performance data.
3.

Use a single source of truth

Using a single source of truth for your data creates common ground between you and your agency. Using different data points from different platforms can cause misalignment around goals and decisions.

If your agency uses other tools in addition to Siteimprove, push to have goals and metrics tracked in either Siteimprove or another tool you have access to. You can set up custom dashboards in Siteimprove that pull your most key data points into one place, so it's easy for everyone to stay on the same page.
4. Choose a framework for working with your SEO agency
There are many ways you can work with both Siteimprove and your SEO agency. Here are two of the most common structures.
A: The SEO agency creates a framework for your company to work with
Option A is when your SEO agency uses Siteimprove to create activity plans, conduct keyword research, create target pages for keywords, and create recommendations for those pages—like if your keywords aren't in the H1 of your target page. In this scenario, your agency creates the SEO foundation for you within Siteimprove, then you can optimize on your own.
Option A is best if you have an inexperienced SEO team, haven't worked in a structured way with SEO before, or need help tying business goals to SEO activity plans.
B: You create a framework and delegate work to the agency
Option B is when you take the lead setting up the framework in Siteimprove, then delegate tasks to your agency. There are a few different ways this scenario can work. You might, for example, create dashboards for different areas of responsibility (like content optimization, technical SEO, etc.), then you can delegate those tasks to your agency if they typically take care of technical SEO or content optimization.
Another way of working with this option is using an SEO agency that specializes in optimized content creation. You can then conduct your own keyword analysis to determine topics for that agency to write about and set up tracking in Siteimprove Analytics for the content when it goes live. This way of working helps you track why you made the optimization choices you did and track performance over time.
5.
Align business goals, SEO strategy, and Siteimprove tracking
It's important that your SEO project is rooted in your business goals. When using Siteimprove, you can work with your agency to ensure everyone focuses on the right goals and that they're transparently tracked.
First, identify your company goals for the year or quarter. From there, determine how marketing will contribute to those goals—those tasks will become your marketing goals. Next, decide how your SEO activities will contribute to your marketing goals—those tasks will become your SEO goals. Finally, identify specific metrics that will measure the progress towards your SEO goals.
Those specific SEO metrics should be tracked in Siteimprove and discussed regularly with your agency—especially in the context of how those metrics measure SEO goals and contribute to marketing goals.
Consistent alignment around SEO goals and transparent tracking will ensure both you and your agency are contributing to SEO, marketing, and overall business progress.
6.
Your agency should look beyond the SEO module
SEO doesn't operate in a vacuum. While your agency might be dedicated solely to SEO, they should also be familiar with your other marketing efforts like PPC, social media, content, accessibility, etc.
We recommend walking your agency through the Siteimprove modules you use on a monthly or bimonthly basis, so they get the full context of your digital efforts and health.
These six tips should help you better use Siteimprove alongside your SEO agency, so you can better delegate tasks, keep an overview of ongoing activities, and stay aligned around your goals and progress.