Revolutionize the Replatform: How we transformed our redesign for inclusion, SEO, and marketing performance (formerly Website Rescue - North America)
Picture this: You're neck deep in a website redesign. Your web developers are reaching the end of their rope, communication with your agency is on the rocks, and your launch date is rapidly approaching.
It gets worse. You're getting dinged left and right for accessibility issues, competitive SEO lags, and marketing performance across your entire digital ecosystem of channels, processes, and overall UX.
If you can't picture this, are you even a marketer?
The good news is we've already been down this road, and we know how to get things back on track.
(Spoiler alert: It was using our own tools and our partner Optimizely.)
Join Siteimprove's CMO, Kevin Bobowski, and VP of Digital Marketing, Will Foust, as they share how Siteimprove launched a new brand experience optimized for search, inclusion, and overall marketing performance by doing what many SaaS companies never do: use their own product.
Kevin Bobowski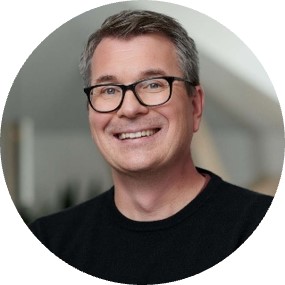 Say hello to B2B software veteran and Siteimprove CMO, Kevin. With an accounting degree, a CPA license and a finance MBA, Kevin never sought to be a CMO of a B2B software company. In fact, it's not even clear that that role existed when he graduated from college (but that's another story). Before Siteimprove, he led marketing for portfolio companies at a private equity firm. There, he honed his skills around process, scaling and standardizing operations across varying businesses, industries, and buyers.
Kevin joined the Siteimprove team as CMO in October 2021. He's focused on building a best-in-class team, scaling the business for growth, and establishing Siteimprove as an essential product for every marketer.
On a personal note, Kevin is a family guy first. He's a dedicated little league baseball coach, keeps score at basketball games, and does his best to keep his dog from destroying the house.
Will Foust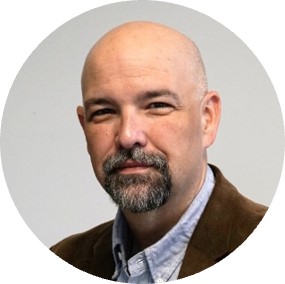 Meet Will, the VP of Digital Marketing at Siteimprove. Will has been helping brands find their voice for 25 years, first in the agency world, and now in B2B marketing at Siteimprove. Will began his career in the digital startups of large agencies where he learned the flexibility to quickly move brands forward. As a leader, Will is driven by the mantra "think slow, work fast". He thrives on seeing great work turn into amazing results. Will currently resides in St. Louis with his family. He loves bourbon (as any native Kentuckian should), driving slow cars fast, live music, and running (when he can). He can usually be found in his basement in front of the five monitors he really doesn't need.