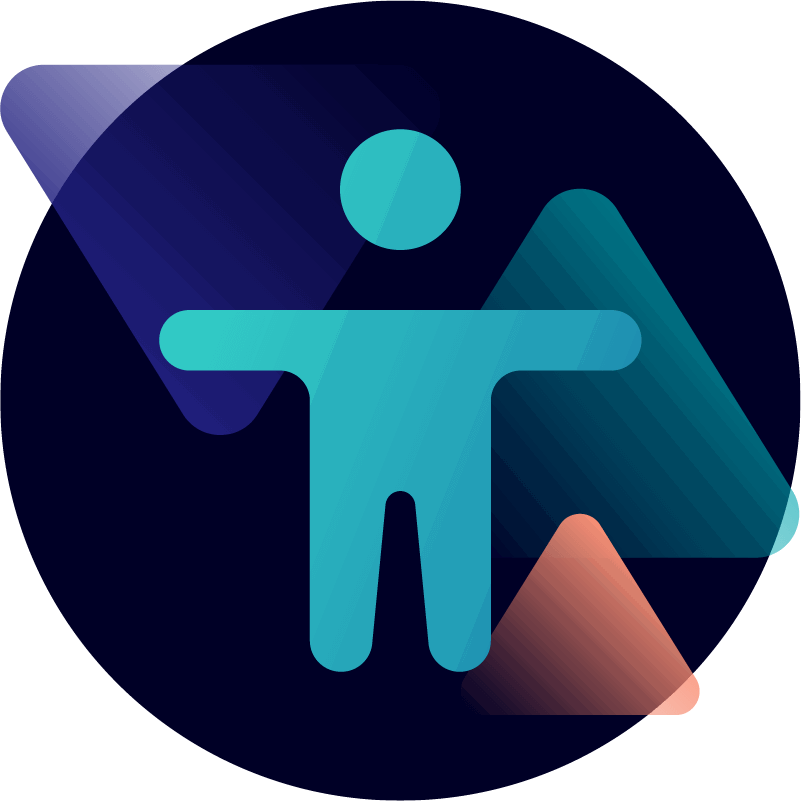 Accessibility audit
Whether for legal or ethical causes, inclusive digital experiences are in high demand. With a 23% increase in lawsuits related to the Americans with Disabilities Act (ADA), it is more crucial than ever to make sure your organization's websites and digital services are accessible to people with a range of abilities. The first step in any accessibility strategy is assessing your existing digital products, more commonly, your organization's website.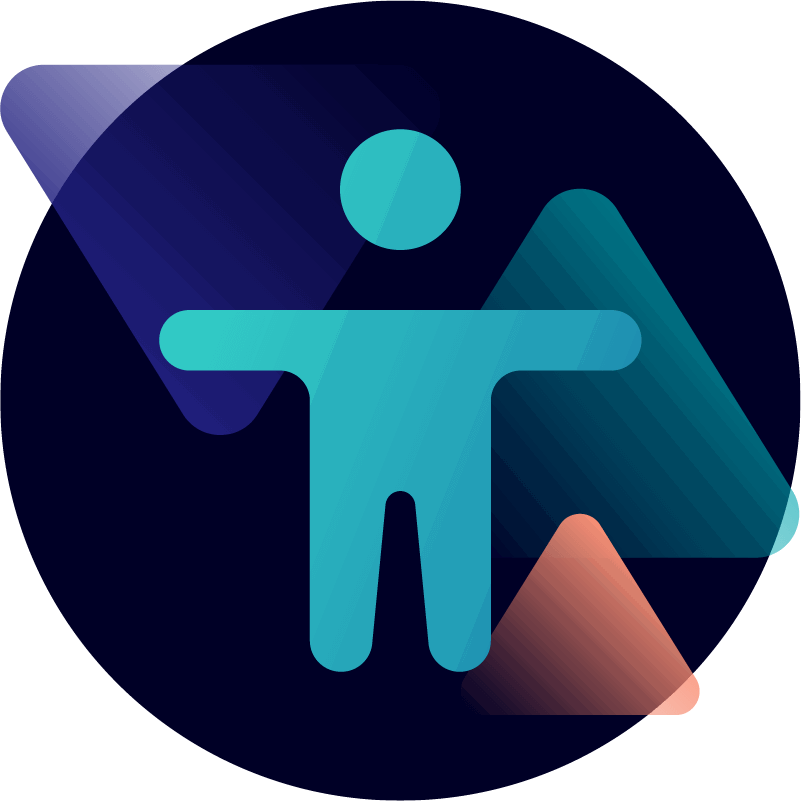 What is an accessibility audit?
An accessibility audit is an evaluation of how accessible your organization's digital products and services are. Most often, this refers to a website or mobile app used by customers, but a more thorough audit would also include internal-facing intranets. Accessibility is defined as ensuring a digital product, such as a website, is as usable as possible by everyone, including people with a range of disabilities.
Why should websites be accessible in the US
Web accessibility is not optional anymore, but a requirement for public and private organizations alike. With increasing litigation and regulation related to ADA and Section 508, the financial risks of a lawsuit are unwise to gamble on. Scandinavian Airlines (SAS) learned this the hard way when they were fined $200,000 by the U.S. Department of Transportation for creating a separate website for people with disabilities, instead of making their primary website accessible.
Many businesses are also starting to realize that the previous belief that people with disabilities are a minor part of the population is in fact a myth. According to the CDC's Morbidity and Mortality Weekly Report, one in four U.S. adults have a disability. Considering that disabilities become more common over the age of 65, we can expect the percentage of adults in the U.S. with a disability to increase as Baby Boomers are approaching 65 years of age. Baby Boomers also hold over half of the nation's wealth, as shown by the Federal Reserve's data on the distribution of household wealth. From a market perspective, then, people with disabilities have considerable spending power. Those with inaccessible websites will lose out on this potential business.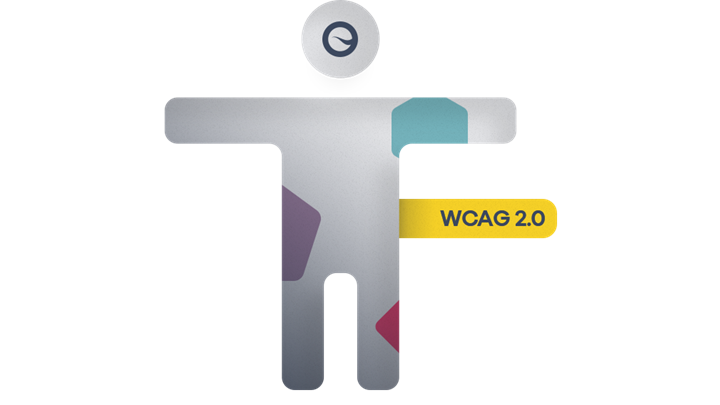 When should you perform an accessibility audit?
The earlier in the process that you can run an accessibility audit, the better. If your organization is preparing for a website redesign or a website migration, take advantage of this opportunity to integrate accessibility practices right from the start. It is much less labor-intensive to prevent accessibility issues than it is to go back and fix issues after you have published your website. However, if your organization needs to comply with an accessibility law, do not wait around. Start with an audit to assess how compliant your existing assets are and use this insight to plan how your organization will tackle accessibility going forward.
An accessibility audit has benefits beyond compliance. If you are looking to improve the website experience for your users, improving your site's accessibility is a great way to boost its usability across the board. Some of the widely used features that we enjoy today were in fact originally designed for people with disabilities, for example, autocomplete text and voice control functions on our smartphones. This is no surprise, as the aim of accessibility is to make digital products as easy to use as possible for as many types of people.
Another overlooked reason to run an accessibility audit is to improve your search engine optimization (SEO). Google's launch of the Core Web Vitals along with their page experience update places a heavy emphasis on the quality of the user experience. There is plenty of overlap between web accessibility and the usability factors that Google will use to rank your website. A screen reader used by a blind person, for example, would read your website in much the same way that a search engine crawler would. An accessibility audit, therefore, offers a deeper insight into your website's ease of use, which complement your SEO efforts.
WCAG conformance levels and accessibility audits
If you have read up on accessibility laws, you might have come across the Web Content Accessibility Guidelines (WCAG). WCAG is an international standard created by the World Wide Web Consortium (W3C), an active community of the foremost accessibility specialists and organizations. Although WCAG compliance is not a legal requirement on its own nor is WCAG specifically cited in the ADA as the technical standard to follow, it would still benefit your organization to strive for WCAG compliance. The WCAG standard has been tried and tested and is under routine development by accessibility experts, making it a reliable standard.
WCAG is a technical standard intended for web developers, therefore, it can seem daunting to grasp the WCAG standard in full. However, it is important to familiarize yourself with the overall structure of the WCAG to help you and your organization gain a better understanding of how to work towards accessibility and how to prioritize your work. Let's quickly run over the important basics to know.
The WCAG standard consists of a set of success criteria. Each success criterion is categorized by its level of conformance, Level A, Level AA, or Level AAA. Level A consists of the most basic and critical accessibility issues and should be top priority. Level AA is the recommended level of accessibility, as it includes all of Level A issues in addition to other success criteria that address the needs of many types of disabilities. Level AAA is the highest level of accessibility, however, it is not recommended as an organization's goal for the entire website, as some content cannot ever be made fully accessible. Equipped with this knowledge of conformance levels, you can manage the results of your accessibility audit by prioritizing any Level A and Level AA issues found.
The different types of accessibility audits
There are two overall approaches to evaluating your website's accessibility: automated accessibility audits or manual accessibility audits.
Manual accessibility audits have the major advantage of being the most thorough type of auditing, as you can test compatibility with keyboards and assistive devices, such as screen readers, more effectively. The drawbacks of manual accessibility audits, however, are that they are labor-intensive, require specialist knowledge, and they can be costly, especially if you hire external accessibility consultants.
The benefit of automated accessibility audits is that they can save you resource costs, as automated testing tools can catch recurring issues. The disadvantage of automated accessibility audits is that they only catch 30-40% of accessibility issues as outlined by the WCAG standard. So, if you are aiming for WCAG compliance, automated audits on their own are not enough.
A hybrid accessibility audit uses a mix of manual and automated auditing techniques and is the best of both worlds. With a hybrid accessibility audit, you can tailor it to suit your organization's capacity and needs, which means you can gain the benefits of each approach, while filling in the gaps where each auditing method on their own fall short. For instance, you can begin with an in-depth manual accessibility audit to get your website in order, and follow up with routine automated accessibility audits to maintain your website's accessibility.
What to look for in accessibility audits
To audit your website's accessibility, a reliable accessibility testing tool is a must. When shopping around, look for an accessibility testing tool that:
Can handle audits of

large

websites with multiple subdomains and thousands of pages

Can categorize issues according to WCAG conformance levels

Can perform

audits on all types of web content

, such as

HTML, PDFs,

and media files

Provide

s

detailed explanations of

each issue found

Provide

s detailed recommendations on how to fix the issues
What to do with your accessibility audit report
So now that you have run your accessibility audit and have a good idea of your website's accessibility, what's next? Let's go over the steps to take to reach accessibility after you have your audit results.
Prepare a framework for accessibility in your organization
The first step is to assign roles and responsibilities within your organization to ensure everyone is clear on who should be involved in making your website accessible. Once that is in place, work with your team to prioritize which issues to solve first, depending on your accessibility goals, skills, and resources. To aid you in this process, consider using a framework such as the Accessibility Roles and Responsibilities Mapping (ARRM) matrix that has already done the work of establishing types of stakeholders and what WCAG success criteria each type is responsible for.
Maintain accessibility with a
sustainable
mindset
Always keep in mind that accessibility is an ongoing process and not a one-off project. For example, when fixing accessibility issues, this should be done in the source code of your website. Solutions like accessibility overlays, toolbars, widgets, and the like are not compliant, as they do not actually solve accessibility issues within your website's code. And when designing and publishing new assets and content, do so with web accessibility in mind, so you lower the risk of creating new accessibility issues each time you publish content. To maintain your accessibility, set up routine audits or use a tool like Siteimprove to monitor your accessibility in real time, manage tasks between team members, and even track progress with ongoing reporting.
Handpicked resources for you