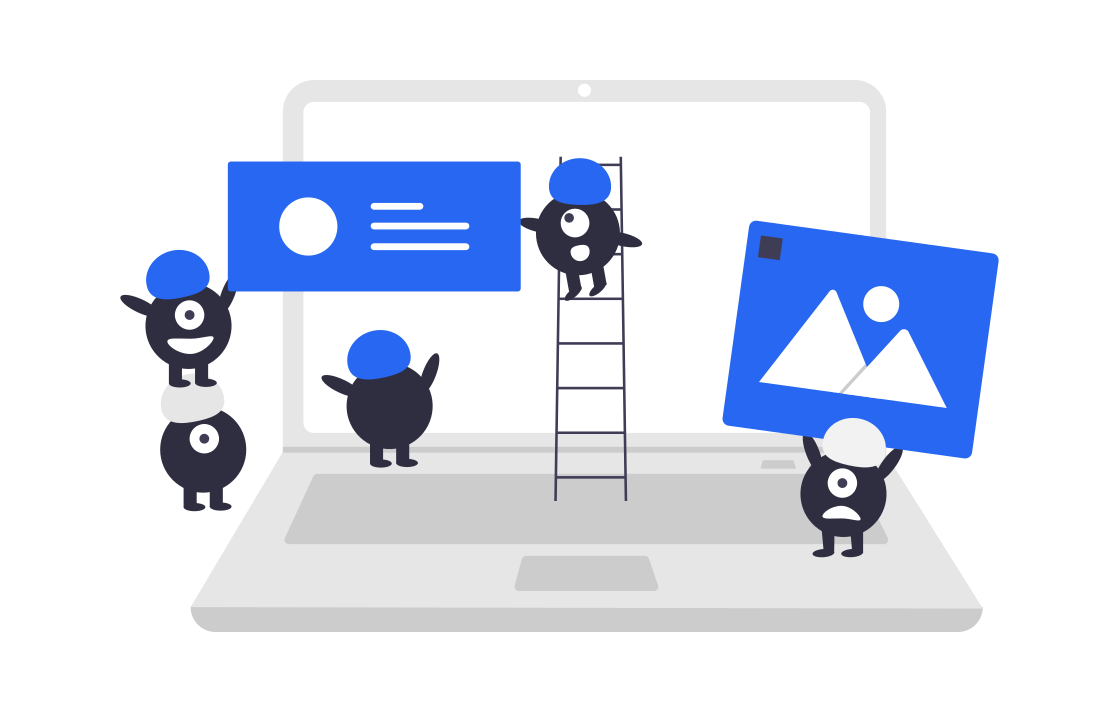 Website optimization
Your website is the only salesperson in your business working around the clock. As more business is being conducted through digital means, your website is often the first impression that people will get of your brand or organization. Considering that 88% of people are less likely to return to a website after a bad first experience, your web presence and performance has a direct impact on your business.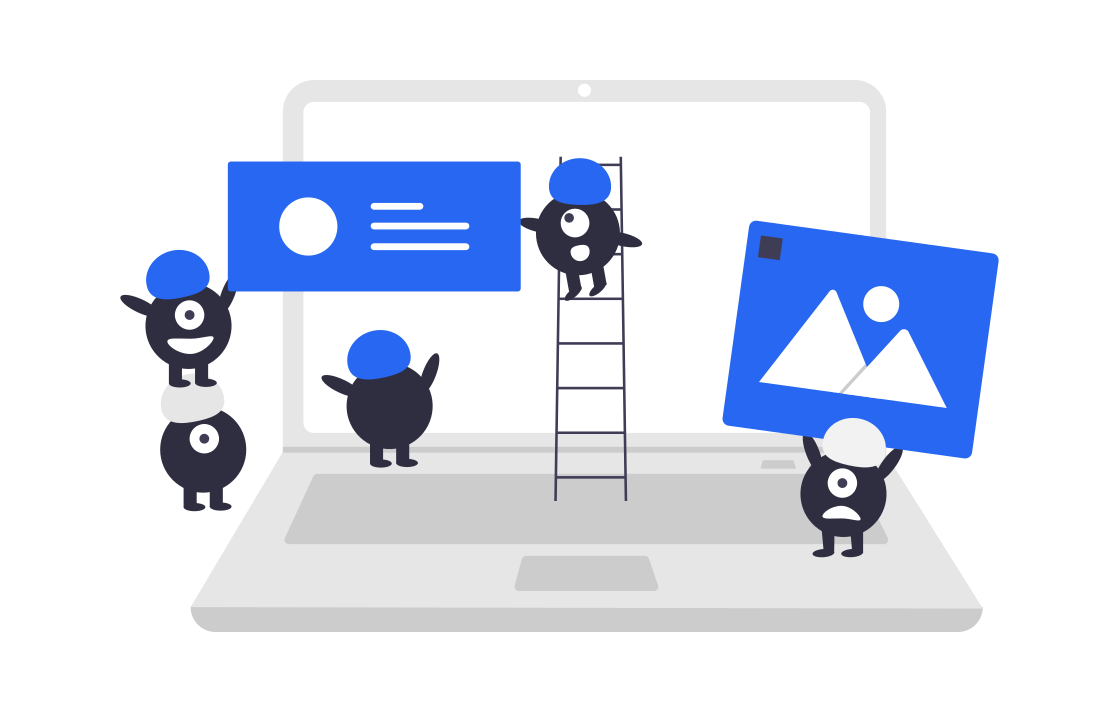 To avoid giving a poor and unprofessional first impression, it is vital that your website is optimized for a seamless user experience that will have potential customers coming back. Let's dive into what website optimization is all about and how you can leverage the right techniques to get your website performing its best.
What is website optimization?
Website optimization is the process of improving your website's performance across various areas, such as web traffic, conversion rates, and usability. Although you can have many KPIs and goals for your optimization efforts, the main objective of website optimization is to ensure your website creates a smooth digital journey. By doing so, it creates the best environment for website visitors to convert into happy, and returning, customers.
Managing and maintaining a website takes consistency and effort to keep your website running smoothly and your content relevant and engaging. This can seem like a monumental feat, especially if your organization has a large, complex website or multiple websites, which is why it is better to break it down into different areas of website optimization.
Benefits of website optimization
With all the ways you can optimize your website, the benefits you reap are many. Here are just some of the benefits of website optimization:
Increase traffic
Optimizing your website's content and technical SEO makes it easier for people to find your content organically through search engines.
Increase revenue via conversions
With increased traffic also comes increased chances of potential leads converting into buying customers. And by optimizing your content quality, you create a prime experience that will nurture customers and leads alike.
Improve brand visibility and brand awareness
Another benefit of increased traffic is that it gives you more opportunities to showcase your brand and connect with the right audience through relevant content.
Improve brand reputation and brand experience
With consistent, people-first experiences on your website, you also improve your brand's reputation. Your website is an extension of your brand, so a positive experience on your website can help you gain loyal customers.
Web accessibility compliance
In the U.S., there was a 23% increase in lawsuits related to the Americans with Disabilities Act. Future-proof your website from possible legal risks related to web accessibility with regular accessibility audits.
What are the challenges of website optimization?
Website optimization is not a one-off project with quick results. It is a long-term process that takes time to see full results. Planning and maintaining the optimization of your website or websites can be time-consuming and while there is a whole market of website optimization tools to assist you, the costs of these tools quickly add up.
Some aspects of it can also be technical, which requires expert experience. You might be lucky enough to have the expert technical skills on your team already, or you might need to consider hiring a web developer experienced in optimization or enlisting the help of an external consultant. Remember, you are never done optimizing. This is why it is important to set up a sustainable approach right from the start and ensure everyone in your business is aligned on priorities.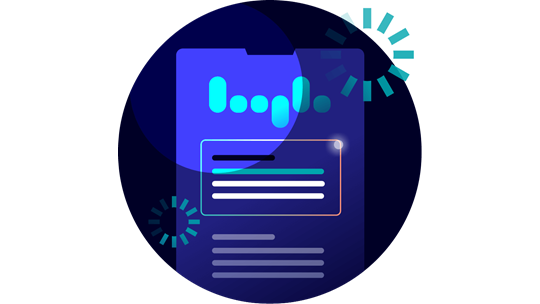 The three pillars of website optimization
Since there are so many ways to optimize your website, it can be difficult to keep track of the purpose of each area individually, but also, how each area works together. To make it is easier to understand how each area impacts your website, you can categorize them into three pillars of website optimization: Experience, Growth, and Protection.
Experience
The experience pillar encapsulates the website optimization practices that directly affect the user experience and how people interact with your website. Examples of this include content and mobile optimization, accessibility, and website performance.
Growth
The growth pillar covers the areas that work directly with engaging with the right audience to increase visibility, traffic, and revenue. This would include SEO and conversion rate optimization.
Protection
The protection pillar includes the website optimization areas to do with protecting consumer rights, privacy, and data protection.
What should be optimized on your website?
There are many areas of your website that you can optimize. While some areas overlap with each other, all of them work together to make the best possible web experience.
SEO – ensure your website and content is optimized for search engines, so your website ranks at the top of search results for relevant keywords
Website performance – improve your website speed to ensure your website loads as fast as possible for a smoother experience
Website hosting – manage hosting resources efficiently, such as optimizing your database usage to increase your website speed.
Mobile optimization – ensure a good web experience for smaller screens, like tablets and smartphones
Design and user experience optimization – improve how your website looks and how your users navigate the website, as well as ensure your website provides a clear flow in the user journey
Conversion rate optimization – increase how much of your web traffic turns into subscribed users or paying customers
Website personalization – connect with your users by customizing their experience on your website based on their needs
Website internationalization – optimize the experience for each country's traffic, so you ensure each audience gets relevant information for their region
Website accessibility – ensure everyone, including people with a range of disabilities and who use various assistive technologies, such as screen readers, can use your website with ease
Content optimization – create and improve content so it is informative, relevant, consistent with your brand, crawlable by search engines, and compatible with assistive technology
How to start optimizing a website
Regardless of which web optimization area you focus on, the process for optimizing a website follows the same steps.
To optimize your website's performance, you need to understand how visitors are currently experiencing your site. Run tests and audits in each of the website optimization areas you would like to work on, whether that's SEO, accessibility, or user experience.
Analyze the results and audit reports to find areas for improvement.
Define your expected results and ensure they align with your available resources.
Confirm your priorities within all the areas you want to focus on.
Roll up your sleeves and start optimizing.
Consistently monitor your progress and adjust your activities as needed.
Routinely re-run tests and audits to ensure you stay on track as your website develops.
If you are optimizing content, design, and user experience, note that you should do some preparatory work prior to these steps to first define your user personas and map out ideal user journeys.
Website optimization tips
To get you started on optimizing your website, here are the must-know rules of thumb that every web team should know.
Make sure that your website optimization tools integrate with your MarTech Stack
Website optimization tools can be costly, so before you buy, always check that any new tools integrate seamlessly with your existing digital technologies, such as your content management system (CMS). By ensuring all your tools work together without workarounds or delays, you boost productivity and efficiency.
Use automated tools to detect critical potential issues before they harm your website
Automated tools can help you prevent issues that affect your website's performance by catching them sooner, rather than later. Broken links, slow page speed, and critical accessibility issues are all things that can lose you potential business, and in the case of accessibility, can even cause legal issues.
Prioritize critical technical SEO issues
If you have detected critical technical issues that interfere with SEO efforts, these should be your top priority to resolve. Leaving these issues unresolved can have serious consequences down the line.
Focus on the quality of your content
To help your visitors find what they are looking for, your website's content should be geared towards helping them find relevant information rather than simply trying to sell your product. Your website's content should therefore be informative, insightful, accurate, and engaging.
Manually test your website regularly
As you publish new content and update your website, new issues could arise that affect performance. That is why it is a good idea to plan routine manual audits to ensure your visitor's experience remains optimal.
Always optimize your website with your audience in mind
Optimizing your website to boost your traffic or revenue should never come at the expense of your visitor's experience. Keep in mind that the main objective of optimizing your site is to provide the best experience for your target audience. Over time, this approach will yield longer-lasting results that will ensure your customers come back.
Website optimization essentials
Every business needs a reliable toolbox to build an optimized website with. But as the market for website optimization tools gets more crowded, it is difficult to know what to look for. Here is a quick overview of the different types of tools and how each can help you create a great web experience.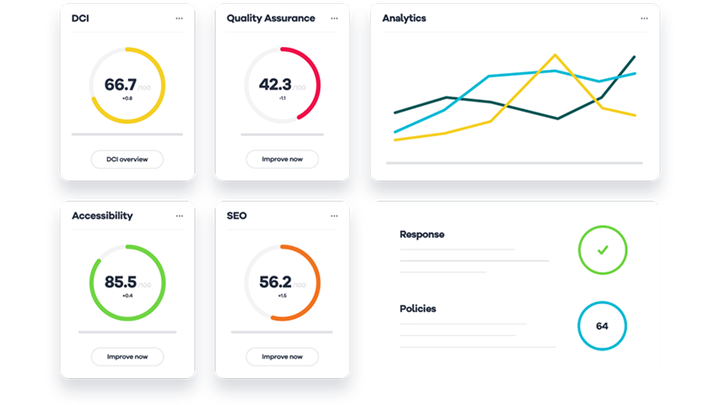 Website analytics tools
Website analytics tools help you understand your users and their behavior, track your progress, and set and monitor KPIs.
SEO tools
A quality SEO tool will help you keep an eye on your key rankings, optimize your internal linking, find keyword opportunities, and monitor the number of external websites linking to your content. Choose an SEO tool that can help you optimize your content for SEO, including optimization for mobile devices.
Content optimization tools
Content marketing platforms are essential for helping you find broken links, misspellings, and duplicate content. The ideal tool will also help you maintain content freshness and readability, so you can offer your audience relevant and engaging content.
Website performance optimization tool
Even a two second loading delay is enough to send some users away from your website. A website performance optimization tool helps you monitor loading speed, caching, and lazy loading, so you can be sure that they do not cause delays or interference.
Data privacy management tools
As data privacy concerns grow, a trustworthy data privacy management tool is a must. Look for one that can help you monitor your GDPR and CCPA compliance, personal data inventory, and your website cookies inventory.
User experience and website accessibility tools
A user experience tool can help you check for gaps in your user journey, while a website accessibility tool can ensure you are on par with WCAG compliance. Both types of tools are key to ensuring an engaging and inclusive web experience.
Conversion rate optimization tools
Conversion rate optimization tools should help you track and analyze behavior, whether you are using heatmaps or A/B testing on your website. A good tool will also offer funnel visualization, which you can further use to monitor your users' interactions as they progress down the funnel.
How to monitor website optimization progress
How you monitor your progress depends on which area of website optimization you are focusing on and which business goals they support. If your goal is to increase website performance, for example, your KPIs could include site speed. If you are looking to improve SEO, then monitoring your keyword rankings, click through rate and conversion rate are all important KPIs. Alternatively, you can use an automated website optimization tool to measure and monitor your progress using an overall score that tracks the number of issues you have solved using the tool. The benefit of an overall score is that it helps your team work towards a common goal even across departments.
Siteimprove website optimization all-in-one tool
To tackle website optimization effectively, you need a tool that can monitor all the moving parts of a website within the three pillars of website optimization: growth, experience, and protection. Siteimprove is the go-to website optimization tool because it is an all-in-one solution that consolidates the best methods into one tool that everyone on your team can use. You get a single view of the customer's experience and can easily get an overview of issues and progress across your website or websites.
Rather than worry about integrating different tools from various vendors, a single solution that helps you track and maintain issues that affect your website's optimal performance is a cost effective and time-saving solution. All of Siteimprove's browser extensions, plug ins, connectors, and API integrate into your existing technology stack, such as Google Analytics, Power BI, Sitecore, and many more.
Handpicked resources for you