Driving a strong online presence with Siteimprove SEO Advanced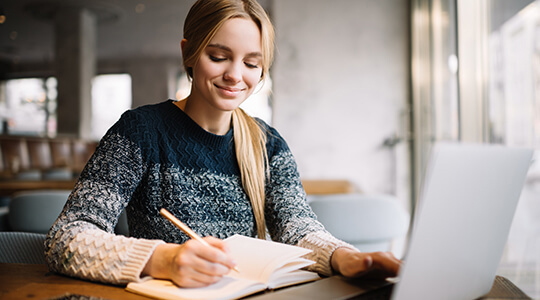 Challenges
Strengthen online visibility to better engage with prospective students
Increase number of visits from organic search
Enable campus partners to improve SEO site quality and performance
Solution
Moved to Siteimprove from a major competitor for more comprehensive insights into user behavior and analytics
Identified actionable steps to optimize website performance across campus
Strategically adjusted website navigation and page structure, optimized on-site elements for enhanced user experience
Results
Increased organic traffic by 149%
Increased visits from direct traffic by 165%
Increased traffic from major external research and application resources in the higher education market by 469%
Improved SEO score from 75 to 87.1 in 6 focus areas (industry benchmark 80.4)
By investing in a comprehensive, data-driven SEO strategy Loyola University was able to increase organic traffic by 149% amidst the pervasive challenges of the pandemic that has upended life both on campus and at home.
Summary
Utilizing an all-in-one SEO platform, Loyola reshaped the way campus partners work with SEO, turning the demanding challenges of website optimization into manageable tasks to help create a better user experience for prospective students in challenging times.
The full story
"With Siteimprove, we have a platform that is working on so many levels for us and our campus partners. We're finally able to connect the dots between SEO, Analytics, Accessibility, and Quality Assurance. While this is fabulous, the most important part is the single snapshot that helps us easily identify opportunities for impact."
Jill Grech, Digital Strategy Marketing Manager, Loyola University
Loyola University consistently ranks among the top American universities and is named as a best value by US News and World Report. With three campuses in Chicagoland, Illinois, and one in Rome, Italy, Loyola offers a wide range of highly ranked, interdisciplinary undergraduate, graduate, and adult degree programs.
Loyola's website is expansive, compassing tens of thousands of pages, managed through a decentralized model. With several site coordinators across campus, there's a wide disparity in digital experience and abilities. Before switching to Siteimprove, not all of them had the necessary domain knowledge to optimize the sections of the website they're responsible for, leaving many of the sites underperforming due to common on-page SEO mistakes like missing title tags and alt attributes, duplicate content, orphaned pages, broken internal links, etc. This is a distinct challenge considering that 67% of prospect students use search engines as their primary source of information around higher education.
The choice of which university to attend is a lifetime decision, and prospective students expect schools to meet and engage with them online. Universities simply can't afford not to be found – missed page views and clicks can cost valuable opportunities to attract the attention of their increasingly digital audience, particularly in times of a pandemic that has shifted campus life entirely online.
Remote learning moving into the long term has made it harder for universities to reach students. To increase online visibility and expand domain authority, it was mandatory for Loyola to further optimize their website.
Before switching to Siteimprove in late 2019, Jill Grech, digital strategic marketing manager at Loyola, utilized a product from a major competitor for SEO activities across campus. However, she found campus partner implementation difficult due to its complicated user interface, which was more than what most of her colleagues with a basic understanding of SEO could absorb. The solution needed to be intuitive enough for them to feel comfortable using it and leverage the data effectively to lift site performance.
"Siteimprove made it very easy for our campus partners to understand the impact of and improve SEO site performance. The issues and recommendations function within the SEO Advanced tool is a game-changer. They can use the checklist to track issues, and we help them prioritize changes that will make the biggest impact and add the most value. From there, they can create activity plans to monitor progress against desired outcomes."
Building on actionable insights gained through the Siteimprove platform, Loyola has re-structured sections of the website and optimized content to fill the gaps and better address student inquiries, which has led to a 149% increase in traffic from organic search and 165% increase in direct traffic from Q4 2019 compared to Q4 2020.
It's the intuitive and accessible functionality of the platform that has allowed schools and departments university-wide to implement recommendations and proficiently make changes in all SEO core areas and has helped them identify new opportunities for website content and campaigns to reach more prospective students.
The School of Education is just one impressive example of how Loyola was able to increase traffic using Siteimprove SEO Advanced without having to scale up paid campaigns despite uncertainty and challenges during the pandemic.
Seeing similar results in other areas, Loyola's investment in optimizing their SEO workflows across campus has prompted an incremental improvement of their SEO score of the entire LUC.edu website in 6 focus areas from 75 being below industry benchmark (80.4) to currently 87.1.
It's the synergy of maximizing the website's potential and other digital initiatives that allowed Loyola to drive significant improvements, increasing traffic from external referring domains including third party sites niche.com and bestcolleges.com by 469%, as well as lifting traffic from social media platforms by 289%.
"Compared to our previous SEO tool, Siteimprove allows us to see a broad spectrum of how our website is performing in one spot without having to piece everything together from different platforms. This helps us save significant time and resources. Siteimprove is the perfect blend for what we need – it has proven to be a pivotal asset for our day-to-day work with a decidedly positive cost-benefit ratio. And we've just begun to scratch the surface of what we can achieve."
Organization
Loyola University, Chicago (Illinois)
Industry
Higher Ed/Community College
Products & Services
SEO
Analytics
Quality Assurance
Let us tell you how
Let us know who you are and what you dream of. We might be able to help.
Start the conversation