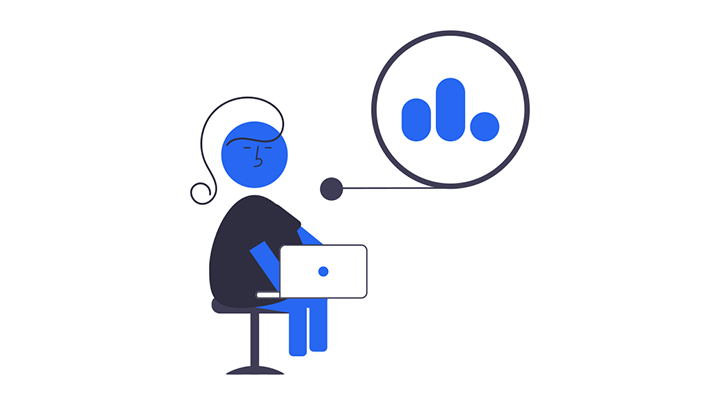 Voice search SEO: how to optimize for voice search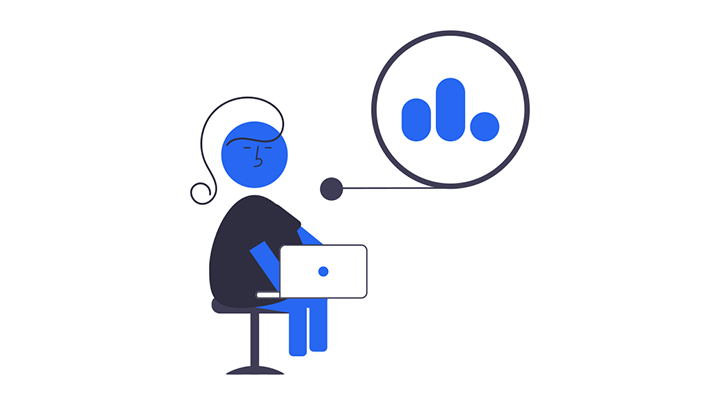 Voice search SEO: how to optimize for voice search
Whether hunting for quick answers on-the-go, multi-tasking across screens, or being dependent on it for accessibility reasons, voice search is becoming an increasingly popular way for Americans to conveniently access information, give commands, locate services, and make purchases online.
While voice search search engine optimization (SEO) is still in its infancy, digital marketers should carefully consider the advantages of ranking for voice search and ensure it is part of their digital optimization strategy. By developing an effective voice search SEO strategy, they can gain a competitive edge, deliver content in a format that their audiences are increasingly showing a preference for, and provide a more inclusive website experience for all users – including those with accessibility requirements.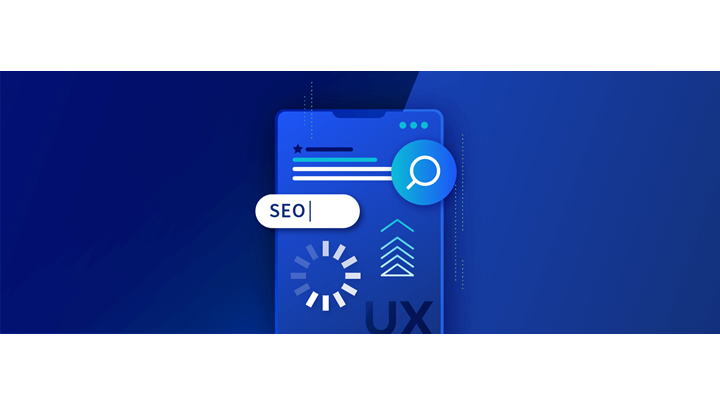 What is voice search?
Voice search is a rapidly growing technology that allows users to perform a search or give commands to a smart device – such as mobile devices, wearables, and smart speakers – using speech rather than typing. These devices use a mix of speech recognition technology and search engine keyword queries to return a relevant answer to the user.
Advantages of using voice search instead of text-based search include it being faster, more efficient, accessible, and ideal for those who are multi-tasking.
Voice search in the US: a growing trend
Voice search is soaring in popularity across the US. Research from eMarketer estimated that 128 million Americans used voice search at least monthly in 2020 – up 11% from 2019. The study also found that the Covid-19 pandemic and the resulting stay-at-home orders in the US has increased the adoption rates of voice-based, hands-free devices.
While most Americans primarily still use smartphones and smart speakers to access voice search, there has also been a growth in voice search carried out using cars, desktop computers, smart TVs, wearables, and other connected devices.
Voice search has proved attractive to many groups of Americans. While it's most popular among younger demographics, other groups you might not have considered have also increased their uptake of voice search technologies, including some of the 61 million adults living with a disability in the US. Smart devices equipped with voice search helps this group – especially those with a visual disability, learning disability, or limited mobility – to quickly and conveniently search for information, give commands, and make purchases using just their voice. Voice search is also greatly beneficial for Americans living with temporary disabilities, like a broken arm, or those experiencing technological limitations caused by ageing.
The mounting preference for voice search among searchers means that it's important for digital marketers to get ahead of the trend by incorporating voice search optimization into their organic search strategy. By failing to rank for key voice search terms, your business could miss out on this growing voice search demographic, let down people with disabilities who rely on voice search to complete everyday digital tasks, and give away ground to competitors who are taking advantage of the benefits of being discoverable via speech.
Another noteworthy trend in voice search is how it is being utilized to search for local businesses, services, and products. In fact, more than half (58%) of US consumers have used voice search for scouting out information about a local business. Combined with an uptick in searches for "near me" businesses, it's a very good idea for businesses with a local presence to optimize their websites for voice search.
What is voice search SEO?
Organizations who want to make the most of the speech trend need to optimize their web pages for it by implementing an effective voice search strategy. This is known as voice search SEO.
Voice search SEO is the activity of optimizing your web pages so they will rank for voice search queries related to your business. Fortunately, the principles behind optimizing for voice search aren't so different from text SEO and the two need to work hand-in-hand to be effective. The numbers back this up, with around three quarters of voice search results also ranking in the top three search engine results for text-based search.
So, to scale your business up and reach a wider audience online with voice search SEO, you must first build a strong text-based organic search strategy. After all, if your content isn't appearing on page one of the organic results, it's unlikely to be picked as a voice search answer, no matter how well-crafted and formatted it is.
Another key thing to know about voice search is that there is no prize for coming second. If the search is made from a smart speaker device, no other result will be presented to searchers – unlike text-based searches where searchers see a list of options to explore. That's where building a voice search SEO strategy comes into play. First, it's important to understand the differences between how regular SEO and voice search SEO work. So, how does voice search SEO work?
Smart devices, like smart speakers, prioritize different ranking factors and select their answers in a different way to desktop text-based SEO. Most notably, they serve up answers that are typically derived from SERP features, including:
Featured snippets

. According to

one study

, featured snippets make up

more than 40% of

Google Home, Google Assistant, and Google Home Hub

voice search r

esults, and nearly 30% of Cortana

voice search

results

Directory listings

Knowledge

g

raph

Knowledge panel

Knowledge box

Answer

b

ox

People Also Ask
So, how do you make sure your content is selected as the answer to a voice search query? The answer to this is fortunately straightforward – though not easy. To win at voice search SEO, you need to top the traditional search engine results pages and ensure your search results are rich answers with desirable SERP features and placements.
Voice search technologies dominating the market today are diverse, including Apple's Siri, Google Assistant, Amazon Alexa, and Microsoft Cortana – so it's important to optimize around all of them when it comes to your voice search SEO strategy. For voice search SEO, focusing on Google alone isn't enough – Alexa and Cortana both utilize Bing's search engine instead of Google to answer search queries.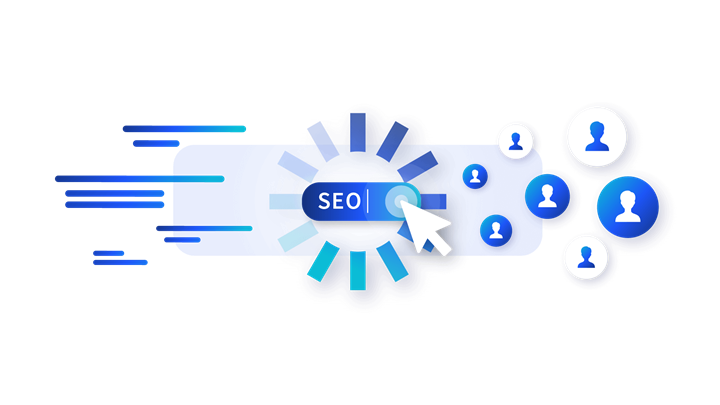 Voice search SEO strategies
Follow this nine-step voice search strategy to successfully optimize your website for voice search and drive increased organic traffic to your web pages.
1. Conduct a voice search SEO audit
One of the best ways to see how well your website works for voice search is by testing your content out yourself.
Just like a regular SEO site audit, start by making a list of the critical, business-relevant searches you'd like to perform for. This might include pages about products or services, information about your business, and key search terms within your industry or for your location.
Once this is done, it's time to start vocalizing these questions. If possible, use a range of smart devices to complete these tests. As smart devices don't all use the same ranking methods or search engines, there may be some disparities in how and where your business ranks for certain voice search queries.
If your business is failing to appear, or the information returned in your voice search results isn't relevant or sounds unnatural, the next step is to conduct a competitor voice search SEO analysis. That might sound tricky, but it's the same process you would follow for traditional SEO competitive analysis.
List which businesses are dominating the voice search results and winning featured snippets
Pinpoint and analyze the areas where the winners are outstripping your efforts
Review where your content is falling short
Optimize your content with voice search SEO in mind for better results
Test your content again!
The next steps will show you how to complete step four: optimizing your content for better voice search SEO results.
2. Format your content for featured snippets
We already know that to excel in voice search, you need to capture rich results, and in particular, featured snippets. A big part of optimizing your content for featured snippets is ensuring you present the answer to each key query in the format that best matches your searcher's intent. Content formats that work well for voice search include:
Bullet points
Ordered lists
Tables
FAQs
Concise and direct answers to specific questions
Definition statements that can be easily repeated by smart devices
It's important that your content answers the questions voice search users care about most: Who, what, where, when, why, and how. Consider how voice searchers might vocalize these types of searches and weave them naturally into your content.
Finally, ensure your website is mobile-friendly. Voice search – and especially local searches – are primarily carried out on mobile devices. If your website doesn't perform on mobile, you could be losing out on a sizeable voice search audience.
3. Update your Google My Business profile
As voice search is commonly used in the context of carrying out local searches, Google My Business is an invaluable tool for digital marketers looking to execute a successful voice search SEO strategy.
By providing accurate and compelling information about your business, products and services, website URL, opening hours, prices, accessibility provisions, and location(s) you can populate the valuable Google sidebar space. That helps Google to present your information as convenient answers to local voice search queries and surface your business for location-based searches using the "near me" function. Although it may seem less valuable for voice search, Google reports that businesses with photos enjoy more clicks to their website – so it's worth adding your logo and a selection of high-quality images of your business to your listing to shore up your regular local SEO efforts.
It's vital your business information is correct and current, so it is as informative as possible to searchers. If any of your business operating information changes – for example, a change of phone number – ensure this is reflected in your Google My Business profile without delay. Google users can also suggest edits to your Google My Business page, so regularly check the status of your information to ensure your details are still right.
Periodically run checks across your website content to detect and root out any duplicate content, inconsistent branding, and incorrect business information that could confuse searchers and lead Google to not showcase your business at all in its search results.
4. Boost your domain authority and local authority
Domain authority and traditional search engine rankings aren't just essential for text-based SEO – they also have a significant impact on your voice search SEO rankings. In order to top the search engine rankings for local queries, search engines first need to understand that your brand is highly relevant for your targeted local audience.
Cement your domain authority to improve your voice search SEO by being active in the local communities your business operates in, conducting local PR campaigns, appearing in and gaining inbound links from authoritative local digital news outlets, industry-related online directories, citations, and partner sites, boosting your website's expertise, authority, and trustworthiness, and populating and optimizing the parts of your website that matter most to local searchers, for example:
About page

Contact page

Authors

C

ustom,

local

content

Customer reviews page

Guest blogs

from local businesses, organizations, and influencers
5. Add schema markup to your web pages
Schema is a structured data markup that enables search engines to better understand the context and purpose of your website content. Implementing schemas on your website can help boost your visibility in search engine result pages – particularly when it comes to rich snippets, featured snippets, and winning Position Zero rankings – which can have a knock-on positive impact on your voice search SEO.
When it comes to voice search, schemas are especially useful for helping digital marketers to draw attention to specific parts of a web page, so it's a good idea to take advantage of them as part of your voice search SEO strategy. For example, with schema markup, you can insert elements like a publication date, or a star rating, which add up to a more comprehensive, interesting-looking search result. And if more people are clicking on your result in the search engine, it will help it move up the rankings and therefore, increase the likelihood of it being chosen as a voice search result.
Google recently released a new markup specification for voice search: speakable schema. Speakable schema markup is currently limited to beta for news articles, but it's another sign of where voice search will evolve in the future.
6. Reshape the language of your content
Compared to text-based search, voice search SEO revolves much more around asking and answering questions – and often in a longer and specific way. For example, rather than vaguely asking about 'hot beach destinations', a user might drill down into specifics, for example: 'Where is the best beach destination in Florida for a winter vacation?". Therefore, one of the most effective strategies for voice search SEO is targeting relevant, long-tail keywords.
Capture this corner of the market by considering how a searcher might formulate their query vocally. From here, make sure your content includes longer phrases and keywords that are more likely to come up in everyday speech, compared to text-based searches. Voice search is likely to include more detailed and conversational language – so make sure this is reflected in the tone and content of your web page copy. A good rule of thumb is that your content should sound natural when read out aloud – robotic sounding phrases and words should be avoided or rewritten.
Once you've reshaped the language of your copy with voice search SEO in mind, identify other questions related to each voice search query you identified and ensure your content provides direct, straightforward answers for all of them. It's helpful to remember that long-tail keywords account for around 70% of all search queries – meaning they're also less competitive to rank for – making them a welcome addition to your voice search SEO strategy.
The format of your content is also important, so structure your page with headers that organize your content into a simple, logical flow.
Finally, making sure your content is trustworthy and error-free is a key element of an effective voice search SEO strategy. Use an automated content tool like Siteimprove Quality Assurance to regularly locate and fix any brand-damaging misspellings or outdated business information like old business addresses or phone numbers. There's no use in presenting information in voice search results if it's incorrect or adds little value for the listener.
7. Test your content with the Google natural language API
How search engines think can seem like an enigma. Demystifying that process can help you produce better quality, more targeted web pages for voice search. That's where testing your content – and competing content – comes in. Using a specialist language processing tool, like the Natural Language API from Google, helps you understand and analyze how search engines perceive your content.
Use insights from the API to systematically develop and refine human, natural-sounding content that both Google and your voice searchers understand and like better.
8. Factor in web accessibility
By optimizing your digital assets for voice search, you enable a more inclusive experience that helps your organization comply with US accessibility legislation, like the Americans with Disabilities Act (ADA). Moreover, with web accessibility and inclusive digital experience making up a larger part of search engine algorithms and becoming more important to consumers who care about spending their money with ethical, progressive, organizations, it's not an area you should ignore.
Optimizing your content for accessibility may be critical for some of your audience – but it's actually useful for everyone – including voice searchers. Accessible content is by nature, readable, user-centric, and search engine-friendly content. Applying accessibility best practices helps devices – from screen readers to smart speakers – access and read your content. That includes having a clear site and page structure that's easily navigable, providing transcripts and captions for audio and video content, and writing copy that scores high for readability.
Understanding and working towards web accessibility as part of your voice search SEO strategy is easier with a specialized accessibility tool, like Siteimprove Accessibility.
9. Increase your page load speed
Evidence suggests that page speed plays a vital role in voice search SEO. In fact, the average voice search result page loads in less than five seconds – which is double the speed of the average web page. Page speed is an important Google ranking signal, so it makes sense that fast websites are more likely to be picked for voice search results too.
Using a website speed optimization tool, like Siteimprove Performance, can help you detect and resolve issues across your web pages that are slowing down your page load speeds and blocking your voice search SEO efforts. Do this to give your business a distinct advantage against its slower competitors.
The future of voice search SEO for digital marketers
Voice search is still an emerging technology and many digital marketers have been slow to integrate voice search optimization into their search strategies. But with 71% of consumers preferring to conduct search queries by speech rather than typing and more than half of US online shoppers using voice assistance to help them research purchases, combined with the importance of voice search for users with disabilities, it's something that businesses who care about their online presence can no longer ignore.
Forward-thinking digital marketers would do well to concentrate on getting ahead of their competitors now by working through the steps in this article to optimize their content for business-relevant voice search queries and drive more traffic to their website.
Handpicked resources for you